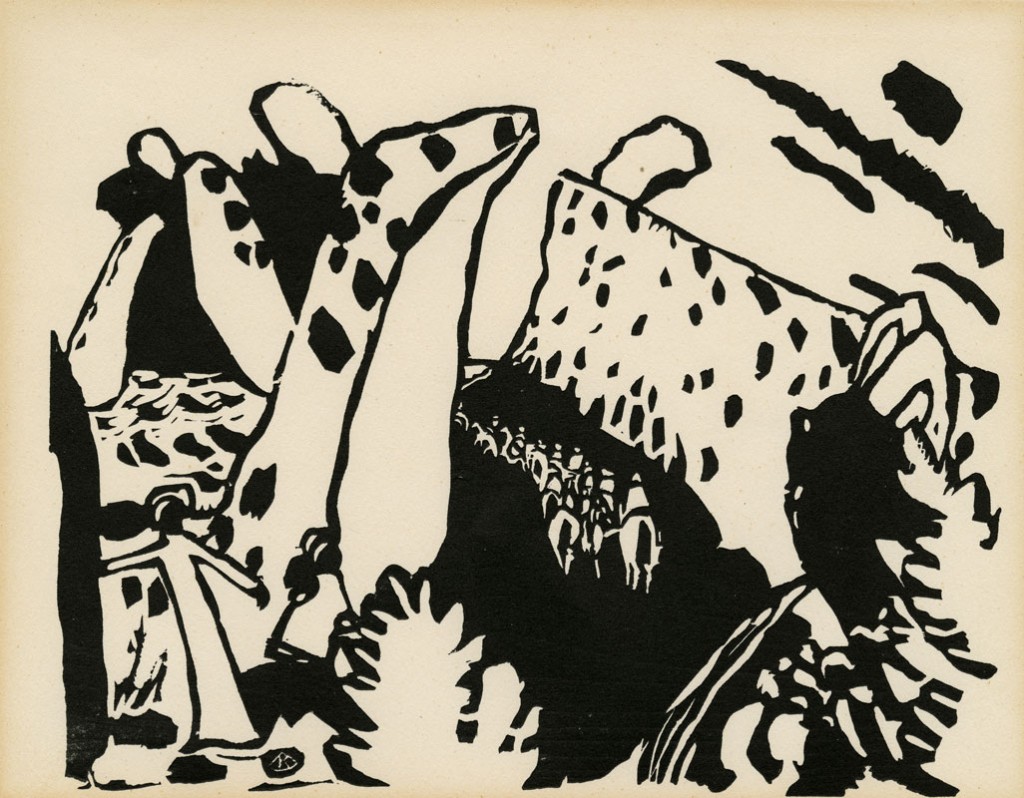 Object ID: 99.012
Creator: Kandinsky, Vassily (Russian artist, 1866-1944)
Title: Composition
Date: 1913
Culture: Russian
Period: 20th C.
Dimensions: 13.075″ x 9.875″
Materials: woodcut, ink , paper
Credit: Gift of Mary L. Heuser
Object Details
This podcast was created for Art of the Avant-Gardes, 1900–1945 (Spring 2011, Professor Ellen McBreen).
This Kandinsky print was originally published in the artist's book Klänge (Sounds), 1912, a "musical album" combining woodcuts and poems.
Benner Boswell '11 and Gordon Jones '13 explore Kandinsky's interest in the sound of images, and how this print reflects his goal to make visual expression simultaneously available to the various senses (synesthesia).
Vassily Kandinsky, 1913, woodcut, Gift of Mary L. Heuser