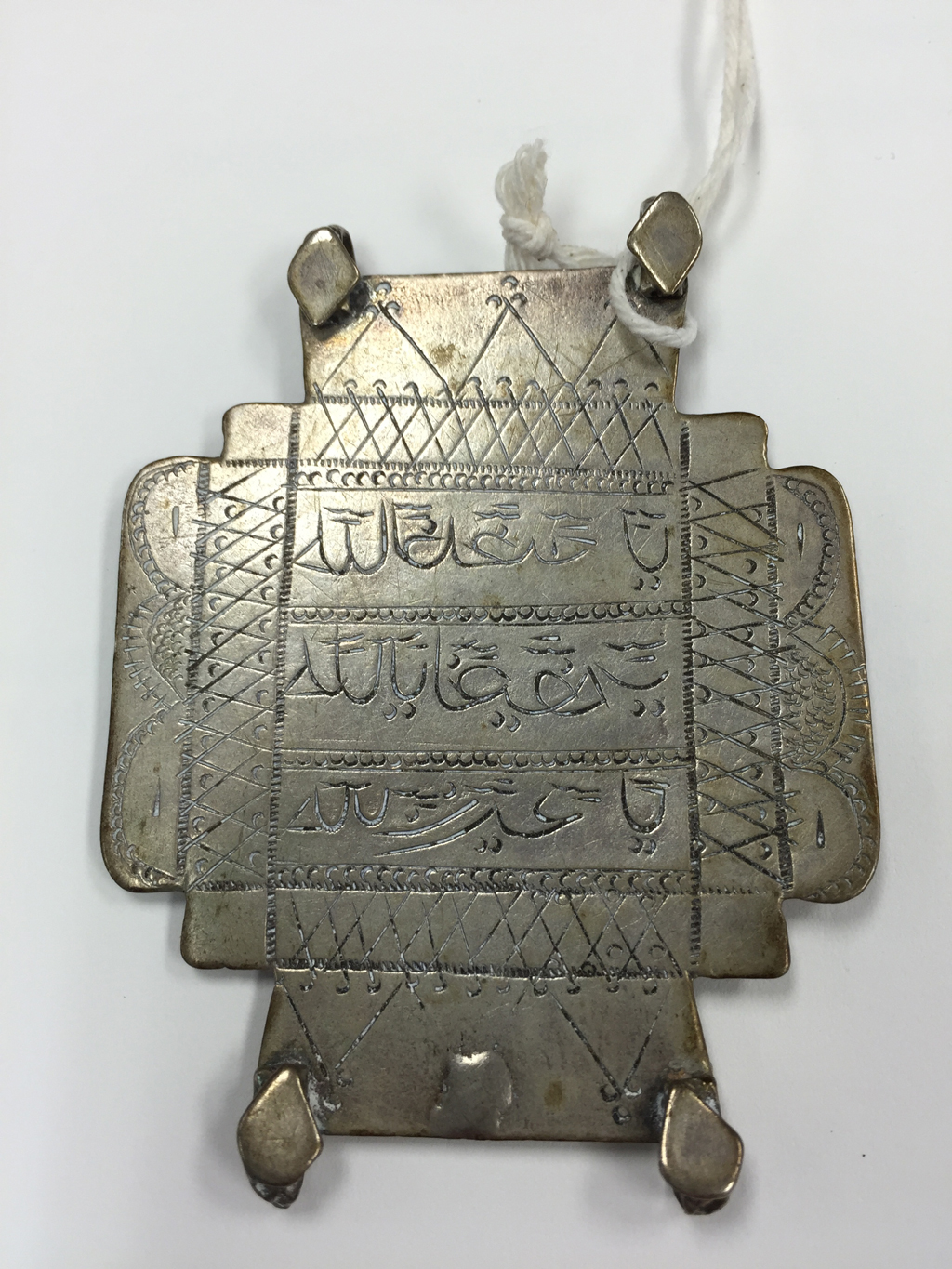 Object ID: 2012.021
Creator: Unidentified Ethiopian Muslim
Title: Amulet with Arabic Text
Date: Before 1968 (20th century)
Culture: Ethiopia
Dimensions: 7×5.5″
Materials: Coined silver
Credit: Gift of Ambassador Samuel R. Gammon III in honor of his wife Mary Renwick Gammon, Class of 1948
Provenance: before 1963-1967, owned by unidentified Ethiopian Muslim; 1963-1967, acquired by donor in Ethiopia; 1963-1968 to 2012, collection of donor; 2012, donated to Wheaton College.In Ethiopia, both Muslims and Ethiopian Orthodox Christians wear amulets as a means of protection and of insuring mental, physical, and spiritual health. Although this amulet contains prongs on both ends, only one set of prongs is worn, indicating the amulet was hung primarily from this end. Interestingly, the Arabic text is read with the worn prongs pointing down, as in the left image. This allowed the wearer to lift the amulet up from their chest to read. In other words, to someone viewing the amulet when worn, the text would be upside down (image below). As translated by Professor Mona Rowan, the amulet reads: God is the Creator. God is true. No one else but God.