Please join us on the official alumni networking platform for Wheaton College, Wheaton Connect.
Please note this app is being update and is currently unavailable at this time.
Explore all the different ways you can CONNECT with classmates and friends, network with fellow alumni, and update your information.
To register, visit wheatoncollegealumni.org/. You can sign up in less than two minutes using your email address, LinkedIn, or Facebook.
The new mobile app is also available! You can download the app from the Apple App Store or Google Play Store or by searching for Graduway Community. First time in the app, type Wheaton College into the search bar. The app will now be Wheaton specific for you.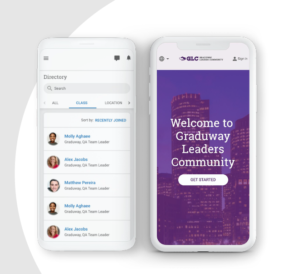 If you have questions, please email wheatonconnect@wheatoncollege.edu or call 508-286-8207.