The world thrives when we work together to achieve success. At Wheaton, we are invested in making a college education accessible to talented students from every economic background, from across the United States and around the world. You know an excellent education in the liberal arts and sciences has great value. But the price tag may seem overwhelming at first.
So let's break it down to show how a Wheaton education can be affordable for your family…
Family income
Family income distribution of need-based aid applicants in the Class of 2022
$0 – $30,000 (12%)
$30,001 – $60,000 (14%)
$60,001 – $90,000 (19%)
$90,0001 – $120,000 (20%)
$120,001 – $150,000 (11%)
$150,001+ (24%)
Questions?
What you pay
While the tuition & fees for 2019-2020 is $68,664, the actual cost most families pay is much lower due to financial aid, grants and scholarships.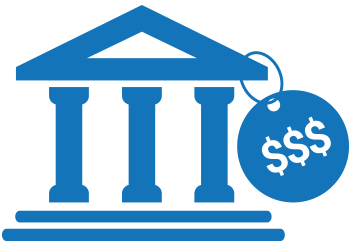 Grants
Subtract grants: $2,000–$50,000
Students apply for need-based grants—from the college and federal and state government—through the financial aid application process.
Scholarships
Subtract scholarships: up to $40,000
Wheaton scholarships, renewable annually, recognize students for high academic achievement, regardless of financial need, and include stipends to support internships.
Total Cost
Your total cost
What you pay for a Wheaton education may be less than you expect. The college works with each student and family to put a Wheaton education within reach. The average annual cost for students in 2019-2020 was $27,016.
Eligibility
Estimate your Eligibility
Use our Net Price Calculator to estimate your eligibility for financial aid from Wheaton.
Questions?
3%
Loan Default Rate
This is lower than the national average for private institutions, which is 7%.
$26,600
Average Debt at Graduation
Wheaton meets 94% of student need, leading to less debt than the national average of $28,560.
74%
Students Taking Out Loans
The average loan amount per year for these students is $7,202.
50
Top Liberal Arts College
Wall Street Journal/Times Higher Education, 2020
53
Best Value Liberal Arts
U.S. News & World Report, 2020
84
Top Liberal Arts College
U.S. News & World Report, 2020
Finding success
Just six months after graduation, Wheaton alumni are finding success: 97 percent are employed, enrolled in top graduate schools or engaged in meaningful internships, fellowships and service opportunities. Here's what they have to say…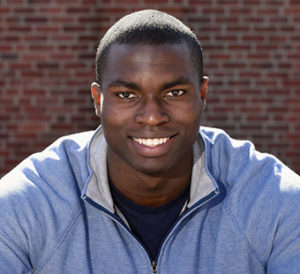 "Wheaton's brand of liberal arts allowed me to make connections between business and science and to explore and collaborate with people from diverse backgrounds. These experiences were a major reason I was successful on a Watson Fellowship and why I'm able to do well in my current role, where I have to coordinate between scientists, market researchers and computer science programmers."
—Javon Mullings; double major in bioinformatics and business and management; sales operations analyst, Intercept Pharmaceuticals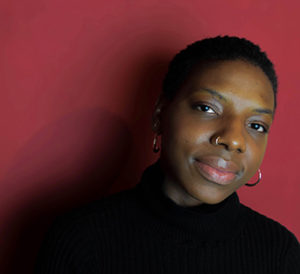 "My interdisciplinary education informs my work as a community liaison where I am committed to thinking of ways to make art, and the art-making process, meaningful, empowering and relevant to the youth, community members and families I work with. My liberal arts education was the catalyst for my leadership development, and therefore my success."
—Jasmine Clarke; art history major; English teaching assistant, Fulbright Nehru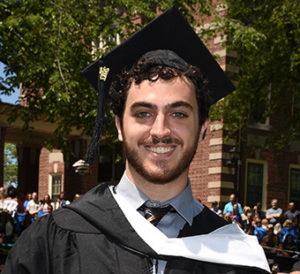 "Career Services helped me through the process of creating a resume and preparing for interviews, as well as with my decision to accept my current job. The networking opportunities at Wheaton can also be very helpful. I talked to various alumni who were involved with Raytheon now as well as in the past, and they helped me get to where I am today."
—Nathan Morse; double major in computer science and studio art; software engineer, Raytheon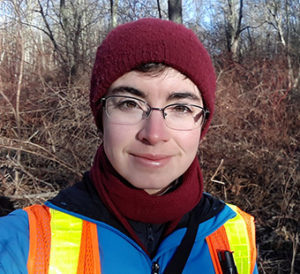 "My ability to communicate complex scientific and regulatory information has been highly valuable, and earned me a raise after just six months at my position. Wheaton helped me develop the critical thinking, focus, work ethic and confidence to do my job well."
—Carolyn Decker; environmental science major; wetlands biologist, Natural Resource Services Inc.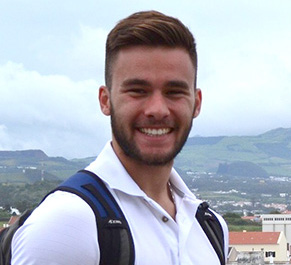 "I was awarded a sizable stipend through the Davis International Fellowship to fund my internship to the Azores Islands. I was in the hospitals daily there, and I learned more than I could have ever imagined and experienced a different kind of lifestyle that I completely fell in love with."
—Samuel Zarfos '17; chemistry major with pre-med advising; research technician, The Wellman Center for PhotoMedicine at MGH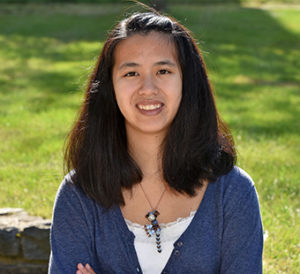 "I come from a low income family, but Wheaton has been excellent in finding ways to make tuition more affordable. ​I had two jobs my first year, one in the fine arts department and one in the physics department. Getting a job in the department of my intended major allowed me to get to know some of the upperclassmen and my classmates better. I was able to find mentors and make friends."
—Grace Genszler '18; physics major earning a dual degree in engineering; undergraduate student researcher, McGill University
The Wheaton Edge
Your Wheaton tuition covers four years of incredible education and experience, including opportunities to study abroad, learn through funded internships and research positions, shape a campus community, start a business, explore diverse subjects and perspectives and plug into a powerfully engaged network of alumni, faculty, staff, students and friends.