The world thrives when we work together to achieve success. At Wheaton, we are invested in making a college education accessible to talented students from every economic background, from across the United States and around the world. You know an excellent education in the liberal arts and sciences has great value. But the price tag may seem overwhelming at first.  So let's break it down to show how a Wheaton education can be affordable for your family.
Family income
Family income distribution of need-based aid applicants in the Class of 2026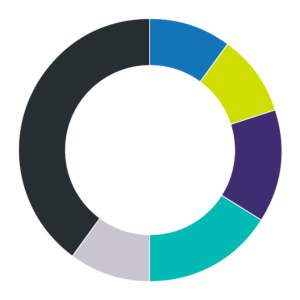 $0 – $30,000 (10%)
$30,001 – $60,000 (10%)
$60,001 – $90,000 (14%)
$90,0001 – $120,000 (16%)
$120,001 – $150,000 (10%)
$150,001+ (40%)
Questions?
What you pay
While the tuition and fees for 2022-2023 is $75,030, the actual cost most families pay is much lower due to financial aid, grants and scholarships.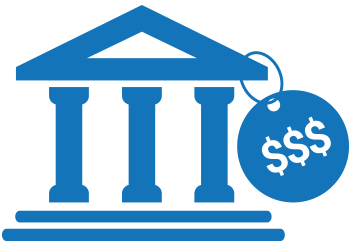 Grants
Subtract grants: $2,000–$50,000
Students apply for need-based grants—from the college and federal and state government—through the financial aid application process.
Scholarships
Subtract scholarships: up to $42,000
Wheaton scholarships, renewable annually, recognize students for high academic achievement, regardless of financial need, and include stipends to support internships.
Total Cost
Your total cost
What you pay for a Wheaton education may be less than you expect. The college works with each student and family to put a Wheaton education within reach. The average annual cost for new students in 2022-2023 was under $20,000 for over 1/3 of our students. And the overall average cost for all new students was just $28,939.
Eligibility
Estimate your Eligibility
Use our Net Price Calculator to estimate your eligibility for financial aid from Wheaton.
Questions?
1.1%
Loan Default Rate
This is lower than the national average for private institutions, which is 5.2%.
$24,591
Average Debt at Graduation
Wheaton meets 94% of student need, leading to less debt than the national average of $28,400.
61%
Students Taking Out Loans
The median loan amount per year for these students is $6500.
40
Best Liberal Arts College
57
Top Liberal Arts College
Wall Street Journal/Times Higher Education, 2022
64
Best Value Liberal Arts College
U.S. News & World Report, 2022
The Wheaton Edge
Your Wheaton tuition covers four years of incredible education and experience, including opportunities to study abroad, learn through funded internships and research positions, shape a campus community, start a business, explore diverse subjects and perspectives and plug into a powerfully engaged network of alumni, faculty, staff, students and friends.