Summer Session will be offered remotely this year due to the ongoing global impact of the Coronavirus (COVID-19). While we will miss seeing students on campus this summer, we plan to offer an exciting, educational and engaging experience online.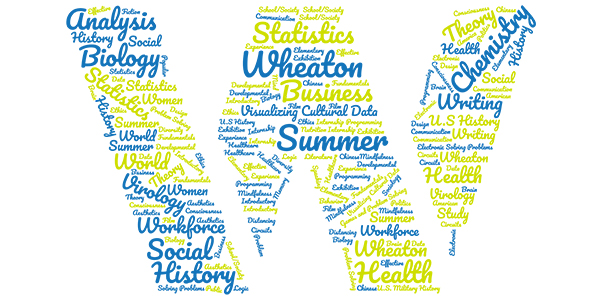 Summer Session I: May 25–June 18, 2021
Summer Session II: July 13–August 6, 2021
Summer Session at Wheaton is open to Wheaton students and others who are looking to earn undergraduate credit over the summer. With courses in the arts and humanities, social sciences and STEM subjects—taught over an accelerated time frame—Summer Session is a great way to fill a credit gap, gain new skills and get a taste for what it's like to study at Wheaton.
Summer offerings include courses that satisfy the college's foundation requirements as well as completely new—and completely unique—classes, all taught by expert Wheaton faculty. Each four-week course provides the type of intense, intellectual experience that comes from focusing on one subject (or possibly two) in a concentrated period. And each class counts as a full credit, just like Wheaton's fall and spring offerings.
Online course registration will open by Monday, April 5, 2021.
Limited on-campus housing is available during Summer Session for enrolled Wheaton students for those who qualify. To apply for a spot, please submit a separate housing form to Wheaton's Office of Residential Life.