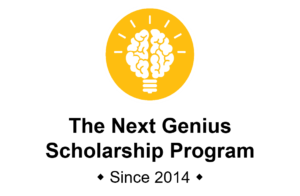 For the third consecutive year, Wheaton College in Massachusetts will partner with Next Genius, a Mumbai-based educational initiative that seeks to promote the importance of critical thinking.
Next Genius's original U.S. college partner, Wheaton awards a full-tuition scholarship to one of the top candidates in the nationwide competition, which includes thousands of students.
"Our partnership with Next Genius has been extraordinarily beneficial in helping to match some of India's brightest minds with one of the top liberal arts and science colleges in the United States," said Dennis M. Hanno, president. "Our recruitment efforts in India have been a key component of our goal to create the most globally diverse student population possible. With more than 70 countries represented in our student body, we are pleased to have India so well represented in our incoming classes."
Over the past two years, nearly 20 Indian students have joined the Wheaton community of 1,650 students. This year's entering Class of 2021 is extraordinarily talented, having been selected from the largest applicant pool in the college's history, with more than 6,000 students vying for a place in the class.
Among this talented group of students is Gyana Srivastava, Wheaton's second Next Genius Scholar.  A student from the prestigious Cathedral and John Connon School in Mumbai, Srivastava was selected from a pool of nearly 4,000 test-takers nationwide. Twenty scholarship finalists were identified from the examination's top 10 percent of test-takers and were interviewed in person in Mumbai by Wheaton College President Dennis Hanno last November.
"Next Genius did an extraordinary job in identifying exceptional candidates for consideration, making our task of selecting just one scholar incredibly difficult," Hanno said. "Among the talented group of finalists, Gyana rose to the top, and we are delighted to have her as a member of our community."
Now enrolled in her first semester at Wheaton, Srivastava says her experience with Next Genius and Wheaton College has been outstanding.
"Winning the Next Genius Scholarship has provided me with a sense of achievement that has led me to believe that anything is possible. My family and I are grateful to Wheaton for this scholarship, which has allowed me to achieve my dream of studying abroad at a highly acclaimed college where I can explore my interests and work toward becoming the best version of myself," Srivastava said.
The Wheaton first-year student began her first semester of classes this week and said she has found the college to be welcoming and supportive.
"At Wheaton, I am part of a community that will support and advise me throughout my college years," she said. "As an international student, before I came to Wheaton, I was nervous and worried about what my experience would be like. I have since realized the amount of care the Wheaton administration has put into making sure that every student is comfortable here. I have also been impressed with the relationships between the students and the professors. I feel assured knowing that whenever I have any doubts, I can always go to someone and will definitely be provided with the right assistance."
The college's partnership with Next Genius is part of a larger strategy to promote Wheaton College in India and attract more students from this important part of the world. Eric Weinhold, director of international recruitment, spends three weeks each year in India visiting more than 30 high schools in seven cities throughout the country.
Wheaton's classes of 2020 and 2021 include students from the following schools in India:
Greenwood High International School, Bangalore
The Valley School, Bangalore
American International School Chennai, Chennai
Jayshree Periwal International School, Jaipur
La Martiniere College, Kolkata
Cathedral and John Connon School, Mumbai
Cathedral Vidya School, Mumbai
Dhirubhai Ambani International School, Mumbai
Jamnabai Narsee School, Mumbai
Mithibai College, Mumbai
Podar International School, Mumbai
Singapore International School, Mumbai
Woodstock School, Mussoorie
Bluebells School International, New Delhi
D. Goenka Public School, New Delhi
United World College Mahindra, Pune
Wheaton's work with Next Genius is part of a sustained commitment to building relationships in India. Earlier this year, Wheaton's Board of Trustees welcomed new board member Rajesh Chaturvedi, managing partner of Chaturvedi & Shah, and Wheaton parent, Class of 2021. Admission officers have already conducted visits in seven cities this in fall, and in January 2018, President Hanno and Mr. Weinhold will return to Mumbai to select Wheaton's third Next Genius scholar.
The Next Genius project is the brainchild of the National Academy of Future Leaders, which seeks to link schools and organizations in India with institutions in the U.S. and Europe. Wheaton College is a Top 50 U.S. Liberal Arts and Sciences College, located in Norton, Massachusetts, just 40 minutes from Boston by train. Gail Sahar, Wheaton College professor of psychology, serves on Next Genius's Academic Board. Wheaton's first Next Genius Scholar was Anoushka Agrawal '20 from Dhirubhai Ambani International School, Mumbai.
Gyana Srivastava, '21
Wheaton's 2nd Next Genius Scholar
Cathedral & John Connon School, Mumbai