Wheaton's programs allow students to dig deeply into one or more disciplines, or areas of study. Each area represents both a body of knowledge and a set of analytical tools, skills and concerns specific to that program. Through major and minor courses of study, students develop a deeper understanding that will prepare them for their lives after college.
The college's major and minor offerings are expansive: more than 40 majors and over 50 minors. New majors, like the interdisciplinary Public Health major, respond to growing student interest. All students choose a major by the end of their sophomore year; many choose more than one major or complement their study with a minor, honors and scholars program, and LEAPS.
Every major and minor offers students some flexibility with elective classes that give students the freedom to choose a personalized path through the program. Beyond the established programs, Wheaton also allows students to pursue an independent major in which the student works with faculty advisors to define the focus of study. These normally combine courses from two or more areas of study.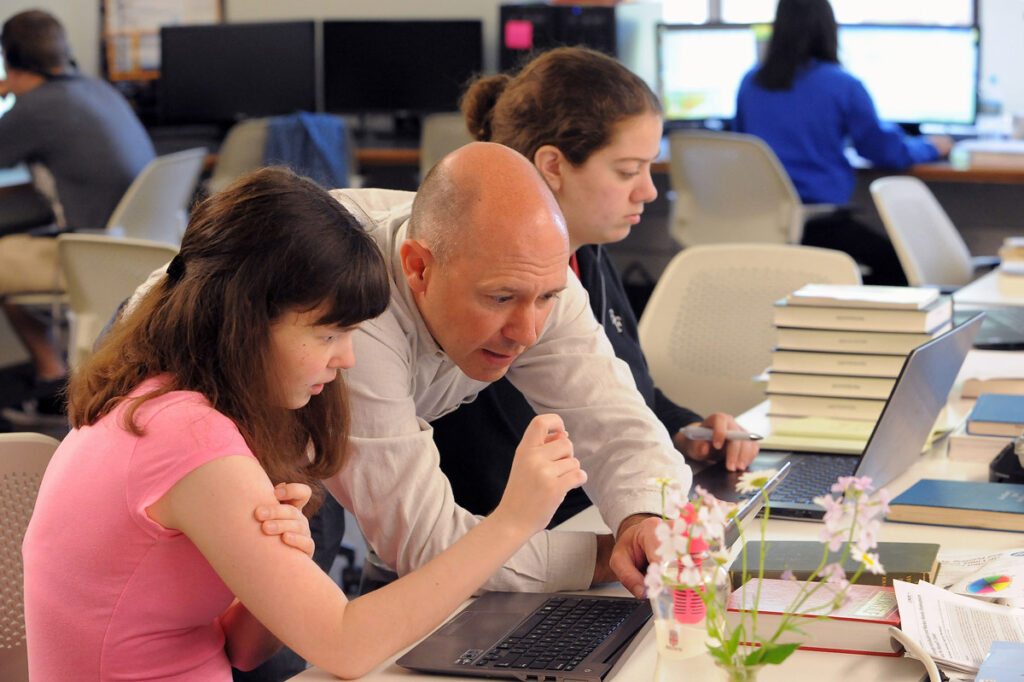 Students can choose from more than 100 career-connected academic programs in the liberal arts and sciences.