Each year, a team of two professors co-directs the Institute by developing a cutting-edge theme and teaching two courses based on the theme and activities of the Institute each year.
Learn about our past themes and courses below.
On this page
---
2021-22
Intersections of Digital, Cinematic and Environmental Humanities
Co-Directors: Domingo Ledezma, Associate Professor of Hispanic Studies, Patrick Johnson, Associate Professor of Filmmaking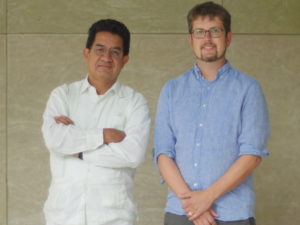 This year's theme will aggregate and amplify student activism in our Wheaton community, with a focus on social justice and environmentalism. As we continue to face an increasing climate crisis, we are simultaneously challenged by a COVID-19 pandemic, systemic racism, and other social issues that have been present for years. It is not only about understanding the issues but centering the stories of those who have been at the front line.
We aim to present challenges through stories that connect communities, and feature actions at the local level while centering humanities in the conversation. We will collaborate with activists in the process of creating connections and sharing stories with our campus leaders. In a collaborative effort and a humanistic approach, we will explore the narrative surrounding the emerging issues and the faces of the leaders who are moving forward for a change.
Courses
FNMS 260 – Production I (Fall 2021)
2018-19
Interpretation and Its Expressive Modes: Challenging Hegemony (Year 2)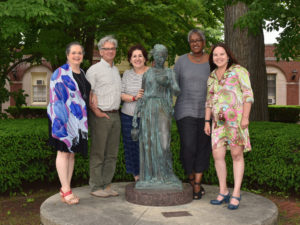 This year's series of events enacted the humanities by expressing our shared human experience through collaborations with dynamic artists, healers, and expert scholars. Led by Playwright-in-Residence Charlotte Meehan in partnership with Provost Renée White, and Professors M. Gabriela Torres, Stephanie Burlington Daniels, Kirk Anderson, and Wheaton undergraduates, the Institute hosted two powerful and inspiring performance events in the fall and a two-day participatory symposium on narrative medicine in the spring.
This programming provided Wheaton students and the whole community with opportunities for experiential learning, inclusive conversation, art making, ritual healing, and storytelling. We will use these occasions to choose the generous life of the mind and to celebrate its transformative power together.
Courses
CW 388 – Advanced Playwriting (Fall 2018)
ENG 101 – Ways of Knowing (Fall 2018)
THEA 471 – Ensemble Experiments (Spring 2019)
2017-18
Interpretation and Its Expressive Modes: Challenging Hegemony (Year 1)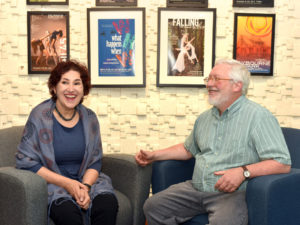 This year's theme foregrounded interpretation as a cornerstone of study in the humanities, as one of the essential elements of a civilized society, and as a key component in humankind's future.
In the current "post-truth world," the confusion and deliberate obfuscation of the precise relationships between facts, fiction, and interpretation and their importance in civil and civic discourse has undermined the democratic ideal. All too often, a false dichotomy is set up between facts and fiction, suggesting that fiction is synonymous with lies.
As artists and scholars who ourselves compose and interpret, we want to devote our expertise and experiences to develop a program of opportunities for students, faculty, staff, and alumnae/i to engage in acts of critical, analytical, imaginative, mytho-poetic, and artistic interpretation under the auspices of the WIIH. In revolutionary acts of producing, not just consuming meaning, we believe positive change happens.
Courses
RELG/WGS 298 – Gender and Sexual Violence in the Bible (Fall 2017)
ENG 252 – Contemporary Drama (Spring 2018)
2016-17
Queering Diversity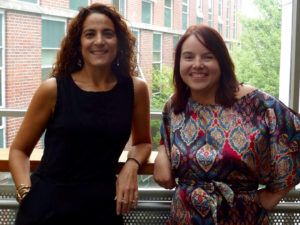 Responding to students' interest on Queer Studies, Professor Pérez-Toribio and Professor Torres conceived an interdisciplinary education forum that prepares all participants—students, faculty, and staff—to embark on a conversation about the multidimensional intersection of identities (sexuality, gender, class, race, ability, age, religion, political view, citizenship, etc.). The theme is designed to empower students with the intellectual and practical tools required to recognize their agency as citizens of the world, and work toward more equitable social relations between communities of difference. Queer theory and queer studies question the cognitive paradigms generated by normative ideology. It is not simply about questioning fixed sexual identities or increasing visibility of our campus LGBT community, but also about exploring LGBT research in order to improve educational practice and connect to other areas of educational research.
Queering Diversity sought to challenge the way institutions tend to conceptualize diversity, namely, through a unidimensional lens, where individuals are seen as representatives of a particular sociodemographic group. The individuals that embody differences from normativized hegemonic systems are typically singled out to represent a specific diversity that is already constructed for them by social conscious or unconscious bias and stereotyping. We live in a society that pressures us to conform to an established identity and be part of a specific community, even declaring proudly what we are, not what we want, what we have done, or what we would like to explore in the future.
Queering Diversity explored the ways in which social pressure force individuals to fall into established identities by, for instance, encouraging individuals to proudly declare themselves to be part of communities already categorized in substitution of the narration of experience and the expression of want. Queer theory will allow this forum to address diversity not only in an intersectional manner but also in a dynamic/indefinite one. As international scholar Paul B. Preciado states, "What is important is not to be 'queer,' but to maintain a critical attitude towards the excluding and normalizing effects of all sexual identity" (Periódico Diagonal 2010). While this same discourse can be applied to any subjugated or non-dominant people or group, Queering Diversity takes inspiration on Preciado's statement by avoiding prescriptive definitions of "being" and focusing on critically analyzing the processes and consequences of exclusionary and normalizing identities. Recognizing these processes will empower students to be agents of change in society. Queer stories have emerged within academic discourses, generating an influential theoretical field for the analysis of identity, culture, economy, and politics, redefining not only our understanding of gender and sexuality but also providing new critical perspectives. By studying sexuality in relation to discussions of race, class, ethnicity, citizenship, and ability, queer theory has brought to light the history of citizens historically marginalized in mainstream representation.
Courses
HISP 325 – Queer Politics and Hispanisms (Fall 2016)
ANTH 333 – Economic Anthropology (Spring 2017)
2015-16
Gender and Social Justice: Innovation and Community Action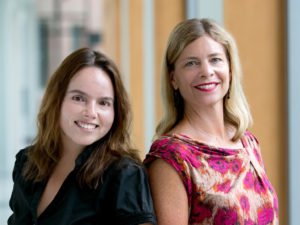 Gender-based inequities shape, and are expressed in, our cultural and social worlds in profound ways, and are often at the core of students' experiences as they enter adulthood. From pay disparities, to discrimination at home or at work, to the objectification of women, to gender-based violence, inequity in access to opportunity and privilege shapes the futures of all persons in our community and beyond.
This year's theme aimed to approach questions of gender and social justice from a range of cross-disciplinary perspectives and widen our knowledge of these questions through a variety of programs and experiences. A series of lectures, workshops, art exhibitions, and other events will provide students with a cross-disciplinary understanding of the ways in which scholars, researchers, and activists address and engage with issues related to social justice, and initiatives promoting social justice throughout the world.
Our focus is designed to empower students with the intellectual and practical tools required to examine the theories and practices that inform and enact social justice work across the disciplines, work that attempts to move toward desired goals such as racial equality, human rights, gender equity, freedom of gender expression, conservation of the environment, and an end to poverty and violence.
Students will emerge with new critical knowledge of the ways in which scholars, researchers, and practitioners address and engage with issues related to social justice. In addition to enriched intellectual understanding, students will also gain practical knowledge and skills that will empower them to enact social justice on campus, in their personal lives, and in the community beyond Wheaton. In this sense, this year's WIIH aimed to offer Wheaton students a truly transformative experience.
Courses
WGS 399 – Women's Leadership (Fall 2015)
WGS 399 – Trauma & Gender Theory (Spring 2016)
ANTH/SOC/WGS 311 – Violence Against Women (Spring 2016)
2014-15
Finding a Voice out of Silence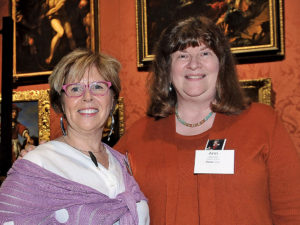 It is not known whether Ludwig van Beethoven and Francisco José Goya y Lucientes ever met. But the fact that their artistic lives were so strikingly parallel and intriguing inspired Professors Ann Sears and Evelyn Staudinger to team up to teach a set of interdisciplinary courses on the two men.
The fall courses took students from Norton to Boston and New York, immersed them in a world of symphonies and fine art, and had them buying prints, curating an exhibition, attending concerts and learning from renowned experts, including an alumna who co-curated the first North American exhibition of Goya's work in 25 years.
The collaborative project had a profound impact on Wheaton students, who acquired professional skills, made valuable art industry contacts, and greatly benefited from the varied and diverse approach to learning.
Courses
ARTH 398 – Impossible Monsters: Goya as Painter and Printmaker (Fall 2014)
MUSC 398 – Beethoven (Spring 2015)
2013-14
New Media, New Knowledge: Technology and the Humanities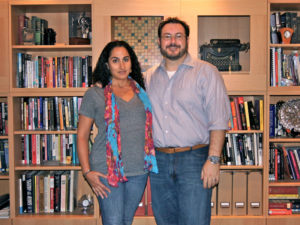 Knowledge is neither timeless nor immutable. It is produced by and situated within particular contexts that themselves undergo complex and inevitable changes. To understand this is, in a sense, to submit to two truths: First, the more knowledgeable we become, the more clearly we recognize that knowledge is not some singular, unified 'thing' that we can ever possess — or even perceive — in its entirety. Second, although information might seem more valuable when only certain people have access to it, knowledge becomes more viable when it is open to and accessible by everyone. Bodies of knowledge are nourished by intellectual curiosity and creative innovation, and are strengthened by informed debate and critical inquiry. Without these, bodies of knowledge do not live very long; they either obsolesce or, worse, become dogma.
Knowledge is held together by ideas and information, endowed with meaning through a variety of conceptual frameworks. In this sense, knowledge is indissociable from the narratives that shape it. And it is here that the academic disciplines comprising the humanities are of particular and enduring importance, for the humanities are centrally concerned with questions of meaning and representation.
From the printing press to the daguerreotype to the iPad, new information and communication technologies have had a tremendous impact on the humanities. Equally true, though, is that humanistic inquiry has also influenced and enriched how we understand these technologies, as well as the practices, uses and values to which they give rise.
Of the many ways new and emergent technologies have affected the world, perhaps the most profound has been their role in transforming how ideas and information — and thus, knowledge — are created and disseminated. The paradigm of knowledge production that held sway throughout most of the 20th century was predominantly hierarchical. The emerging paradigm of knowledge production is more collaborative, largely because new media technologies have weakened many key and long-standing dichotomies: expert/amateur, producer/consumer, author/reader. As more people participate in the production and dissemination of ideas and information, the narratives through which these become knowledge proliferate. It is here that the humanities intervene, reasserting the need to recognize and to interrogate the mechanisms and processes that compose these narratives.
In addition to crafting this theme, Professors Touba Ghadessi and Josh Stenger each designed courses that explored the relationship between knowledge and the humanities. Professor Ghadessi's course explored how knowledge has historically been constituted and organized, while Professor Stenger's course explored how knowledge is constituted in today's digital world.
Courses
ENG 311 – Digital Culture (Fall 2013)
ARTH 398 – Knowledge(s) (Spring 2014)
2012-13
The Humanities Give Back: The Humanities in Professional Fields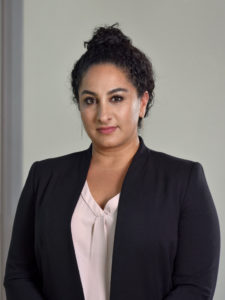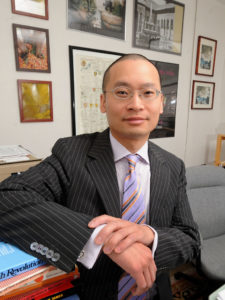 This year saw the inauguration of the Wheaton Institute for the Interdisciplinary Humanities. Cofounders of the WIIH, Professor Touba Ghadessi and Professor Yueng-Gen Liang, directed this year's program and dedicated themselves to this years theme, The Humanities Give Back.
The humanities lead to practical skills in the professional world. The intellectual flexibility young adults gain through a humanistic liberal arts education prepares them for leadership roles in the twenty-first century. The Wheaton Institute for the Interdisciplinary Humanities' inaugural theme of 2013 showcases the real benefits of infusing professional fields with the humanities.
Humanists are trained as deliberate and holistic thinkers. As such, they deploy analytical skills that enhance professional fields by making them more directly meaningful to human experience. The humanities historicize and contextualize knowledge. They consider multiple perspectives, thus empowering professional fields to identify diverse interests and needs in order to transform the global community. By embracing a humanistic approach, practicing professionals become more effective at envisioning and devising the responsibilities and privileges that individuals have in their lives.
The WIIH will effectuate this dialogue by gathering experts in the fields of business, engineering, law, medicine, and science-technology who are incorporating the humanities as a coherent aspect of their practice. These events will demonstrate the constructive ways in which the professional fields and the humanities—both independently and in conjunction with each other—can push the rigid boundaries that have defined them until now.
In conjunction with this theme, Professors Liang and Ghadessi each designed and taught a course which corresponded to this theme. Students who enrolled in these courses automatically became fellows of the institute and gained the opportunity to apply the skills they learned to a professional setting.
Courses
ARTH 311 – Anatomies 1400-1600 (Spring 2013)
HIST 251 – Early Islamic Society 600-1800 (Fall 2012)