2022-2023
Whose Normal?
What does it mean to have a "normally" functioning body and mind? All societies construct complex constructs about normalcy that vary across time periods and cultures. They are deeply ingrained values, a means to judge both ourselves and others. How can we imagine sane and able, not as bedrock realities, but as projections and ideals we might intersect with impermanently, if at all? Most of us, especially if we live into old age, will experience some form of physical and mental diminishment, impairment, pain, injury, or shift in our functioning. Variation from the norm is not, in other words, an exception, but rather basic to the human condition. How societies understand and respond to variations from what is perceived as normal is an issue of power, inequity, and the rights to bodily autonomy.
In conversations with scholars, advocates, historians, designers, educators, artists and activists, our programming will explore the social, political, and cultural conceptions of mental and physical health. We will exchange ideas with a variety of practitioners centering the experiences of the physically different, chronically ill, and neurodivergent as richly dimensional. We will share stories that move beyond stigma, and the medical pathology of the non-normative, to embrace physical and mental variation as an opportunity for creative expression, imagination, and compassionate community building.
Director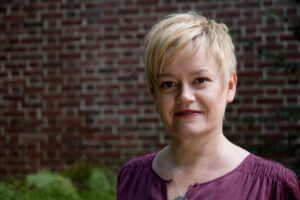 Ellen McBreen, Professor and Chair, History of Art
Ellen's teaching, research and curating focuses on 19th- and early 20th-century art, design, and visual culture in Europe. Her publications have explored interdisciplinary topics ranging from how African visual and material culture was creatively appropriated by actors based in Europe and the US, to how female collaborators have been erased from the story of modernism. Working closely with Wheaton students, Ellen recently organized several arts events about racism and inequity.