Astronomy students at all levels study the universe using the unique capabilities of the Wheaton Observatory. Beginning with small 4-inch scopes, and working their way up to computer-controlled 14-inch scopes, our students gain a wealth of hands-on astronomy experience. Over 2,000 undergraduate students have used our telescopes in astronomy courses. The Observatory is also open to the public on clear Friday nights, and several thousand visitors have looked through the telescopes in recent years.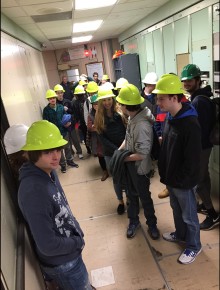 The observatory serves both educational and research purposes.  Multiple telescopes equipped with CCD cameras give us unique research capabilities, including automated survey work, simultaneous UBVRI asteroid photometry, mosaic survey work for supernovae in the Virgo Galaxy Cluster, and rapid follow-up of gamma ray burster reports. We are very interested in collaborating on these and similar projects.
Wheaton College is currently involved in a partnership with the Grove Creek Observatory in New South Wales, Australia, where one of Wheaton College's telescopes has been installed.  This telescope can be operated remotely by Wheaton College observatory staff and students. The "Wheaton Telescope" at The Grove Creek Observatory offers some of its stunning images for online visitors to enjoy, too.
For more information, contact Jason C. Goodman, chair.
Minor requirements
The minor in astronomy consists of 5 courses.
Two of the following courses:
AST 130 The Universe
AST 140 The Solar System
PHYS 170 Introductory Physics I
PHYS 180 Enhanced Introductory Physics I
AST 250 Ancient Astronomies
Three of the following courses:
AST 202 Frontiers of Astronomy
AST 298 Introduction to Astrophysics
AST 302 Advanced Astrophysics
AST 303 Astrobiology
AST 305 Observational Astronomy