Learning about Diversity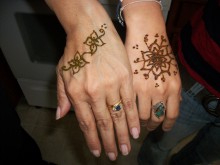 Tolerance.org
A project of the Southern Poverty Law Center, tolerance.org offers actions steps, current news and concrete projects toward dismantling hatred and bigotry.
Social Justice Training Institute Student Resources
The Social Justice Training Institute (SJTI) offers a wide array of web links designed to educate and promote action for social justice.
SJTI Suggested Reading
In addition to web resources, the Social Justice Training Institute has compiled a list of suggested reading materials for people interested in social justice.
Internships and Jobs
WorkplaceDiversity provides services to both job seekers and employers who value diversity.
DiversityWorking hosts the largest on-line diversity job board.