Register your USB Security Key within your Google account for two-step authentication.
Wheaton's IT department will provide a faculty/staff member with a device called a USB Security Key only if they do not have a smartphone capable of 2-Step Verification. If you have a smartphone but choose to not use it for 2-Step Verification, you can purchase a USB Security Key on your own. The two USB Security Keys we recommend are the Google Titan Key and the YubiKey 5 Series.
---
1. Visit https://myaccount.google.com and click the "Security" link on the left.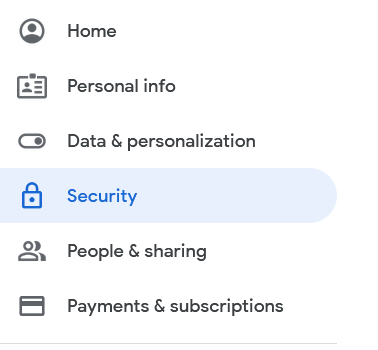 ---
2. On the "Security" page go to the section labeled "Signing in to Google" and click the right arrow next to "2-Step Verification".

---
3. Log in when prompted then scroll down to the "Security Key" section and click "ADD SECURITY KEY"

---
4. On the "Choose your security key" pop-up page select the bottom option "USB or Bluetooth".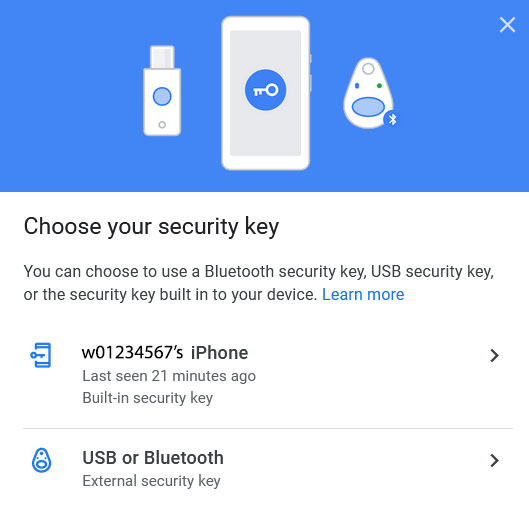 ---
5. When prompted with "Have your security key?" select "NEXT"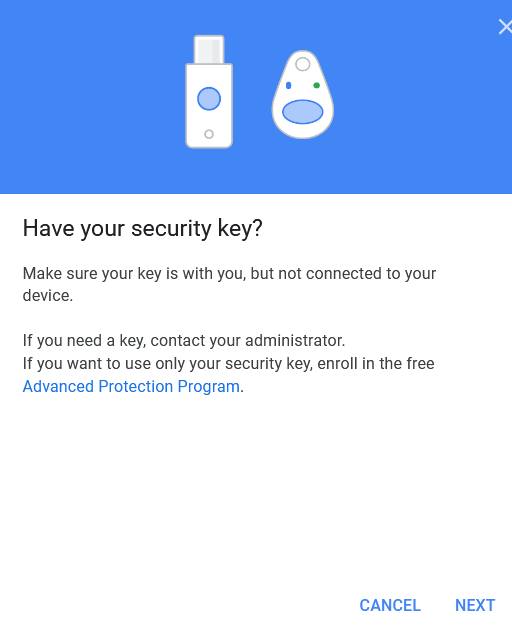 ---
6. When you arrive at the "Register your Security Key" page, insert your Security Key into a USB port. You will then be asked to touch the security key which will register it with Google.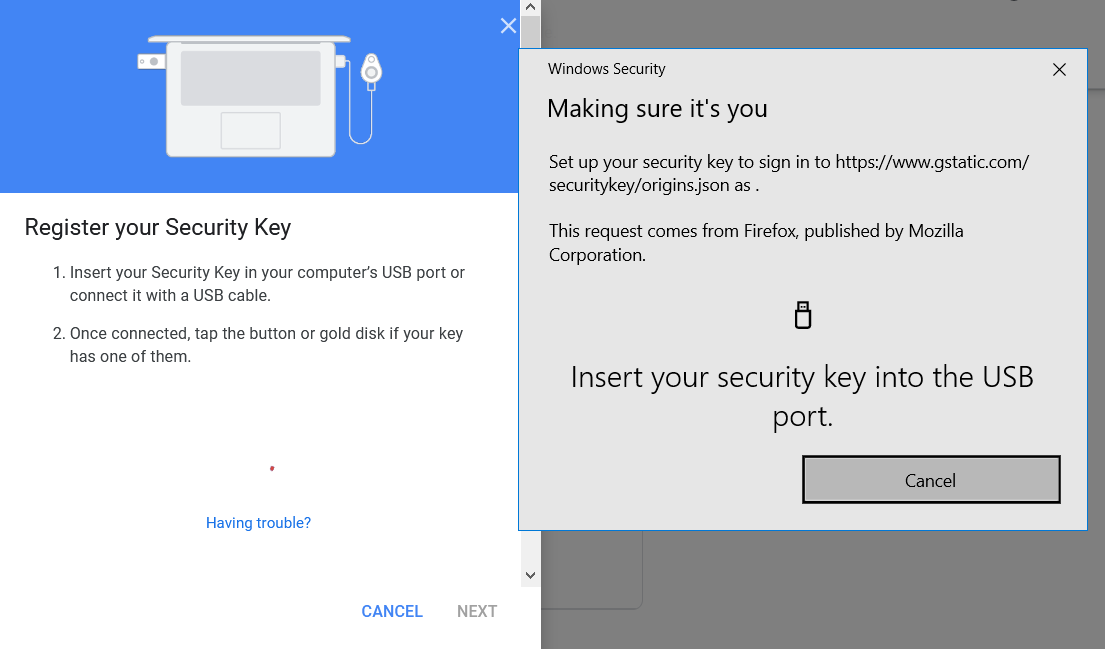 ---
7. You will then see the following confirmation screen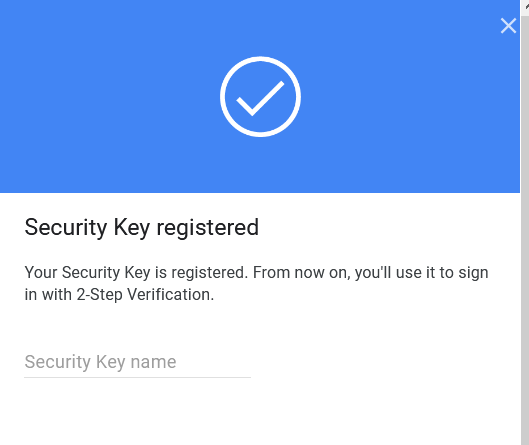 The next time you are prompted to complete two-factor authentication simply plug in your Security Key into a USB port and touch it to complete the process!