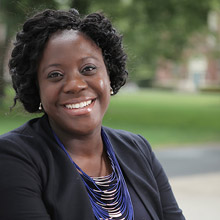 Shaya Gregory Poku
Associate Vice President for Institutional Equity and Belonging
(she/her/hers)
poku_shaya@wheatoncollege.edu
Shaya Gregory Poku serves as Wheaton's chief diversity officer and has worked with people across campus to achieve many of the meaningful steps that have been accomplished since 2017. Her 16 years of professional experience span the nonprofit and higher education sectors in domestic and international contexts. She is a certified mediator through the Program on Negotiation at Harvard Law School, and she holds interdisciplinary degrees that provide her with a uniquely complex lens on capacity building, social systems, and organizational development. Poku has a master of arts degree in intercultural relations with a concentration in intercultural conflict management from Lesley University, a master of science in security and resilience studies at Northeastern University, and a bachelor of arts degree in international relations from Agnes Scott College. Poku is committed to entrenching equity and creating new models to unlock the human capital that is at the core of the higher education endeavor. Poku has been selected to share her insight as a presenter at several national conferences, including at National Association of Student Personnel Administrators (NASPA) Multicultural Institute, the Ashoka U Exchange, and AAC & U Conference on Diversity, Equity, and Student Success. She has been quoted in U.S. News and World Report and Insider Higher Ed, and wrote the essay "Expanding Your Anti-Racist Managerial Toolkit: How 'Human Check-Ins' Can Build a Better Workplace," published on Recruiter.com.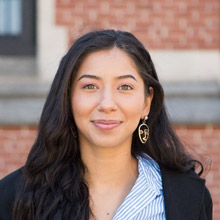 Ivette Mendoza
Low-Income and First-Generation Student Success AmeriCorp Member
(she/her/hers)
mendoza_Ivette@wheatoncollege.com
Ivette Mendoza serves as the Low-Income and First-Generation Student Success AmeriCorp Member at Wheaton and is excited to be joining the team. Ivette is a recent graduate from Clark University where she studied biology and chemistry. She is excited to continue her advocacy efforts to expand and strengthen Wheaton's first-gen and low-income student resources. She hopes to challenge institutional barriers within academia through a lens of humility, equity, and justice.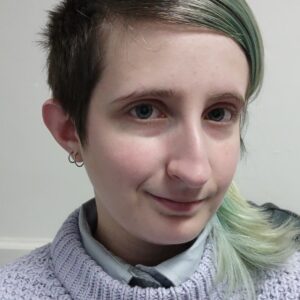 Jo Rothman
DEI Strategic Initiatives Assistant
(they/them)
rothman_jo@wheatoncollege.edu
Jo is a senior creative writing major (Class of 2022). They are very passionate about equity issues, particularly issues of gender, sexuality, and disability; they're excited to be part of the OIEB and help support marginalized students! Outside of Wheaton, they work as an independent queer and disability educator and advocate. In their free time, they enjoy cross-stitching, baking, and reading, especially modern young adult literature.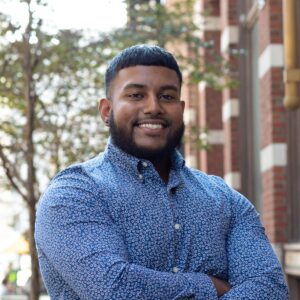 Darren Gir
DEI Strategic Initiatives Assistant      (he/him)
gir_darren@wheatoncollege.edu
Darren is a proud Queens, NY native studying Business Management and Economics (Class of 2024). Growing up in Queens, one of the most diverse cities in the world, Darren believed it opened up many doors of different cultures to him. That sense of inclusivity in cultures that weren't his own, but were shared with him gave him a special feeling of acceptance. Those feelings sparked his interest in working with DEAL and OIEB, so that Wheaton can promote diversity, inclusivity, and equity amongst our Wheaton population.