Wheaton College celebrated the 100th anniversary of the passage of the U.S. 19th amendment and women's suffrage with numerous programs and events around the nation.
Readings by the Writer: Sandra Yannone '86
Thursday, October 24
12:30 p.m.
Mary Lyon Hall
Wheaton alumna Sandra Yannone's poetry amplifies the split-second when the everyday turns into catastrophe; the moment of impact when knowing and unknowing collide; the fusion of before and after. And the aftermaths. All constellate here in Yannone's first full-length collection, Boats for Women, to orient us toward that "choice/to turn toward a sacred face, a turn/toward your own longing to live."
Reception with Marjorie Gelb Jones '62
Thursday, November 7, 2019
6–8 p.m.
Arch Street Meeting House
Philadelphia, PA
The Philadelphia Wheaton Club cordially invites you and a guest to join Marjorie Gelb Jones '62, author and historian, for a discussion about her second biography, The Life and Times of Mary Vaux Walcott.
Women and Gender Studies Activist Workshop
Monday, November 25, 2019
Time: 2-4 p.m.
Woolley Room, Mary Lyon
Wheaton College
Kim Miller, the Jane Oxford Keiter '64 the Jane Oxford Keiter '64 professor of women's studies, and coordinator of the history of art and peace and social justice studies programs, will moderate a discussion with a panel of WGS Wheaton alumni who continue to advocate for women and gender equality.
Rightfully Hers: American Women and the Vote
Saturday, November 30, 2019
2:30 p.m. (Tour begins at 3 p.m.)
National Archives Museum
Lawrence F. O'Brien Gallery
Washington, DC
Join Wheaton community members for a tour of the exhibit, "Rightfully Hers: American Women and the Vote," which highlights the relentless struggle of diverse activists throughout U.S. history to secure voting rights for all American women.
Gracie Mansion Tour
Monday, December 2, 2019
4:30 p.m., Tour begins at 5 p.m.
Gracie Mansion
New York, NY
Join fellow Wheaton College Alumni as we view the newest installation at Gracie Mansion, the People's House and home to the current mayor and his family. "She Persists: A Century of Women Artists in New York, 1919-2019" features works by 44 women for whom New York has been a central creative force. Their artworks tell a powerful story about the persistence of women.
Elaine Weiss, author of The Woman's Hour: The Great Fight to Win the Vote
Thursday, April 16, 2020
7 p.m.
This event will now be held virtually!
View event details.
Wheaton alumni, faculty, parents and staff are invited to join our virtual book club, which will be reading Elaine Weiss' book. Participants will have the opportunity to be part of an online forum to discuss the book with other members of the Wheaton College community.
Related News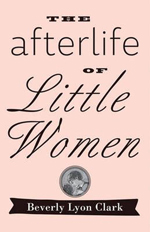 Rebirth of Little Women
Classic novel celebrates the 150th anniversary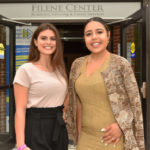 Helping women take the lead
Wheaton partnership with Forte Foundation led by student ambassadors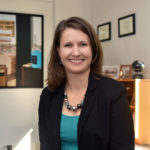 Closing the Gap
Professor Westfall discusses policies to promote pay equity