Working behind the scenes for magic on the stage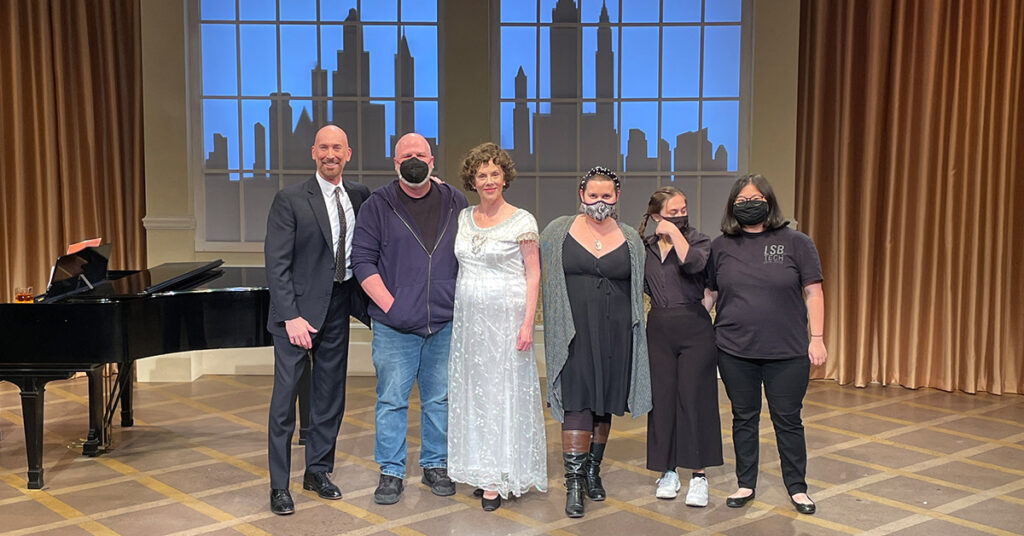 Alexandra Zieselman '24
Summer experience: Oldcastle Theatre Company
Supported by: Frances A. Shirley Endowed Internship Fund in Theatre Studies or Dramatic Literature
Alexandra Zieselman '24 helped bring the magic of theater to life as a production assistant at Oldcastle Theatre Company in Bennington, Vt. During the two-month summer internship, Zieselman helped get two plays production ready: "Souvenir: A Fantasia on the Life of Florence Foster Jenkins" and "Fully Committed."
"This internship was the perfect opportunity to experience what it is like to work in a professional theater. As a theater major, I was able to use what I have learned in my courses and when helping out during the fall and spring plays on campus," she said.
The internship offered ample opportunities for skill-building. General duties included building sets, hanging lights, helping with strike [disassembling the set and putting all the props and costumes away] and doing little tasks like cutting light gel sheets in different sizes and organizing lights by type and testing them.
For both productions, Zieselman learned how to set up microphones to record voiceovers. For "Souvenir," the actress who played Florence Foster Jenkins had to record one of the songs she sings, sounding like it was coming from a Victorla. The actress for "Fully Committed" recorded lines as voicemails and phone notifications.
Zieselman also was one of the two costume dressers who helped an actress with 13 costume changes in "Souvenir," and she helped move the furniture off stage during the second act.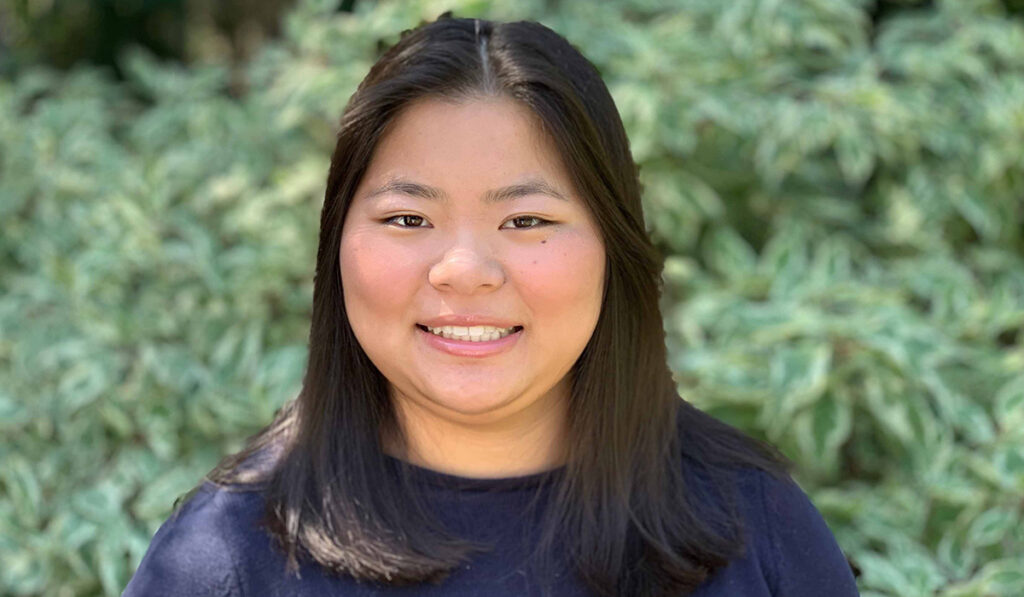 "My biggest challenge was getting two out of the 13 dresses on the actress. The two problematic dresses were big, were only on stage for a couple of minutes and had extra material underneath, which would get caught on the zipper," she said. "No matter how many times we ran through the whole costume changes in tech rehearsals, those two dresses would not zip up. Our custom designers eventually decided to remove the zippers and instead use Velcro. After much practice in rehearsals and shows, we eventually were able to put those two dresses on the way before she had to come on stage."
Zieselman also went on prop-finding expeditions. For "Fully Committed," she visited restaurants to ask if the theater could borrow rags, menus, trays and aprons because the play's setting is in a restaurant's basement. One of her favorite moments occurred when she and a colleague walked around town to find empty beer and wine boxes.
"All of the restaurants we visited had told us that they immediately throw away their alcohol boxes, so we were running out of places to ask. We eventually came up with the idea to ask someone at a mini-mart. Although they did not have any at that moment, an employee said we were able to look through the recycling dumpster. The employee showed us out back and unlocked the dumpster. We rummaged around the dumpster and found more than enough wine and beer boxes to bring back to the theater. Never would I expect that during my internship I would dumpster dive for props," she said.
After college, Zieselman plans to work at a professional theater.
"I will be more prepared for this future opportunity because of this recent internship experience at Oldcastle," she said.
Zieselman previously volunteered at the MetroWest Family Theater in Sudbury, Mass., during the summer of 2018. On campus, she is part of the Archery, East Asian Student Association, Cafe Theatre and Alliance clubs.