Why young adult fiction is a serious genre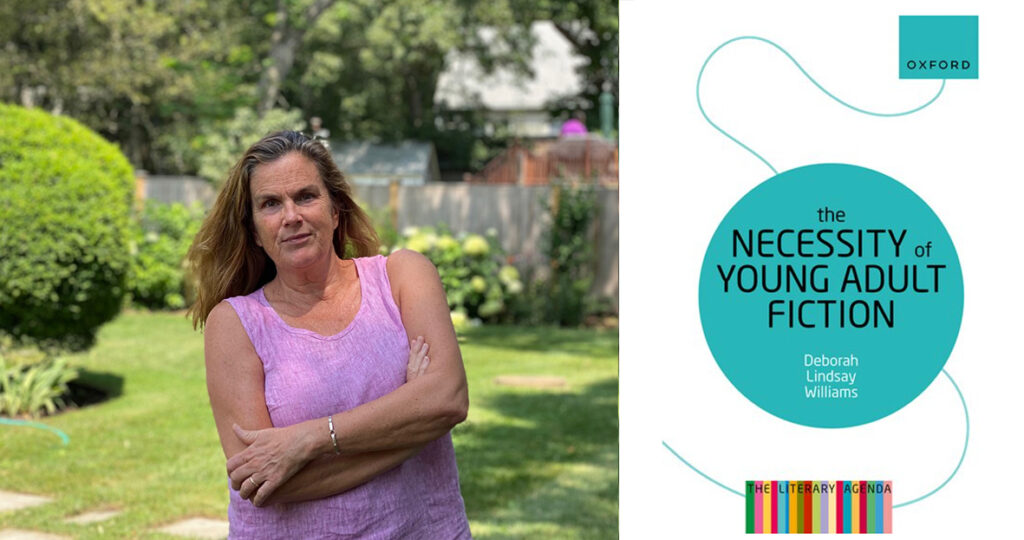 Deborah Williams '86 examines cultural importance of young adult literature
For Deborah Williams '86, young adult fiction is a powerful way to take the pulse on current cultural trends—and the challenges we face as a society. The alumna recently made the case for the importance of young adult fiction in her book The Necessity of Young Adult Fiction (Oxford University Press, 2023). The publication has received high marks from Kirkus Reviews and the School Library Journal. Michael Cart in Booklist described the book as "an intellectually stimulating examination of young adult literature." Williams, who majored in English and creative writing at Wheaton, credits the late professor of English Beverly Clark for helping inspire her passion for literature and her successful career as a New York University (NYU) professor. In an interview, she shares more about her work, the influence of her Wheaton education and her scholarship at NYU.
What inspired you to write The Necessity of Young Adult Fiction?
"The book starts with an anecdote about a colleague who was dismissive of 'kid's lit,' even though it's an increasingly important field within literary scholarship, and I think one impetus for my book was in response to his disdain—not that he would notice. More seriously, I'd just written a long chapter about U.S. children's literature for a big literary history project, The Oxford History of the Novel in English, Volume 8: American Fiction since 1940, and there was a lot more I wanted to say that didn't fit into that essay. Like many writing projects, this book emerged from a question: what does young adult fiction show us about the problems of our cultural moment? I kept seeing the same themes emerge in wildly different types of books and I wanted to explain why these themes were important, even to people who think that reading young adult fiction is somehow 'not serious.' The genre explores ideas about community and inclusion, about the importance of reckoning with the climate crisis, about doing away with xenophobia and nationalism—and about the importance of becoming good readers."
Why is contemporary young adult fiction so important to youth today? 
"I think that it's really important for young people to be able to read widely, which is why the book bannings happening all over the country are so frightening: reading is how we broaden our understanding of lives different from our own, how we learn to ask questions about the world around us. This is precisely what book banning wants to prevent: no questions, no challenges, no new ideas."
What impact did the late Professor Clark have on your work and career?
"When I was a student at Wheaton, Bev's class was one of the first encounters I had with the idea that the books I loved growing up could be 'serious' subjects of study. And pretty much everyone who studies children's literature owes a debt to her book Kiddie Lit: The Cultural Construction of Children's Literature in America, which truly revolutionized the entire field."
What courses and areas of research are you involved in as a clinical professor of liberal studies at NYU?
"In addition to my academic writing, I write non-academic essays and fiction. At the moment, I am teaching essay courses and first-year composition in liberal studies at NYU. I taught at NYU Abu Dhabi for 11 years [2011–2023], and while I was there, I taught creative nonfiction, as well as courses on children's literature, monsters and global women writers. One of the writing courses I taught this spring at NYU was called 'Frankensteins,' and was all about the ways in which humanity keeps inventing things that elude our control—and at the beginning of that course, ChatGPT was launched, a great illustration of what we were talking about. I'm also working on an academic book right now about global liberal arts education: what's the point, what does it offer us, where does it fail? And I'm using my scholarly knowledge about U.S. women writers [my first book, Not in Sisterhood, is about female authorship in the early 20th century] to write a novel based on the life of Edith Wharton."