Wheaton recognizes four alumni with awards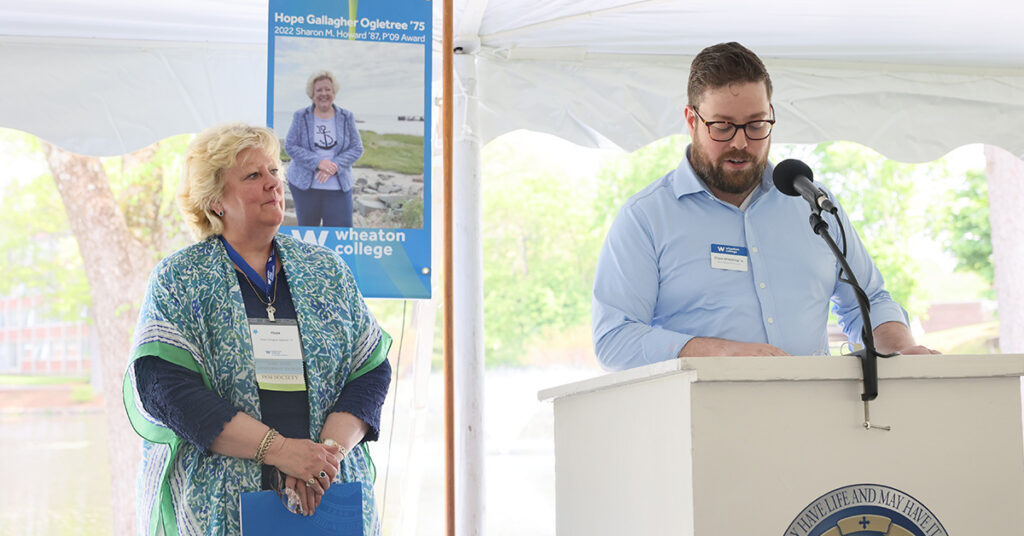 Winners are Alison Remy Crowther '70, Khadim Niang '15, Hope Gallagher Ogletree '75 and Oneda Horne '07
Wheaton College honored four alumni for their contributions to society as well as their steadfast support of the college during Commencement Reunion Weekend, which took place Friday, May 20 through Sunday, May 22.
On Saturday, May 21, at the traditional alumni celebration that follows Commencement, Wheaton recognized Alison Remy Crowther '70 and Khadim Niang '15 with Alumni Achievement Awards for their positive and meaningful impact on the world. Hope Gallagher Ogletree '75—who attended the event in person—and Oneda Horne '07 received the Sharon M. Howard '87, P'09 Outstanding Wheaton Service Award and the Heather J. Corbett '86 Fostering Wheaton Community Award, respectively, for their work as champions and advocates of the college.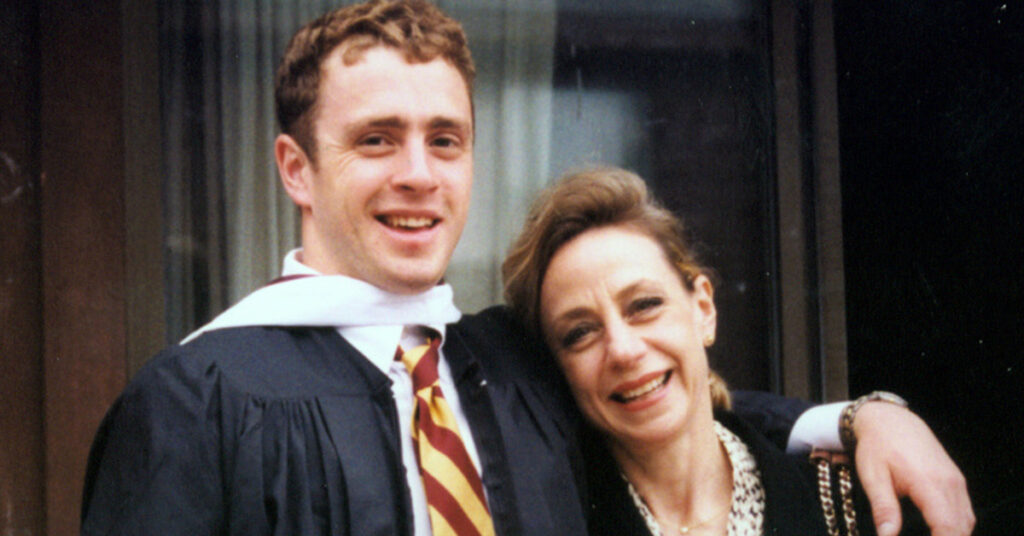 Alison Remy Crowther '70
Alumni Achievement Award winner Crowther was honored for her ability to find purpose amid tragedy and her dedication to building promising futures for young people.
After suffering the loss of her son, Welles, during the terrorist attack on the World Trade Center on Sept. 11, 2001, she devoted her life to sharing the story of his heroic actions on that day. Known as the man in the red bandana, Welles saved the lives of at least 18 people. Though he could have escaped to safety, he chose to stay at that chaotic scene to work with first responders to help others survive.
To honor Welles's memory, Crowther and her family established the Welles Remy Crowther Charitable Trust, which provides scholarships for students in service to their communities. The trust also generously supports nonprofits and educational institutions, including Wheaton.
"Alison has worked tirelessly to foster positive values in the world in honor of her son. Alison's efforts to promote a sense of duty and caring for others as inspired by her son are commendable and greatly contribute to society," said Chase Armstrong '14, Wheaton alumni board of directors member-at-large and chair of the Awards and Recognition Committee.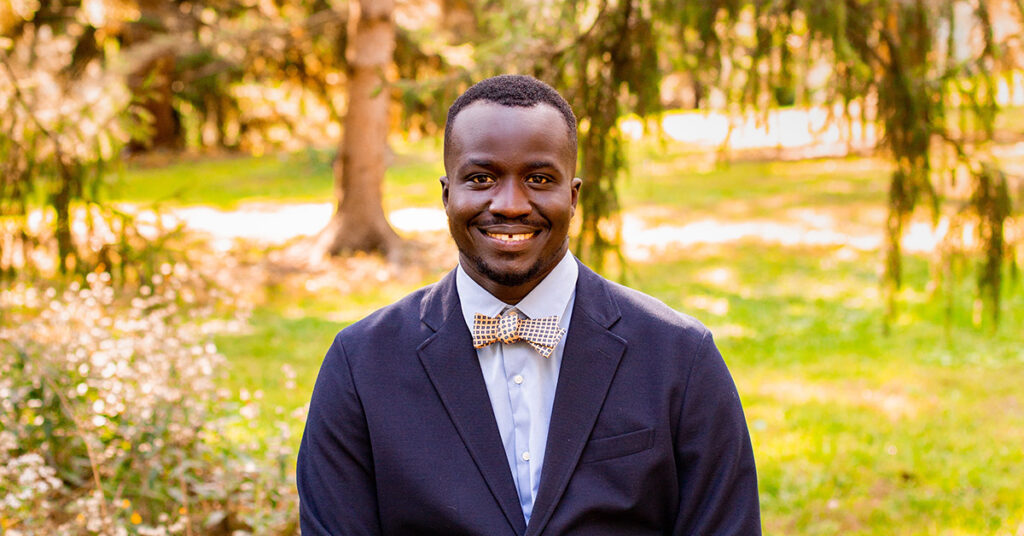 Khadim Niang '15
Niang was recognized for his efforts to amplify the voices of others, particularly immigrants and young people.
The alum, who moved to the U.S. from Senegal when he was 4 years old, had worked in numerous roles in support of others. In his current role as senior communities liaison for the Office of Comptroller in New York City, he connects African immigrants with vital services and advances gender equity work in local communities.
Niang also partnered with the organization African Communities Together to organize the City of Refuge campaign. He led its annual Refugee Day march and educated immigrants about U.S. policies impacting them. In other roles demonstrating his service mindset, Niang was a youth advocate and writing specialist at the Harlem Children's Zone. In this capacity, he supported high school students and helped them with college preparation and career planning.
"The Awards and Recognition Committee was greatly impressed with not only Khadim's professional achievements but also his volunteerism. He went to Turkey to aid Syrian families facing extremely difficult situations," Armstrong said.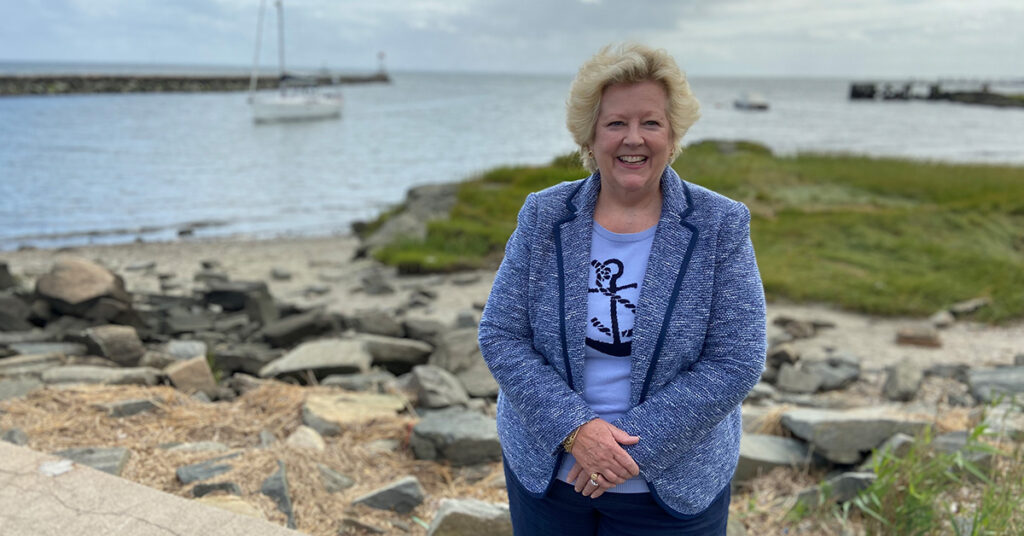 Hope Gallagher Ogletree '75
Hope Gallagher Ogletree '75 received the Sharon M. Howard '87, P'09 Outstanding Wheaton Service Award for making a significant and sustained contribution or service to Wheaton.
Ogletree has devoted her career to philanthropy and developing philanthropic leadership opportunities for women. She currently serves as the interim executive director of development at Fordham University's Gabelli School of Business and senior director of Fordham's Women's Philanthropy Initiative.
At Wheaton, she has shared her insight and expertise in the multiple volunteer roles she has held at the college. Since graduation, she has served in many roles, including 25 years as a class fund agent, five years as class president, three years as a member of the Alumni Board of Directors and 25th Reunion chair. She also served as her class's 45th Reunion chair. That year, her class received an award for having the most participation among Reunion classes.
"Hope's many contributions and ongoing service to Wheaton are more than worthy of recognition. Hope has volunteered for Wheaton too many times to list and her service is always extraordinary and positive. Through her continued efforts, Hope has made significant and sustained contributions to Wheaton and this award is well-deserved," Armstrong said.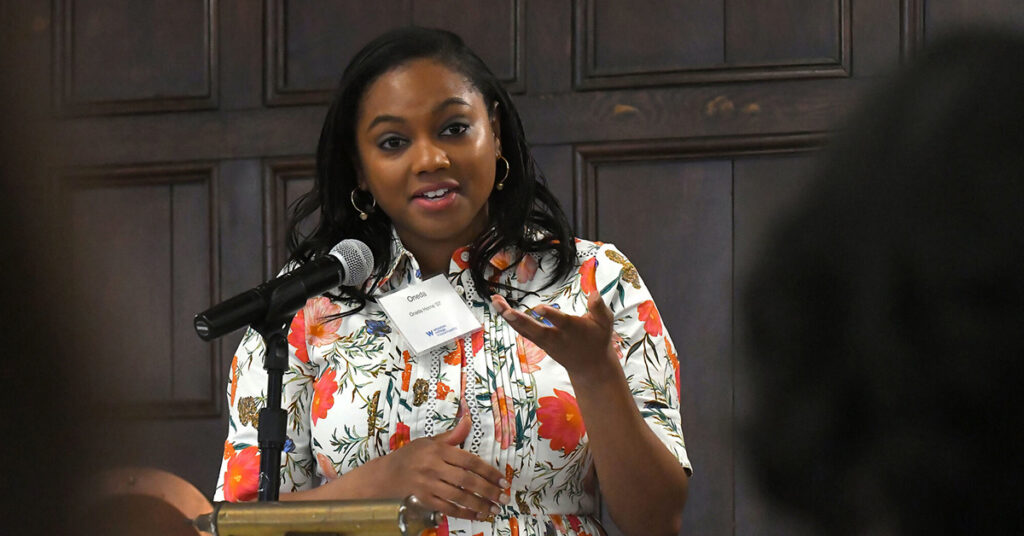 Oneda Horne '07
Horne was recognized with the Heather J. Corbett '86 Fostering Wheaton Community Award for her "unsung" contributions that have brought the Wheaton community together.
As an alumni leader, she served as the co-chair of Wheaton's 2018 Alumni of Color conference, "Reflection and Renewal: Remembering Our Past, Shaping Our Future: A Celebration of Our Alumni of Color." Her work on this event, along with the rest of the committee, set the groundwork and foundation for more meaningful events and discussions around engaging current students, faculty and alumni of color at Wheaton.
Through this endeavor, Horne brought her passion for helping students—particularly those first in their families to attend college—develop robust academic and social skills for postsecondary success. Her current role is executive director of the nonprofit Room to Grow, which provides comprehensive services for low-income families in Boston and New York City.
"Oneda's actions celebrated Wheaton alumni of color through the recognition of their accomplishments, facilitated meaningful and sincere discussions and created greater inclusivity among members of the Wheaton community. Oneda's efforts fostered deeper Wheaton-focused connections and have greatly improved Wheaton's community," Armstrong said.