Wheaton Commencement celebrates Class of 2023
Graduates encouraged to remember interconnectedness, use education to build bridges
Wheaton College celebrated its 188th Commencement on Saturday, May 20, 2023, honoring the Class of 2023 with a joyful gathering of alumni, friends, family, staff, faculty and trustees.
In the Dimple, surrounded by the beauty of the campus, Wheaton President Michaele Whelan encouraged the 357 graduates to remember that, as a society, we are interdependent and that each of us shares a collective responsibility to bridge differences.
View galleries of celebration.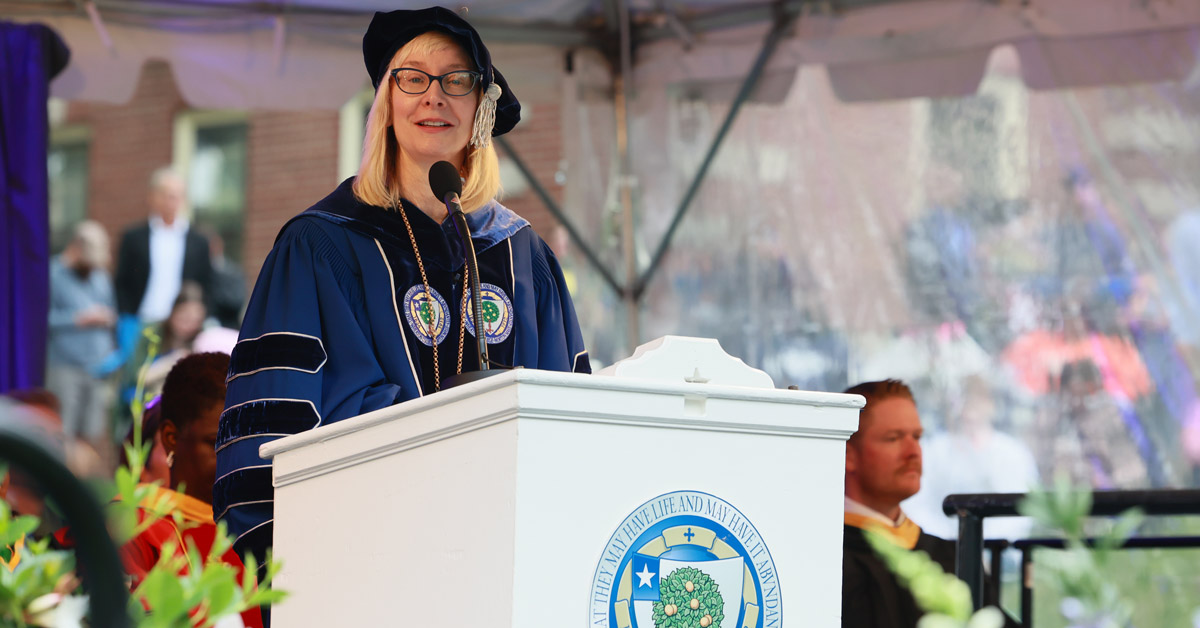 "As Wheaton graduates, you are uniquely well-equipped to build bridges. … You, the members of the Class of 2023, have restored and recreated Wheaton student traditions during a time of disruption," Whelan said, noting that they began in the fall of 2019, right before the COVID-19 pandemic. "You are already experienced in doing what is difficult, in mending and creating unity and community here at Wheaton in a time of great change. And, on the behalf of the college, we appreciate your commitment, your hard work, your care for each other and this college."
In addition to celebrating the graduates, Wheaton also presented honorary degrees to three whose work centers around building community and helping individuals thrive: architect Ann Beha, who founded a practice known internationally for preservation and adaptive reuse of historic buildings; psychiatrist and psychoanalyst Dr. Carlotta Gordon Miles '59, an internationally known speaker, writer and consultant in the area of psychological development of school-age children and adolescents; and Wheaton Trustee Emeritus Keith J. Peden, an advocate for higher education and the liberal arts, and a former Raytheon executive.
As they accepted their degrees, each offered their insights and wisdom to the graduates.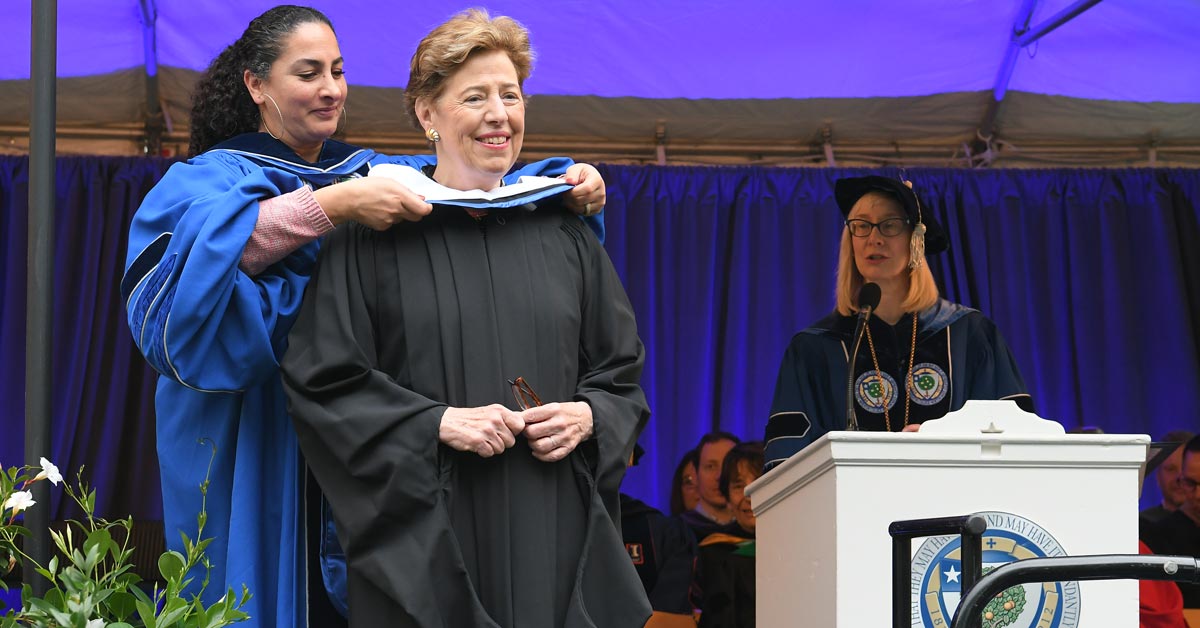 Beha encouraged them to be active participants and advocates in shaping their built world: "I see your participation and stewardship as a mandate and part of the privilege of your Wheaton experience. … You learned so much here—as I did at college and in grad school and through my travels and study—about beauty and place, New England, our nation, the world, the weather, the seasons, the scale and material of buildings, their limitations and their contributions. It's time to participate in that, to extend that and to use it. … As you graduate today, you're on the hook for the future. Your turn. Go for it."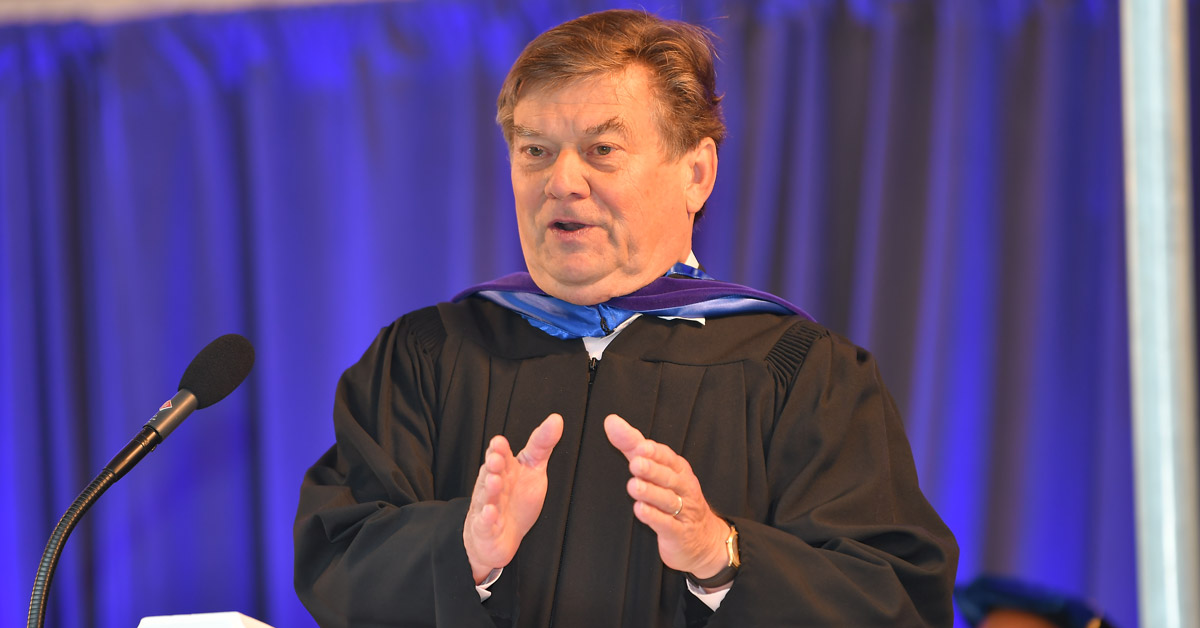 Peden stressed the wide-range of possibilities the Wheaton liberal arts education provides and encouraged the graduates to embrace lifelong learning: "With the degree you have earned today, you have the keys to living a successful life, being a vibrant participant in your communities. … The rest of your life will be rich with experiences, but these experiences don't turn into learning unless you reflect on them."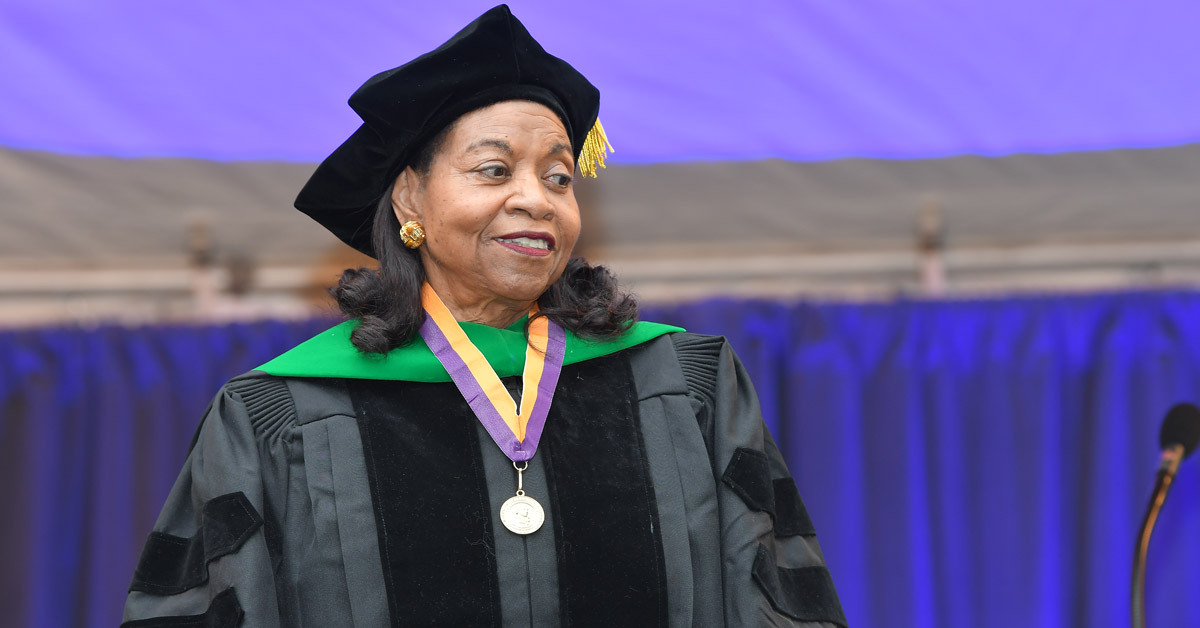 Dr. Miles acknowledged the professors who contributed to her success and noted the specialness of Wheaton as a place "ahead of its time in welcoming and developing the scientific mind of a young Black woman who went on to graduate 64 years ago and pursue a career in medicine."
She also offered what she described as a psychological directive: "As you embark on your journey through life and define your goals, be sure to look 'inside' before you look 'outside.' That is, examine yourself and your goals and desires as you progress. Do not let others define you or try to tell you what you can and cannot be or do."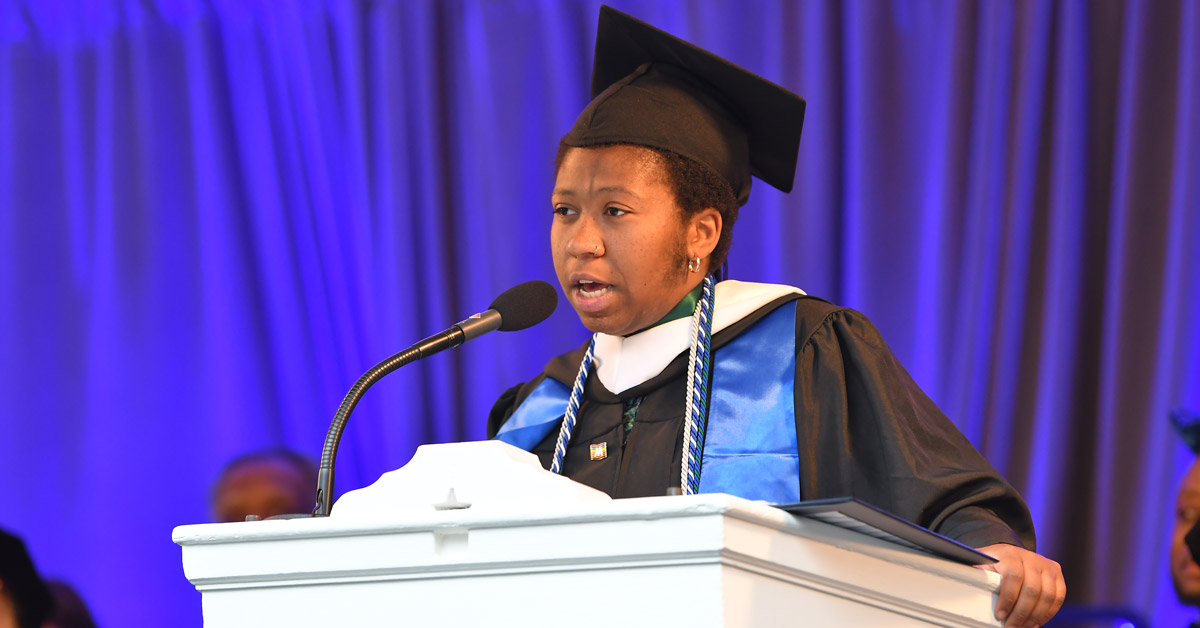 In her remarks, Class of 2023 Chair Calynn Watson-Fields expressed heartfelt hopes for her classmates: "I hope we each find something that makes us happy and feel loved and cherished. I hope we all meet our goals," she said. "Continue to follow your dreams. The most important thing in this life is doing what makes you happy."