Wheaton College names Emerson Provost Michaele Whelan as its ninth president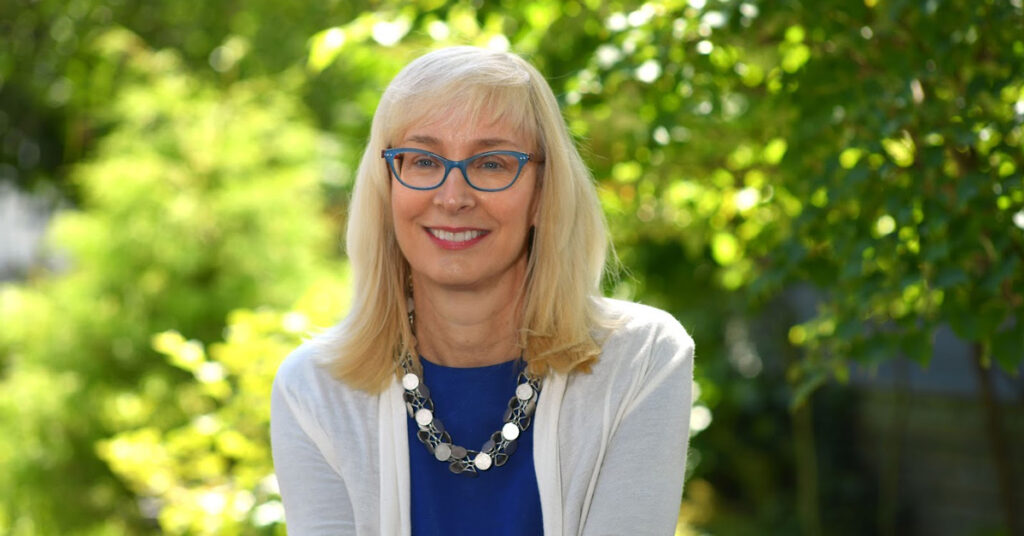 Whelan brings depth of experience as higher education leader and scholar.
Michaele Whelan, an experienced and energetic leader and scholar who currently serves as Provost and Vice President for Academic Affairs at Emerson College, will be Wheaton College's ninth president. Wheaton's Board of Trustees voted unanimously to appoint Whelan to the post following an intensive, eight-month national search. She will succeed Dennis M. Hanno, president since 2014, and will take office on January 1, 2022.
"I'm deeply honored to be chosen to lead Wheaton as its ninth president. The college's distinctive combination of rigorous liberal arts and experiential learning in an innovative, student-centered environment is inspiring," Whelan said. "Wheaton is renowned for its high-quality academics and immersive education, and I am thrilled to have the opportunity to build on its past successes and contribute to its bright future."
Whelan has been a champion for increasing academic and inclusive excellence and equity at Emerson since her appointment as provost in 2013. She is credited with encouraging a culture of collaborative pedagogy, fostering innovation in teaching, supporting research and creative work, deepening connections of the liberal arts with the professions, and increasing global capacity.
"Among an impressive and highly qualified group of candidates from across the country, Michaele Whelan stood out as particularly well suited to Wheaton at this moment. She is a proven leader with an outstanding track record of innovation and collaboration," said Janet Lindholm Lebovitz '72, chair of the Wheaton College Board of Trustees and chair of the Presidential Search Committee. "Wheaton's hallmark is its liberal arts education that combines rigorous academics with experiential learning, student-centered programs, and innovative pedagogy within a highly collaborative community. Michaele is uniquely well equipped to lead the college in building on those strengths."
Throughout her career as an academic administrator, Whelan has demonstrated the ability to collaboratively develop programs that address evolving curricular and student needs while strategically advancing the institution. Most recently, she played a critical role in advancing the new Marlboro Institute for Liberal Arts and Interdisciplinary Studies—a result of Emerson's alliance with Marlboro College—thereby enhancing liberal arts offerings at Emerson and contributing to Emerson's financial strength. She also oversaw development of a portfolio of global programs offered in partnership with institutions in Australia, China, France, Spain and Switzerland.
"Michaele Whelan is among the most brilliant academic leaders I have known in my more than three decades in higher education," said former Emerson College President M. Lee Pelton. "She is smart, quick thinking and astute. She is a learner by temperament—a strategic leader who knows how to get things done. Her approach to leadership involves the kind of collaboration, careful listening, creative thinking and sympathetic imagination that engenders empathetic partnerships with trustees, faculty and staff, students and alumni/ae. She was a critical partner in the transformation of Emerson into a global hub for liberal learning and its professional programs. I can't imagine a better choice than Michaele to lead Wheaton during these challenging times in higher education."
Prior to joining Emerson, Whelan worked with school deans, faculty, students, staff and trustees to shape an academic vision and academic priorities for Brandeis University and Tufts University. During her tenure at Brandeis, where she served as Vice Provost for Academic Affairs, Whelan played a leadership role in launching and managing academic initiatives and accreditation, creating programs in graduate professional studies, working with colleagues on diversity, and fundraising with the Brandeis National Committee. At Tufts she served as Associate Dean of Academic Planning and Innovation in the Schools of Arts, Sciences, and Engineering. She also served as Assistant Director of Undergraduate Studies in the Department of English and American Literature at Harvard.
Presidential Search Committee member Shaya Gregory Poku, associate vice president for Institutional Equity and Belonging, said Whelan is the "right person at the right time" to lead Wheaton. "Michaele Whelan clearly understands what makes Wheaton stand out, and she has the ability to catalyze strategic growth in ways that both tap into and elevate our greatness. Most importantly Michaele understands community—and how people are integral to everything we have done and everything we will do," Poku said.
Professor of Economics Brenda Wyss, who served as a member of the search committee, said, "Michaele Whelan promotes and lives out values widely shared in Wheaton's community. Dr. Whelan is committed to asking questions, to empathetic listening, and to openness; she emphasizes collaboration, community and compassion. Michaele Whelan also speaks forcefully about the importance of investing in people. She recognizes that staff and faculty must be valued and supported in order to inspire and harness our energies for change."
In addition to administrative leadership, Whelan has been an active teacher and scholar.  Her area of expertise is modern and postmodern American literature with a focus on gendered narratology. She has taught at The Pennsylvania State University, Harvard University, Tufts University and Brandeis University, receiving teaching awards from Harvard and Penn State.
"I am extremely excited that Dr. Michaele Whelan will be the next president of Wheaton. The consideration she gave to the student body, and the whole institution, was great to see," said Victor Trepanier '22, a member of the search committee. "I appreciated her making extra time just to address my and my search committee colleague Sarah Simkevich's questions about her support for and work with students. I appreciated her asking questions of us and showing a very genuine desire to know more about the students at Wheaton."
Alumnus Ryan Letada '08 echoed his colleagues on the search committee in praising Whelan's ability to lead change. "Michaele Whelan will help Wheaton traverse a bold path guided by tradition and transformation," he said. "She is deeply committed to amplifying our rich traditions anchored in social justice, community and academic excellence."
The author of Travel Implies Destination (Aracne Publishers, 2010) and Navigating the Minefield: Hawkes's Narratives of Perversion Theory (Peter Lang Publishers, 1998), Whelan has received numerous awards, fellowships and honors, including a Woodrow Wilson Foundation Grant for Mellon Fellowships in the Humanities. She holds a B.A. (Summa Cum Laude) in English and American Literature from Cornell University and a Ph.D. in English and American Literature from Harvard University. She is a member of the academic honor societies Phi Beta Kappa and Phi Kappa Phi.
Whelan is a leader beyond campus, too. She currently serves on the Executive Committee of the New England Commission on Higher Education, the region's institutional accreditor for colleges and universities. She also has been a frequent contributor to and participant in educational conferences and leadership groups, including the Board of Directors for the Association of Chief Academic Officers (2016‒19); the ProArts Consortium; the bi-annual Colonial Group meetings of the provosts of 13 research universities, which she coordinated when she was at Brandeis (2007‒2012); the ACE Commission on Internationalization and Global Engagement (2014‒2017); the ACE Network of Women Leaders in Higher Education (2002‒2012); the Schusterman Center for Israel Studies Summer Institute (2008); New England Resource Center for Higher Education Academic Affairs Think Tank (2007‒2008); and the Aspen Institute.
The search for Wheaton's ninth president began following President Hanno's announcement that he would step down at the close of 2021. The 17-member Presidential Search Committee—with members drawn from faculty, staff, students, alumni and the Board of Trustees—began its work by consulting the Wheaton community. Between late February and mid-March, the committee held more than 20 constituent group "listening sessions" and conducted a community-wide survey to gather perspectives on Wheaton's current strengths, future aspirations and the essential qualifications for the college's next leader. The insights and input gathered from the listening sessions and survey informed the search effort.