Wheaton alumna wins on 'Jeopardy'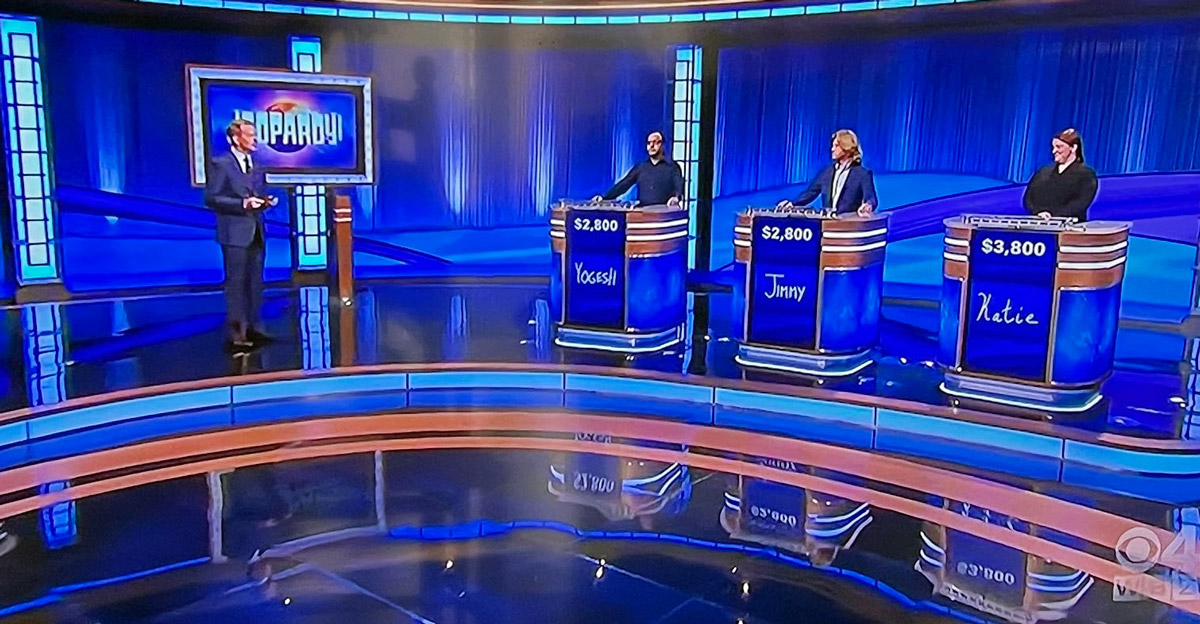 Katie Palumbo '13 had the right answers and strategy during popular TV game show appearance
In the familiar parlance of the TV game show "Jeopardy," under the category Wheaton College graduates:
She is a Class of 2013 psychology major who recently outsmarted and maneuvered her competitors to win $23,100 and the label "champion."
The correct response: Who is Katie Palumbo?
That's right, Palumbo competed on "Jeopardy" on Monday, January 16, and won first place and a chance to return the following day. She walked away a champion with a one-day total of $23,100.
Palumbo, a museum membership specialist at Mystic Seaport in Connecticut, defeated a blogger and podcaster who was the previous three-day champion, and a teacher.
Tapinto.net wrote about her appearance on the show in the article "Amawalk Resident Hits Prime Time on Jeopardy," as did The Essex Daily Voice in "Wheaton College Grad Wins On Jeopardy! Will Compete Again Against Cambridge Woman."
The Essex Daily Voice writer noted the fact that none of the players provided the correct response during Final Jeopardy, but her strategy secured a win for her: "Her low wager on it kept her in a winning position and she ended the episode as champion."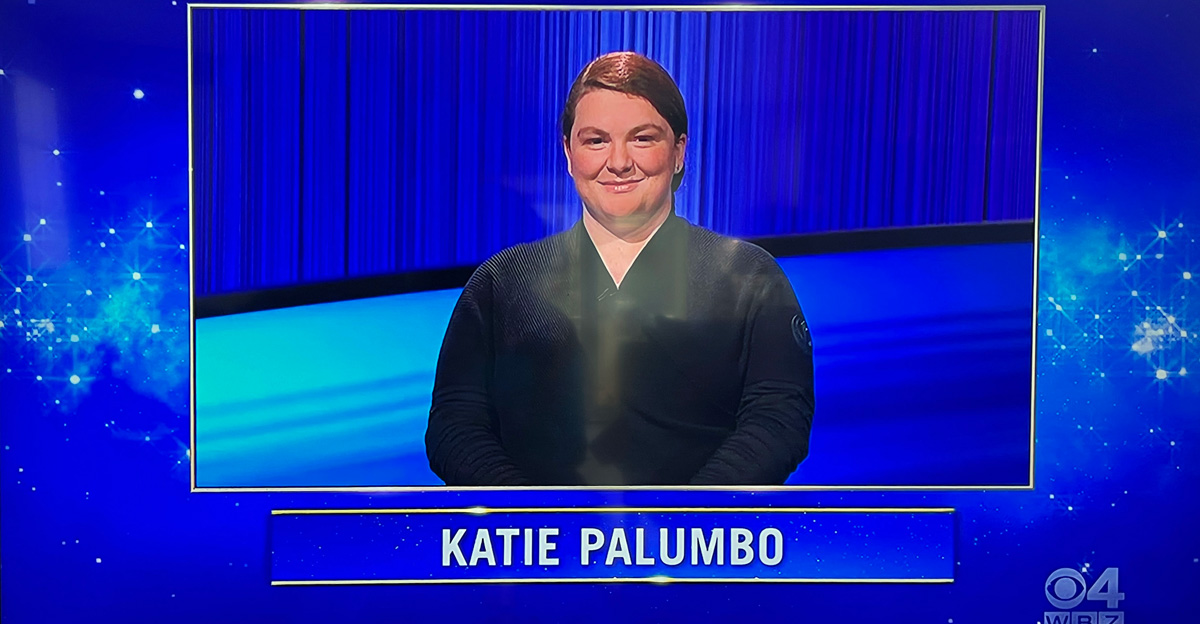 During Final Jeopardy, Palumbo kept a poker face as the camera zoomed in after the two other contestants and she missed getting the question right. Once her wager was revealed, a broad smile beamed across her face as she breathed sighs of relief.
"The small wager does it! You're still the 'Jeopardy' champion, Katie!" host Ken Jennings proclaimed. "You look as surprised as anyone."
As champion, she returned a second day to compete, but ended up in second place.
After all of the excitement, Wheaton magazine editor Sandy Coleman contacted Palumbo to ask a few questions about how she ended up on "Jeopardy."
Palumbo is a long-time fan of the show.
"My family watches 'Jeopardy' every night, and my mom suggested that I take the online test because I do tend to know a lot of the answers," Palumbo said. "After passing that, there were another three rounds of auditions over Zoom before I got the call that I was selected. They get thousands of applicants and can only pick about 500 per season, so they do a lot of random selections out of people who pass each stage."
She was nervous leading up to the filming day, but the producers did a great job explaining what to expect, she said.
"On the actual day I was anxious in the morning, but once we got started it was so busy that there wasn't really an opportunity to be stressed. I also got picked to tape the first show in the morning, and I think that was good, so that the anticipation wasn't building all day," Palumbo said.
"The main 'secret to success' is watching old episodes of 'Jeopardy' and getting used to the structure of the questions and how they phrase hints. They also do repeat facts sometimes, so old games can be a good review. I also read sets of previous 'Jeopardy' questions for the same reason," she said.
When the show aired, Palumbo watched the episode with her family while texting with friends and coworkers. Afterward a lot of people reached out to congratulate her.