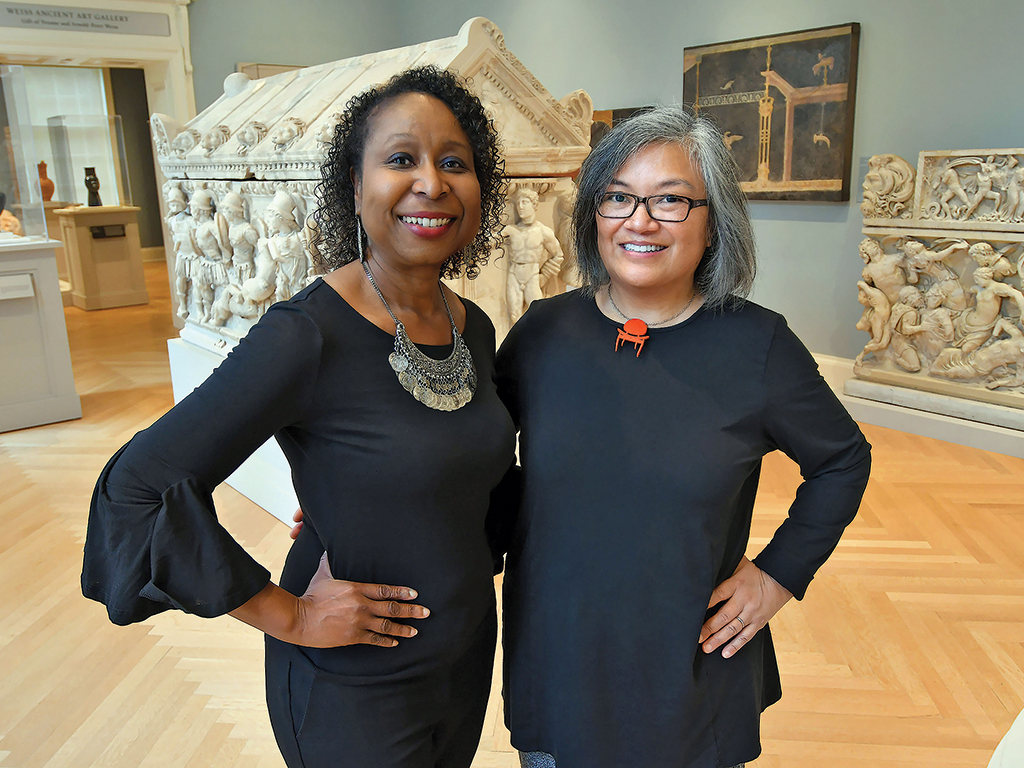 "I'm just doing everyday work as a curator here at the RISD Museum—nothing particularly newsworthy at the moment."
That's the email response I got when I contacted Gina Borromeo '84, curator of ancient art at the Rhode Island School of Design Museum, to inquire about writing a magazine profile on her. And, then, this: "Recently I worked on putting our mummy, Nesmin, back in his coffin."
Hello! Mummy, what?! Newsworthy!
So, if there was one thing we figured out about Borromeo, even before we met her in person, is that she is modest. We learned a lot more when we visited her at the museum, got a tour of some of her favorite things and listened with admiration as this collector and teller of stories talked about her role as a curator who is continually learning.
"I'm a caretaker," she said. "I'm just trying to take care of these objects as best I can, do no damage, do no wrong and then hope that someone in the future will take good care of them, because this is an exhaustible resource. We don't have these objects forever. Let's learn what we can about them and know as well that we're only partially understanding them."
Read Borromeo's profile on Page 28. We also feature Alex Bandazian '09, a senior industrial engineer, who is working on a more efficient electric vehicle (Page 18).
And speaking of conservation, our cover story focuses on sustainability and the college's contribution to efforts that require the participation of all of us. The latest example is the newly built Pine Hall, but there are plenty of other examples of how Wheaton is seeking to reduce its carbon footprint.
Enjoy.