Two graduates will spend their first year after Wheaton traveling around the world studying the preservation of sacred objects and how grassroots efforts are improving public health in underdeveloped countries.
Lindsay Koso '15 and Nana Asare '15 each won a Thomas J. Watson Fellowship, a $28,000 award that enables graduating college seniors to pursue a self-designed global research project. They join more than a dozen Wheaton students who have received the prestigious award in the past 30 years.
Seeking out the sacred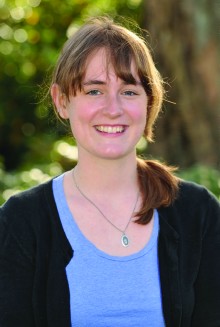 Koso, of Lexington, Mass., a double major in art history and Latin, will be traveling to Spain, Japan, Turkey and India during her Watson year.
"My expedition will be full of conversations with worshippers, conservators and lay people alike. With their help, I will better understand how sacred objects influence the way people worship. I will discover how sacred objects are accessible to everyday people and how objects affect people's spiritual journey," Koso wrote in her Watson proposal.
In Spain, she will investigate legendary sacred objects such as the Holy Grail; in Japan, she will meet with conservators at the Kyoto National Museum and attend an annual festival featuring enormous shrine-shaped floats. She will make several stops in Istanbul, Turkey, including a return to the Hagia Sophia, a building that first captured her interest on a family trip in 2007. In India, she will visit the National Museum in New Delhi and the Global Vipassana Pagoda, which houses the Buddha's bone relics.
Since 2012, Koso has worked with the Wheaton College Permanent Collection, cleaning and repairing objects. She is interested in a career in art conservation.
A Watson recipient herself, Lisa Gavigan '83 helps Wheaton students prepare their Watson applications in her role as director of career services in the college's Filene Center. In her nomination of Koso, Gavigan wrote that the senior embodies many of the Watson criteria, especially in her ability to take initiative and to be self-directed.
The needs of the many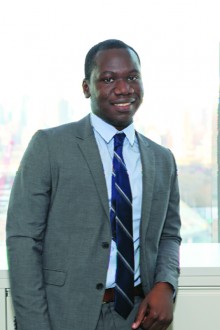 An American raised in the village of Obomeng in Ghana, Asare is interested in exploring how communities around the world exhibit the Ubuntu philosophy of "I am, because we are," addressing the public health needs of people as a whole instead of as individuals. A Brooklyn resident, the senior anthropology major will travel to Peru, Rwanda, Ethiopia, Nepal and Thailand during his Watson year.
"A year abroad as a Watson Fellow will allow me to understand different iterations of the interconnectedness between the Ubuntu philosophy and grassroots health initiatives," Asare wrote in his Watson application. "My journey will be more than connecting with individuals who are making a difference. I will learn the values, strategies and intuitions that inspire people to help those facing precarious health conditions. As an individual interested in social justice, this experience is vital to my life objective of giving back to my own community."
In Peru, Asare will work with groups supporting indigenous communities in the Andes mountains, an area with the highest rate of waterborne diseases and maternal deaths in Latin America. In Rwanda, he will meet with intermediaries for health care-deprived communities to find out what motivates these people to put themselves and their families at risk of political repercussions in order to help others. In northern Thailand, where the doctor-to-patient ratio is about one to 13,500, Asare will volunteer with health and development workers in the Warm Heart Worldwide foundation.
Gavigan wrote in her nomination: "Nana Asare longs to be in the company of those who help others. The Watson is the perfect vehicle for him to connect with like-minded people while discovering what he has to offer."