Video editing internship offers chance to get creative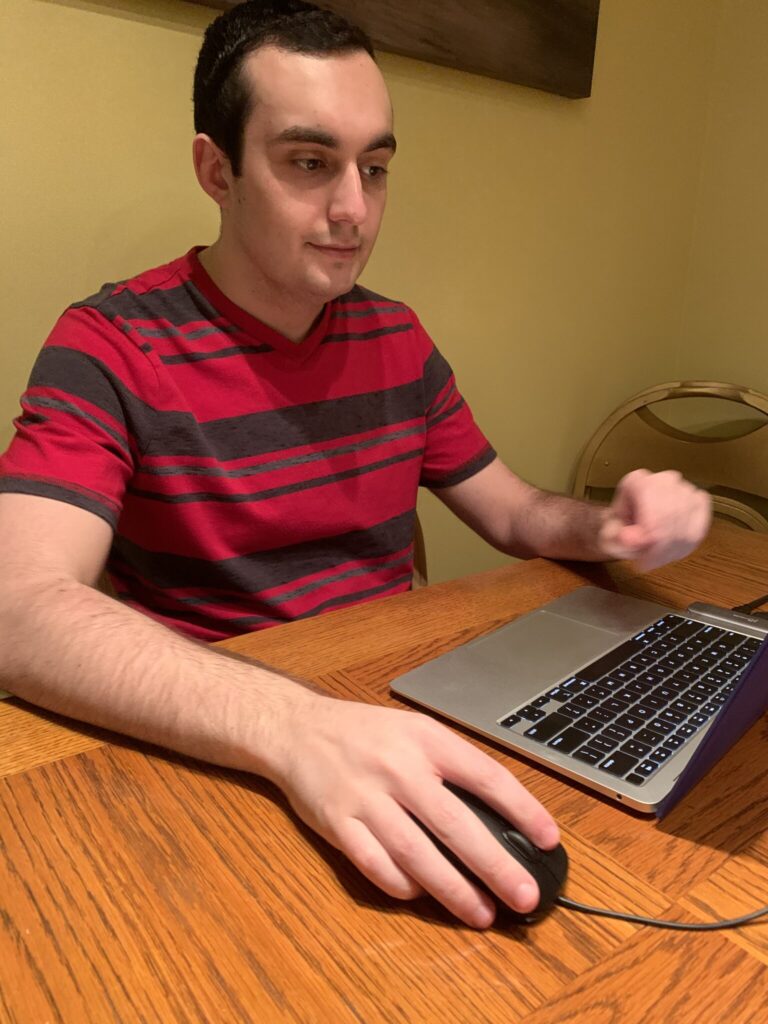 Kalum Alldredge '21 immersed himself in video scripting and editing during his virtual internship at Project Chimps—a nonprofit based in Georgia that provides lifelong care for former research chimpanzees in the Blue Ridge Mountains.
"I was eager to find an internship that would allow me to display and further hone some of the editing and writing skills that I have developed through my years at Wheaton. When I came across the opportunity to be a remote video editor for Project Chimps, I viewed this as an internship that would allow me to do both of these things for a nonprofit that I respect," said Alldredge, who is double majoring in English and film and new media studies.
In his role, Alldredge was responsible for scripting and editing multiple videos, including three promotional videos for donation solicitation, one educational video on enrichment, three compilation videos and two free choice videos where he had free reign to pick the topic and theme. To accomplish this, he used the nonprofit's library of videos and worked with employees at Project Chimps to film additional content.
"My favorite moment on the job was definitely receiving positive feedback from the board of directors at Project Chimps on one of my free choice videos. I took a bit of a risk by opting to make a retro '80s style promotional video, but it was met with widespread approval," he said.
Alldredge said his biggest challenge was not being able to film his own content of the chimpanzees to fit into the narratives that he wanted to tell. However, he circumvented that by scripting short interviews with Project Chimps employees that were filmed onsite.
"I intentionally scripted these interviews to focus on video content that was available to me through the library, and I believe that I ultimately created successful narratives that flowed well despite the difficulties that being remote caused," he said.
Alldredge said the experience supported his long-term career goals.
"As someone who aspires to work in the creative industries, I believe that this experience will help me greatly in the future as it was a nice introduction to making creative content for a company or organization," he said.