Vice president's team selects Judith Garcia '13 for advisory group
City councilor among leaders offering insights on Honduras to deepen relationships
For the past six years, Judith García '13 has helped residents navigate challenges and solve problems as a city councilor in Chelsea, Mass. Now, her expertise as an elected official in a city that has one of the state's largest Honduran immigrant populations is coming in handy on an international level.
García, who designed her own independent major in urban studies while at Wheaton College, was selected "to be among 10 other national Honduran-American leaders to share ideas and priorities in preparation for Vice President Kamala Harris's visit to Honduras [in January 2022]," according to a February news article in the Chelsea Record newspaper.
The newspaper wrote about García's selection in the story "Councilor Judith García Tapped by the Office of Vice President Kamala Harris to Deepen Bilateral Relations With Honduras."
Vice President Harris's national security team selected García to help advise the agenda ahead of the trip for the inauguration of Honduran President Xiomara Castro.
The advisory meetings with Vice President Harris's team have been virtual so far and the conversations are ongoing, said García, who currently is running for state representative in the newly created 11th Suffolk District.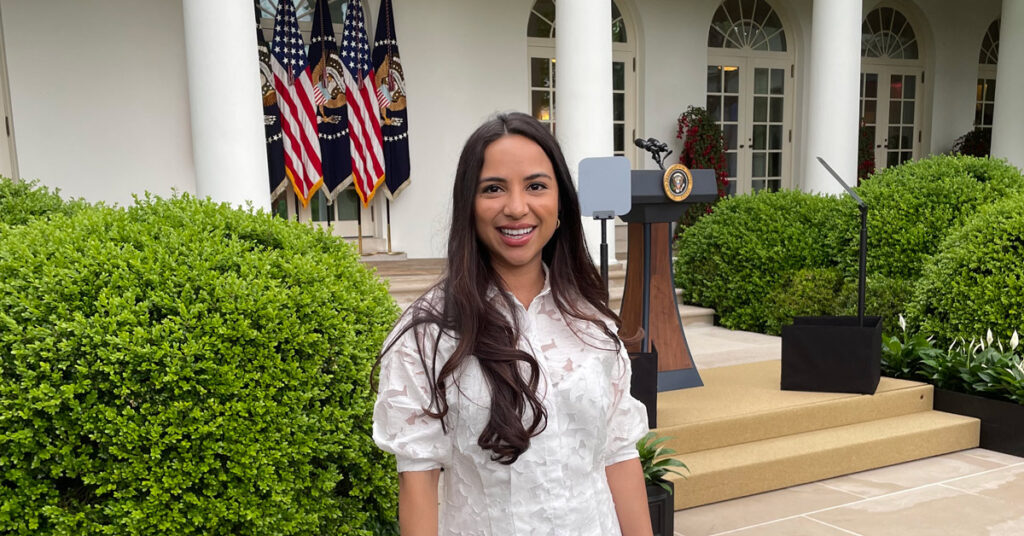 She expressed her great appreciation for being selected. "I am honored to be a part of this important bilateral conversation by joining forces with the administration of Vice President Harris and other United States Honduran leaders. As a councilor in one of the states that is home to thousands of Hondurans, it is important to address the needs of the Hondurans who reside here," she told the news writer.
García was born and raised in Chelsea, Mass., but her Honduran roots run deep and ground her in her work serving constituents.
"My mother arrived here 33 years ago from Honduras with next to nothing. She brought me up as a single mom, working shifts at a local factory to provide for us—a factory she still works in to this day, as an essential worker," said Councilor García. "I am who I am today because of her and because of the community that welcomed us and gave us a place to truly belong."
García has recently worked with community leaders, activists and the local organization Hondureños Unidos de Massachusetts to advocate successfully for the establishment of the first Consulate of Honduras located in Chelsea.
"Through the collective voices of Hondureños Unidos of Massachusetts and the advocacy of our city manager and myself, we managed to convince the government to approve funding for the creation of this new consulate. We are proud to say that not only did we address a vital need for Hondurans of Massachusetts and New England but we also fostered a relationship with the consulate to ensure they became invested in local cultural efforts and in humanitarian causes."
Most recently, she also visited the White House. For Cinco de Mayo, President Joe Biden invited García and a small cohort of influential Latino politicians and activists, including the First Lady of Mexico, to a reception at the White House.