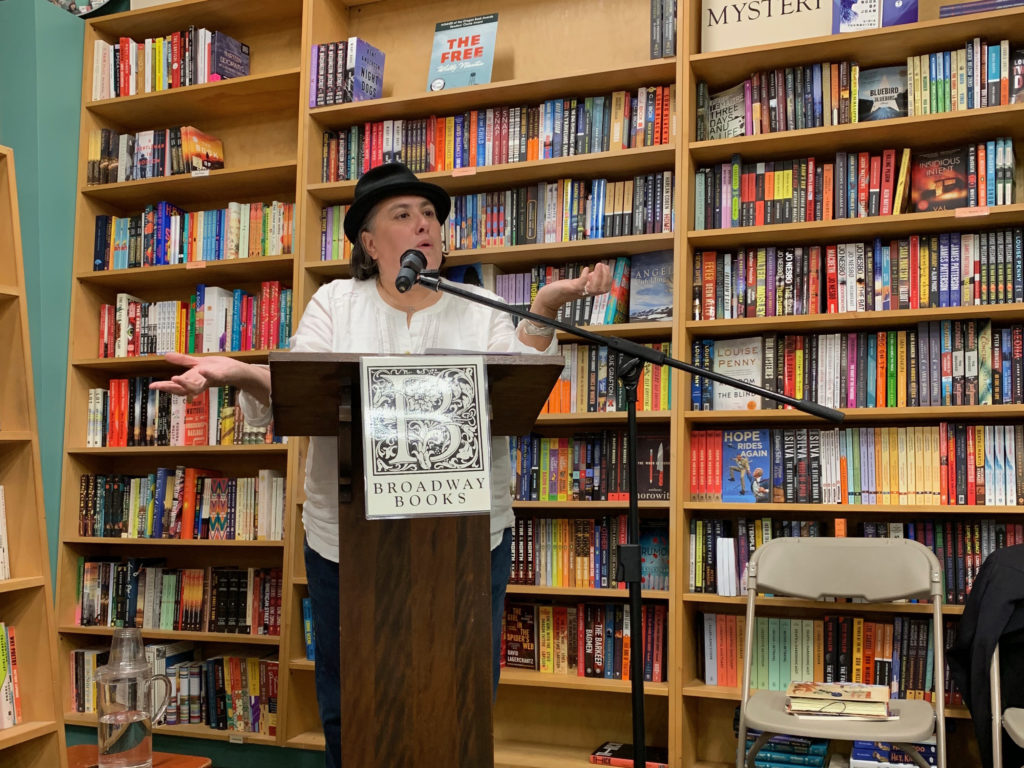 Sandra "Sandy" Yannone '86 to read published poems on campus
In her poetry book Boats for Women (2019, Salmon Poetry), Sandra "Sandy" Yannone '86 weaves together the past and present, exploring her personal fascination with historical events and figures like the 1912 sinking of the RMS Titanic and Bess Houdini, as well examining sexual identity and romantic relationships between women.
On Thursday, October 24, the alumna will return to Wheaton to share her poems as a guest in Associate Professor of English Deyonne Bryant's creative writing course. She also is slated to publicly speak at 12:30 p.m. in the Woolley Room in Mary Lyon Hall as part of Wheaton's Evelyn Danzig Haas '39 Visiting Artists Program.
"I credit Wheaton with starting me well on this path to publication, so I am thrilled to visit campus to share my new book with the community," said Yannone, an English writing and literature major who currently serves as the faculty director of the Writing Center at The Evergreen State College in Olympia, Wash. "The reception from my classmates has been quite sweet, and I remain grateful to everyone who is helping my book on its journey."
In its totality, Boats for Women explores the four interconnected themes of silence, disaster, desire and hope, Yannone said.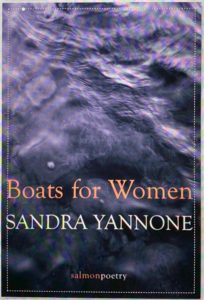 "When writing the poems that would become the book, I was seeking a way to articulate how one survives disaster," she explained. "The poet, essayist and cultural critic Audre Lorde proclaimed, 'Your silence will not protect you' at the same time as folks in the gay liberation movement were encouraging people to come out of the closet. I saw silencing one's self as a route to personal disaster."
Yannone, who has had a fascination with disasters since she was a child, first developed an interest in the RMS Titanic when she stumbled across the book Titanic: Triumph and Tragedy by Charles A. Haas and John P. Eaton at a local bookstore.
"Everything emerged from reading that book. I began drafting the poems, and kept reading book after book about the Titanic," she said. Over the years, her writing inspired travel to sites associated with the ship in Southampton, U.K.; Cobh, Ireland; Halifax, Nova Scotia; and New York, on a cruise commemorating the 100th anniversary of the RMS Titanic's maiden voyage.
Many of the poems in Boats for Women were part of Yannone's creative dissertation at the University of Nebraska-Lincoln, where she received her Ph.D. in English in 1998, and writing she composed for her master's degree in creative writing, which she received in 1991 from Emerson College in Boston.
"The book is a personal triumph for me. In the years I waited for Boats for Women to surface, I experienced the poems deepen with age, become much more multi-dimensional, prismatic in meaning. I learned about my own resiliency in bringing these poems, stories and histories into book form after years of doubt and dormancy. I learned that as our stories endure revision, so too does our capacity to heal our lives abundantly," Yannone said.
Her writings have appeared in journals including Ploughshares, Prairie Schooner, The Stony Thursday Book, Glass: A Poetry Journal, Women's Review of Books, The Gay and Lesbian Review (Worldwide), CALYX and Seattle Review. Her work has received the Academy of American Poets Prize and an AWP Intro Award from the Association of Writers and Writing Programs.