Matthew Clarke '03 serves as COO for promising startup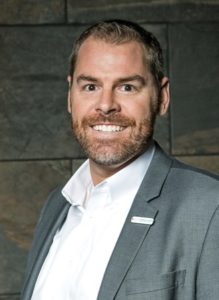 Since graduating from Wheaton with a double major in economics and philosophy, Matthew "Preston" Clarke '03 has helped businesses achieve success as an investment banking professional.
He has advised on leadership, operations and growth strategy to executives in all types of industries—from health care technology and construction to exotic cars and media.
But this past summer, he was ready for a change. "I really enjoyed seeing a variety of business challenges, but it was honestly a bit lonely and I missed being part of a team working toward a common goal," he said.
So he joined ZipSit, a company that has developed an app that helps parents or guardians secure a reliable baby-sitter. The mobile app connects users to a management system that helps them communicate, schedule and transact with a trusted network of sitters.
"I don't have kids, but it wasn't difficult for me to see the opportunity in the market," Clarke said. "I liked ZipSit's mission of simplifying lives, and how they used parents' social graphs to connect families with sitters within their social circles."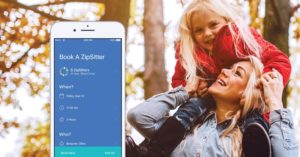 Clarke met the founders of ZipSit several years ago, and developed a friendship with them during a business deal. When they offered him a position at ZipSit, he jumped at the opportunity.
"What I really enjoy about the team at ZipSit is that egos are left at the door. They have created a collaborative environment where everyone's opinion is valued regardless of position," he said.
It is no surprise that such an environment would be appealing, given Clarke's appreciation for the small class size and close-knit community at Wheaton, where philosophy immediately grabbed his attention freshman year.
"[Associate] Professor Stephen Mathis's classes were engaging and I was really drawn in by the way different philosophers approached problem solving," he said.
Mathis recalls Clarke as inquisitive and open-minded. "His desire to learn always reflected an appreciation of what he did not know, which according to Socrates, is a particularly philosophical sort of wisdom. He was also a very polite and respectful young man," he said.
Clarke describes himself as an operational leader who focuses on strategy, growth and data-driven decision-making. The ability to bridge different perspectives together to analyze situations is a skill he considers most valuable to his current role.
"I strongly believe that the best solutions come from teams who listen and value each person's input, that type of company culture is driven from the top and I try my best to reinforce that," he said.