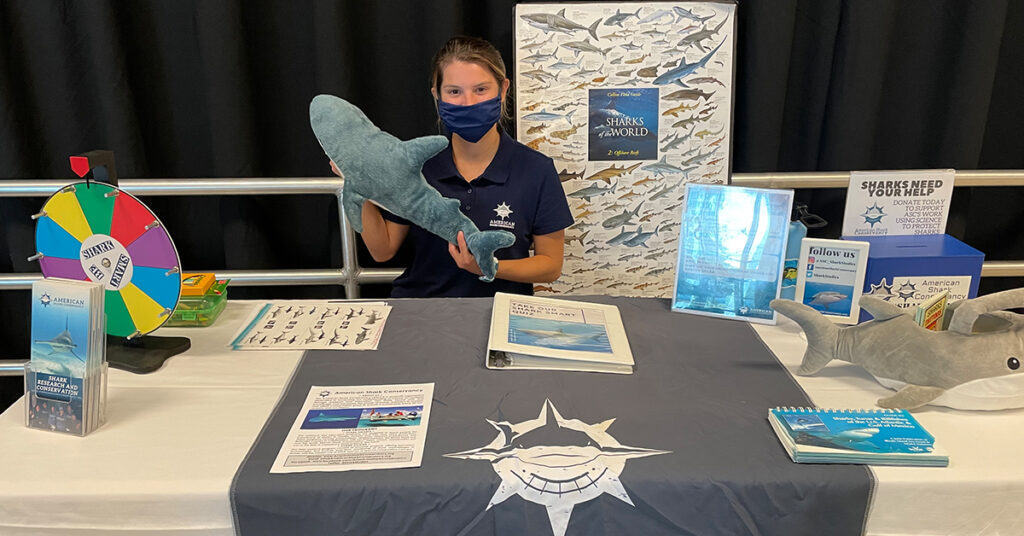 Conservancy internship prepares senior for career in marine science
With a strong interest in fisheries management and the impact of science on policy and conservation efforts, Ashley Wechsler '22 chose to spend her summer interning at the American Shark Conservancy. The Florida nonprofit runs several projects that directly inform the public and policymakers on how to better understand and protect sharks.
Wechsler helped lead a research study of the marine megafauna in an urbanized beach park.
"I was quantifying the relative abundance and behavior of the blacktip sharks [Carcharhinus Limbatus] present in the area. Some of my tasks included flying the drone, putting out remote underwater video systems in the water, analyzing the footage and creating data sheets with a species identification list," said Wechsler, who is majoring in biology with minors in animal behavior and environmental studies.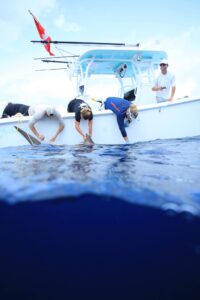 She also assisted with outreach events, helped a Ph.D. student tag silky sharks, and worked on a Florida shark survey in which the American Shark Conservancy collaborated with local dive boats to capture images to determine the length measurements of sharks.
"My biggest challenge was just being new to research and having to ask a lot of questions for clarification. Asking questions is not a bad thing, it shows that you want to learn and care about what you are doing, so I always kept that in mind and had a good attitude," Wechsler said. "My favorite part was tagging silky sharks and being able to directly work with the sharks and knowing that you're doing it for conservation reasons."
The internship complemented multiple courses she has taken at Wheaton, especially in biology and animal behavior, she said.
"I am hoping to get a master's degree in a lab working with sharks or fisheries science. I am really interested in ecology, habitat use and migration patterns. Long term, I hope to work at the state or federal level in science or fisheries management," she said.
Ashley Wechsler previously served as an animal care intern with Florida Oceanographic Society. This fall, she is interning with the New England Aquarium.