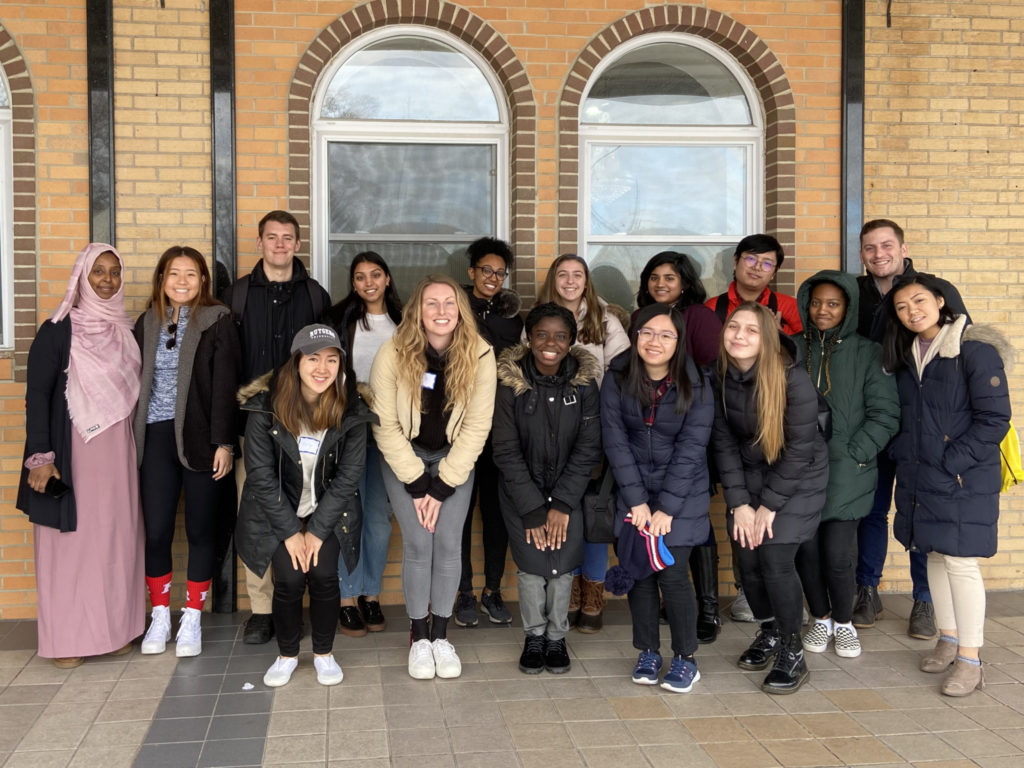 For three weeks over winter break, Emma Stump '20 interned at Interfaith Philadelphia, a nonprofit that seeks to generate conversations that break down existing perceptions of religious communities.
"I have always been interested in expanding my own knowledge and understanding of different religious communities to further develop my own appreciation for the role of religion from a sociological perspective," said Stump, who is double majoring in religion and sociology.
At Interfaith Philadelphia, Stump co-led an alternative winter break trip for students from Rutgers University. During the program, the group engaged in dialogue with various religious communities and attended worship services or meditations. Some religious communities they visited included Sikh, Methodist, Quaker, Buddhist, Ethical Humanist, Islam, Reform Judaism and The Church of Jesus Christ of Latter-day Saints. The group also participated in various service-learning projects.
The ability to lead constructive conversations was one skill Stump developed during this internship, she said.
"There were some awkward moments when the room was silent, but I learned how to use these moments as learning points that allowed me to continue to develop my own interpersonal group dialogue and conversational skills," she said.
Stump most enjoyed meeting new people with different backgrounds than her own.
"While it may seem uncomfortable to immerse yourself in a new and unfamiliar community, the individuals I met along this journey were extremely welcoming, and as a result I have developed new connections and friendships," she said.
She also said the internship allowed her to apply knowledge gained in sociology and religion courses.
"Last semester I had the opportunity to learn about the Buddhist, Baha'i and Quaker religions. Through this internship we met with these communities and even engaged in their forms of worship and meditation. It was an amazing experience to finally not only read about these communities but have a personal experience of the individuals who make up these religions," she said.
The senior said she plans to embark on a year of service related to religion, civil engagement or community service following graduation.
Stump is involved on campus as a member of the Paraiso Latino Dance Team, the Community Service Council, the Student Alumni Association and the Student Government Executive Board.
>> See more winter 2020 internships