The light at the end of the tunnel is us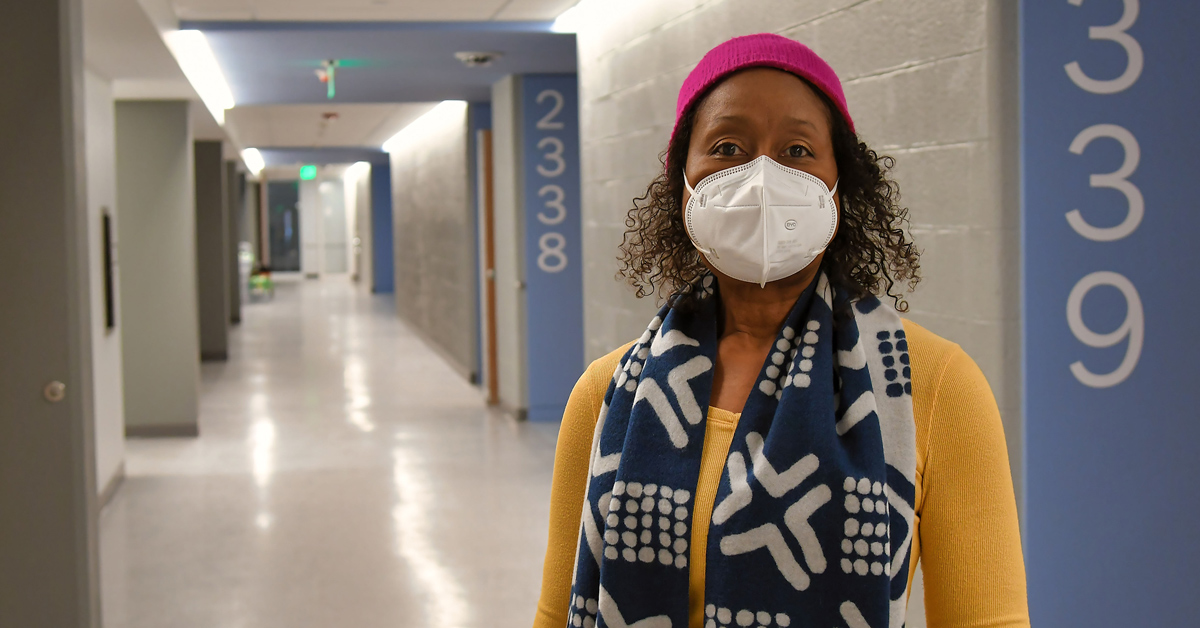 A renewed academic center full of refreshed spaces for learning, collaboration, dreaming and expanding what Wheaton has to offer the world
A new president who has taken the helm and invited us all to help steer the way forward
A new outlook on life in the face of a seemingly waning global health crisis (fingers crossed that a new variant doesn't come along to spoil it)
Spring is looking pretty good from here. After feeling like we've endured the longest, darkest winter ever, it is becoming easier to see the light at the end of the tunnel. How we look at things determines what we see.
I've decided to put on my rose-colored sunglasses and look for bright, shiny, hopeful things to show up—even in the shadows cast by challenges. This issue of the magazine is a good place to start to recharge your optimism, if it is running on empty with the news of war, inflation, ongoing supply chain issues, you name it.
President Michaele Whelan writes about setting the course ahead in her first column here. The Marketing and Communications Division had the pleasure of being one of the groups invited to the Presidents' House to share our ideas about the college's future with her. She was an attentive conversationalist at the gathering around the dining table that included dessert and coffee. What a relaxing way to contemplate the future.
I'm one who blurts out things without fear of consequences—well, I do fear the consequences, but not until after the fact. Anyhow … she truly listened and considered all that was being said, which felt very collaborative and was much appreciated.
Our magazine cover story is about the new Diana Davis Spencer Discovery Center Dedicated to Free Speech and Innovation, made possible by the Diana Davis Spencer Foundation. The center itself brings joy just walking through it with its yellow walls, sleek decor and see-through rooms that offer glimpses of students and faculty engaged in coursework and conversation.
And our two alumni feature stories written by Laura Pedulli are so heartwarming. One is about two pediatricians in love with each other, their work and providing empathetic care from their perspective as parents. The other story is about a group of alumni friends working together to understand what it means to be an anti-racist society and to contribute to making that happen.
Happy reading. May your days be full of light.
Sandy Coleman, editor