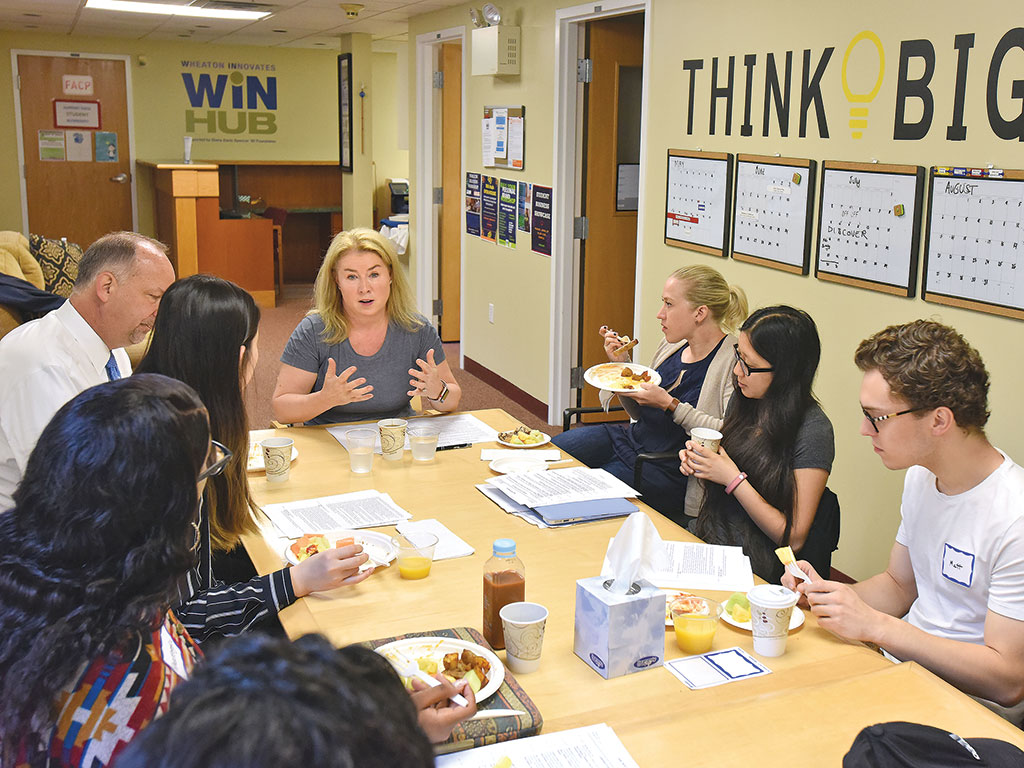 Wheaton offers an intensive workshop for one week in January and one week in May on social entrepreneurship in partnership with the New York-based Global Center for Social Entrepreneurship Network Foundation.
The Social Entrepreneurship Launch Program, which is led by the network's president and chief executive Michael Caslin, teaches key methods and frameworks for entrepreneurial activity while considering the impact of their ideas on people, profit, planet and place.
A diverse group of Wheaton students spend time learning the art and science of successfully launching products, services and organizations addressing societal problems in the United States and abroad. In conjunction with the workshops, students work on their ideas during the academic year and have opportunities to consult with expert entrepreneurs and advisors.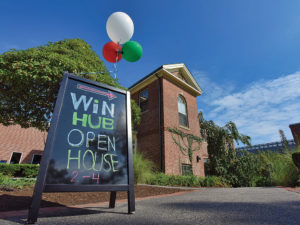 This spring, in addition to participating in a session on business plan development taught by President Dennis M. Hanno, and writing and networking workshops, students had breakfast and a conversation in the WiN Hub with Wheaton trustee Julie Bresee Bradley '90, who shared the details of her career. The economics major has had top leadership roles at various companies, including as chief financial officer at TripAdvisor Media Group; chief financial officer of Art Technology Group Inc.; and as vice president of finance at Akamai Technologies, Inc.