In a way, Cowduck has returned to Peacock Pond.
The beloved black-and-white spotted duck—a longtime familiar figure around the pond and nearby Chapel Field—was memorialized this spring with a bronze statue in her likeness. Cowduck died of natural causes last July.
"After Cowduck passed away, the school was definitely missing her presence, and many staff and faculty members, including [Arts Events and Publicity Manager] Jessica Kuszaj and Assistant Professor of Art Kelly Goff, were looking for a way to memorialize her and bring her essence back to campus," said Charlotte Middleton '18, a studio art major. "I had previously done an independent study with Professor Goff for ceramic sculpture, and I think, there he saw my passion for sculpture and asked if I would be interested in helping out with the return of Cowduck."
Honored by the request, Middleton eagerly got onboard.
"Before this project, I was one of the many Wheaton students who adored Cowduck and obsessively took Snapchats of her and followed her on Twitter," she said. "Cowduck and the Wheaton community's adoration of Cowduck was one of the fun and quirky reasons I fell in love with Wheaton."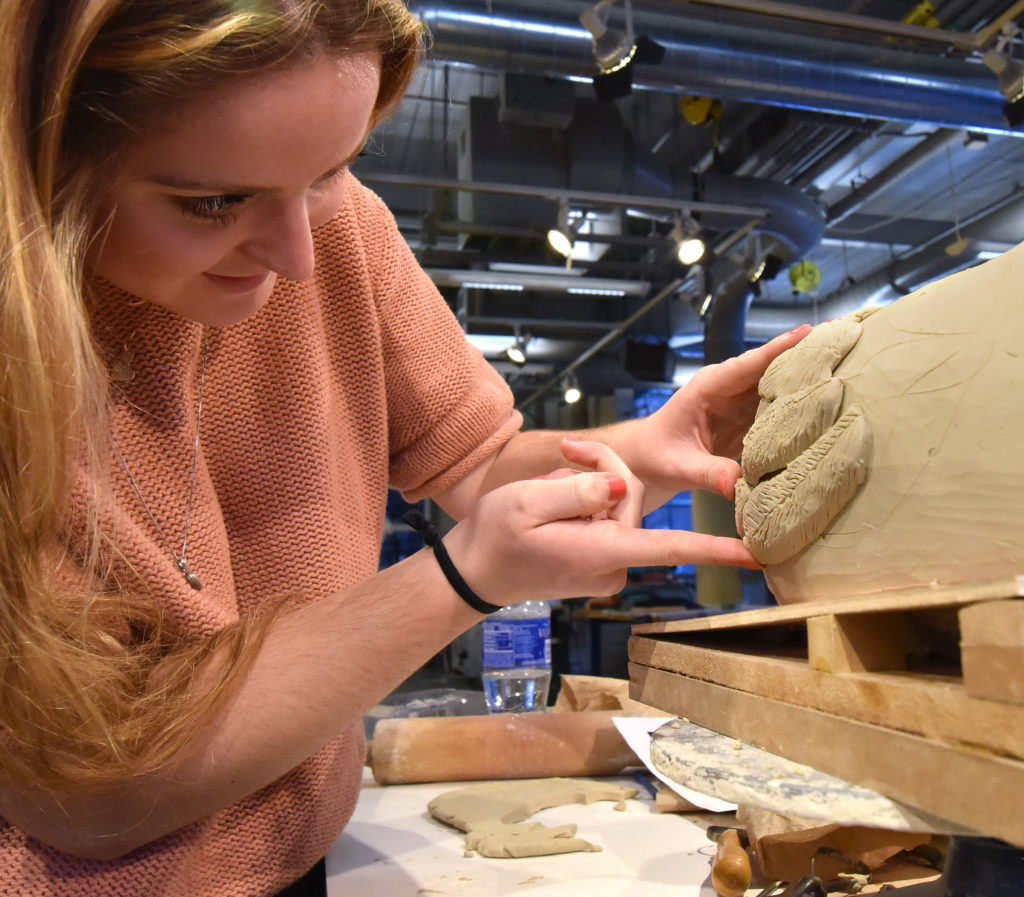 Middleton returned to campus over winter break to work on the sculpture, a process that involved multiple steps and a considerable amount of research. She reviewed numerous photographs of Cowduck, supplied by the Wheaton community, and after several days of "finessing features," landed on a final design that felt true to the duck's real appearance—right down to her broken beak.
"I met with Professor Goff and we got to work right away. We created a basic shape of a duck by stuffing and taping plastic bags together, as a foundation for then layering the clay that would ultimately take the duck's form," Middleton said.
After Cowduck was created in clay, the sculpture underwent a lost-wax process and was cast in bronze at Mission Foundry in Boston. It was installed on a rock in the pond on March 12.
For Middleton, the project was both a learning experience and a lesson in why she loves being a studio art major at Wheaton.
"I am constantly surrounded by talented and hard-working faculty and professors who push me and want me to succeed. They force me to approach problems head-on, to consider new possibilities, and to persevere when the job gets hard," she said. "Professor Goff especially has helped me grow into a stronger and more courageous artist."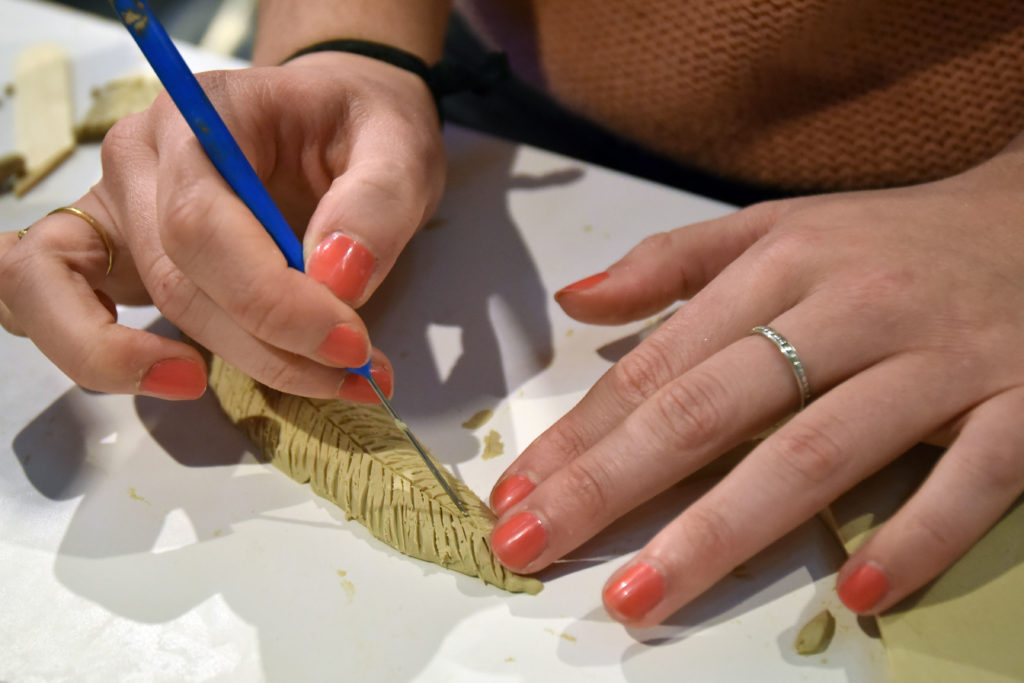 Kuszaj said she was impressed by the detail of Middleton's sculpture and feels it accurately represents Cowduck.
"I hope that this becomes another one of those unique things about Wheaton, a tribute to a duck that somehow became a honorary mascot during its time on campus," Kuszaj said. "Cowduck was such a fixture on campus; she somehow turned into a character larger than a duck. She had a Facebook presence, a Wire column, and was perhaps one of the more photographed things on campus. It seems fitting to me that she should be memorialized on her rock, and that her story should live on."
The Student Government Association is funding the sculpture and plans to gift it to the Wheaton Permanent Collection, Kuszaj said.