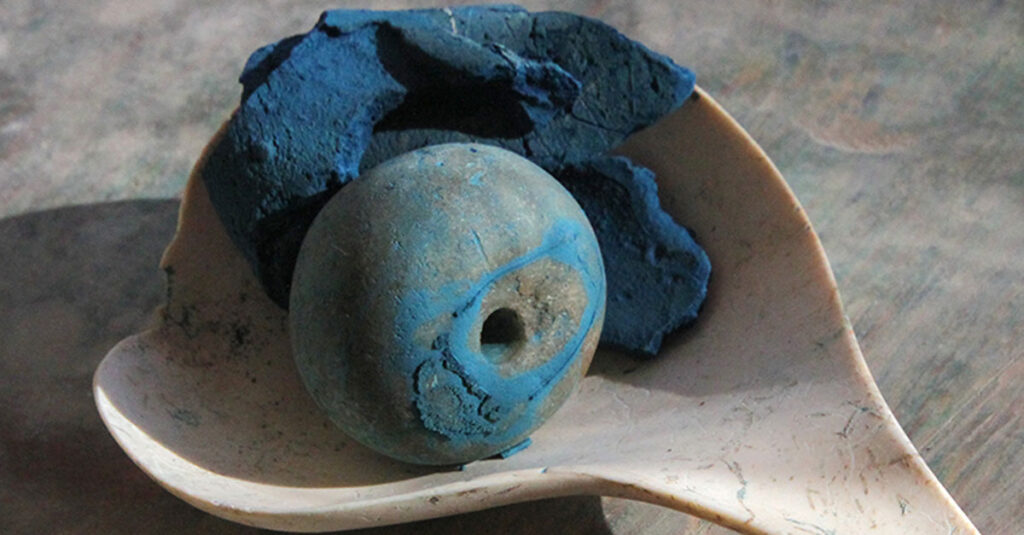 'Pass the Mic!' conference sets stage for conversations about creating equity and inclusion 
What role can art institutions and those who work in the field of art play in creating a more just and welcoming world? That question is the inspiration behind the upcoming Wheaton College conference "Pass the Mic! Create. Curate. Care."
On Friday, October 22, from 2 to 5:30 p.m., and Saturday, October 23, from 10:30 a.m. to 1 p.m., artists, curators, authors, scholars and others will gather virtually to discuss ways to ensure inclusivity and engagement among all communities and share the work in which they are fostering equity and compassion. 
"I think that most cultural initiatives right now recognize the need to respond with more immediacy to the realities of inequity," said Ellen McBreen, associate professor of history of art and department co-chair. "This truly is a global conversation, but I do think that art has an incredible power because it allows for open conversation. It's designed to provoke new ways of imagining reality. I think historically—and in our contemporary moment—that is the power of art."
McBreen came up with the idea for the conference and has led logistics as one of the several co-organizers of the event, which is funded by the Evelyn Danzig Haas '39 Visiting Artists Program. The other co-organizers are Kim Miller, professor of women's and gender studies and history of art; Claudia Fieo, professor of visual art; Leah Niederstadt, associate professor of museum studies/history of art; Elizabeth Hoy, director of the Beard and Weil Galleries; and Shaya Gregory Poku, associate vice president for Institutional Equity and Belonging and co-chair of Diversity, Equity and Access Leadership. Campus partners include the African Studies, African American, Diaspora Studies program and the student-published ARTHive Revue.
"The title 'Pass the Mic!' is meant to highlight a main theme for the conference, which is how cultural institutions can work collectively with multiple, even conflicting, voices being heard at once. We look forward to learning more about how our inspiring guests are putting active, compassionate listening at the center of their practice and activism," said McBreen. 
Invited speakers will share their work in 15- to 20-minute presentations, followed by Q&A sessions. Some of the speakers are: Laura Raicovich, former president and executive director of the Queens Museum in New York and author of Culture Strike: Art and Museums in an Age of Protest; Tanekeya Word, artist and co-founder of Black Women of Print, a printmaking collective founded in 2018; Lorén Spears, executive director of Tomaquag Museum in Exeter, R.I.; Sarah Khurshid Khan, an artist and scholar with a focus on food, culture, women, migration and identity in urban and rural environments, whose recent projects have highlighted the labor and knowledge of migrants in Queens, N.Y., cooks in Fez, Morocco, and Indian women farmers; and Laura Osorio Sunnucks, head of the Santo Domingo Centre of Excellence for Latin American Research at the British Museum, London. She will be joined by Mexico City collaborator Lorena Ancona. Both are involved in projects that revive and highlight Indigenous art traditions through a series of ideas using Maya blue, which is based on the pigment developed by the Mayans.
The conference is open to all, but co-organizers said it is a particularly important learning opportunity for students.
"I am very excited for my students, especially those in 'Printmaking for Social Change,' to learn from the many talented and distinguished guests who will be participating in 'Pass the Mic!,'" said Professor Fieo, who developed the course as part of research related to her Hannah Goldberg Chair for Teaching Innovation.
Professor Miller is the most excited about guest speaker Khan, an American artist of South Asian descent. Miller said she is exploring her work in class "in connection to shifting public opinions toward and perceptions of multifaceted Muslims and Muslim Americans, especially in relation to Muslim women."
This semester, Miller is teaching "Living a Feminist Life," "Grant Writing for Social Justice" and "Storytelling and Social Change." She is requiring students in all three classes to attend the conference.
On Monday, October 25, guest speaker Sunnucks will be on campus in person to visit McBreen's "Contemporary Art" class to talk about the inequities around language that categorizes creations by Indigenous people as folk or traditional art rather than contemporary art and why that distinction matters.
Emily Gray '22 and Olivia Doherty '22, as part of an independent study with McBreen, have created a website where detailed information about the conference and speakers can be found.
"I've been greatly anticipating 'Pass the Mic!' since Professor McBreen told me about it this summer," said Gray, an art history and English double major and co-editor of ARTHive Revue.
"The site's main purpose is to house a database of multimedia resources based on the panelist's discussions" for extended engagement after the conference, Gray said.
Exhibitions and programming in the Beard and Weil Galleries will continue the themes addressed during the conference, including an exhibition that will open in winter 2022, noted Hoy. 
"The conversations we are fostering through this conference are essential. How can arts organizations participate in impactful social change? How can artists or curators include voices of those who are marginalized and not traditionally included in museums and galleries? How can museums and galleries rectify the part they play in reinforcing social inequity?," said Hoy. "These are important issues for the Wheaton community and beyond and are key questions I think about as the director of the Beard and Weil Galleries and as an educator of emerging artists."