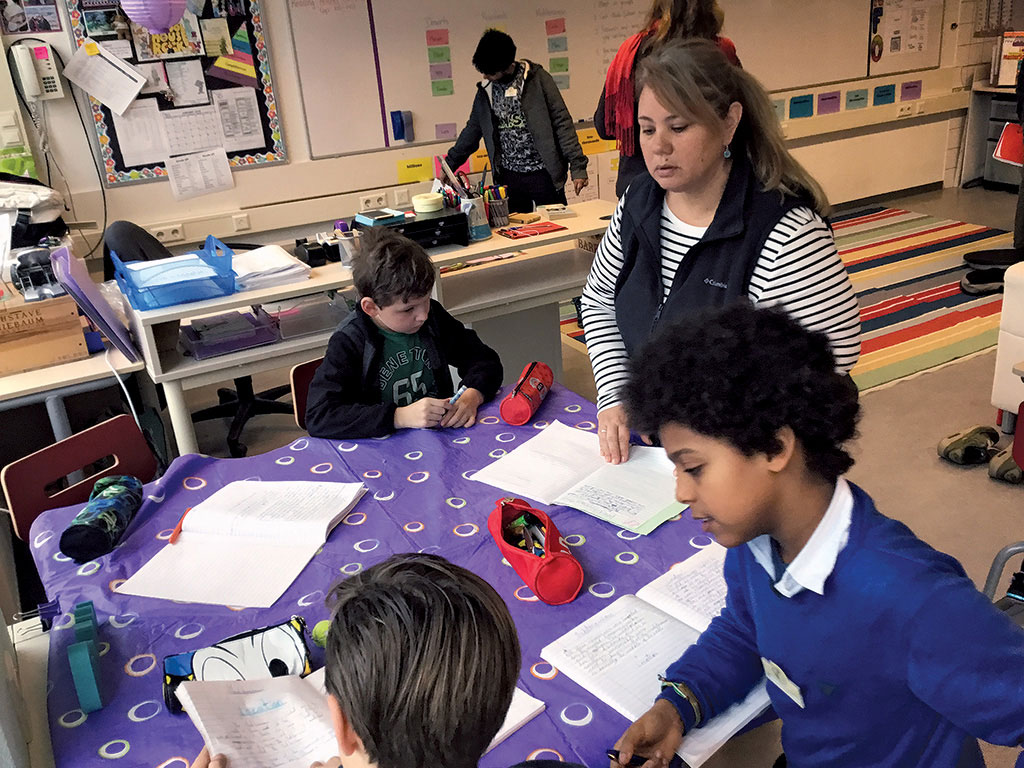 A career in teaching is a passport to world travel. Case in point: Kristina "Nina" Chapman Blin '95, who has lived and taught in international schools in eight countries for more than 20 years, including China, Colombia, Georgia, the Netherlands and Portugal.
Blin graduated from Wheaton with a bachelor's degree in history and minor in elementary education. After working briefly at a Montessori preschool in her hometown, Portland, Ore., she found her first full-time teaching position in St. Thomas in the U.S. Virgin Islands. This job became the first of several positions that have transported her to classrooms around the world.
As a global educator, "Each day is an adventure," she said. "I never really know what is going to happen."
For example, she has led three-day field trips to the Pyramids in Giza and the Valley of the Kings in Egypt. She also witnessed the 2011 revolution in Cairo. She added, "I have been kicked off a train in the middle of the night; stuck on the side of a mountain and denied shelter at a police station when I was pregnant; and stuck on an airplane with a woman who died before takeoff during the outbreak of the swine flu in Egypt.
Blin, who has a master's degree in education, specializes in teaching at international schools, which are private, coeducational institutions, she said.
Many of the students have parents who work at embassies, military bases, NGOs and within private business operations.
"I have met some amazing people. Most of them were fellow teachers, but also other expats. The students I have had over the years have come from all parts of the world, and I have taught students from more than 20 nationalities," said Blin.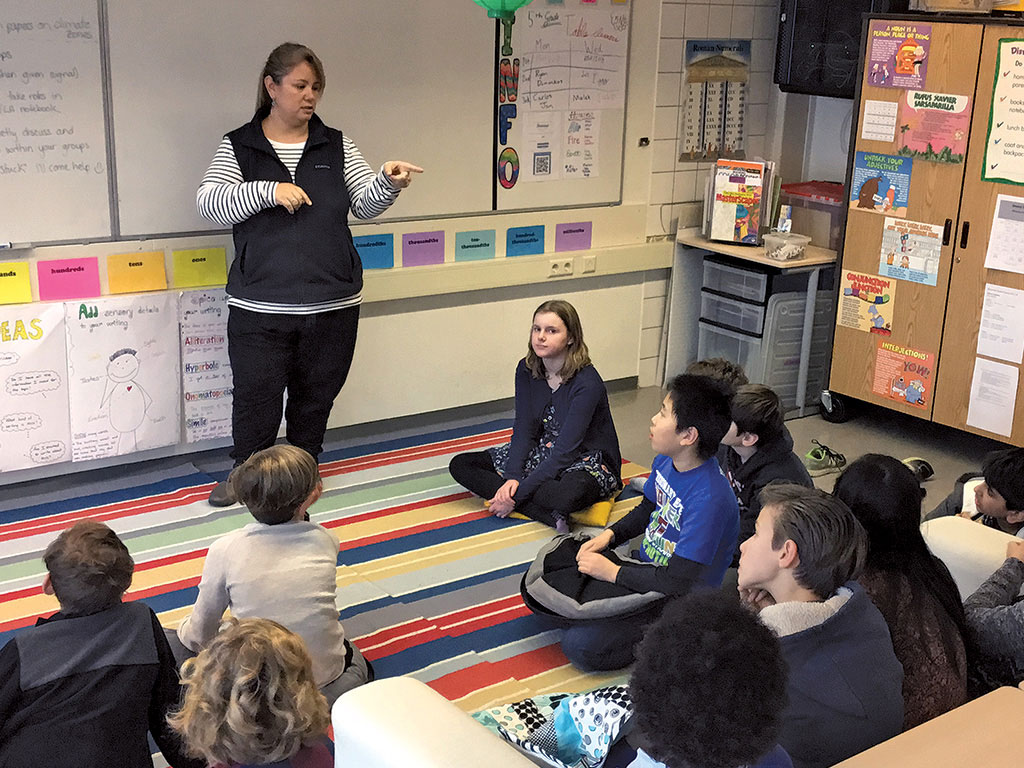 She said the liberal arts experience at Wheaton prepared her well for her career in education overseas. Her history classes, in particular with Professor Paul Helmreich, exposed her to world culture and geography.
"When I travel now, I remember learning the map of Europe in his class, which seemed hard at the time—so many countries, cities, rivers and bodies of water. But now I have traveled to many of them," she said.
Her minor in elementary education helped prepare her for a career in front of the class, she said. In particular, Professor of Education Vicki Bartolini was of great support to her, offering her constructive feedback after observing her teach in a local Attleboro, Mass., school.
"As a student teacher, Nina was receptive and open to constructive feedback after observations in the field. This is likely a trait that other employers recognized and appreciated in her very interesting professional life since Wheaton," Bartolini said. "This juggling of her liberal arts education with the requirements of a professional license required maturity, focus and commitment to succeed—all attributes that, I'm sure, have contributed to her success."