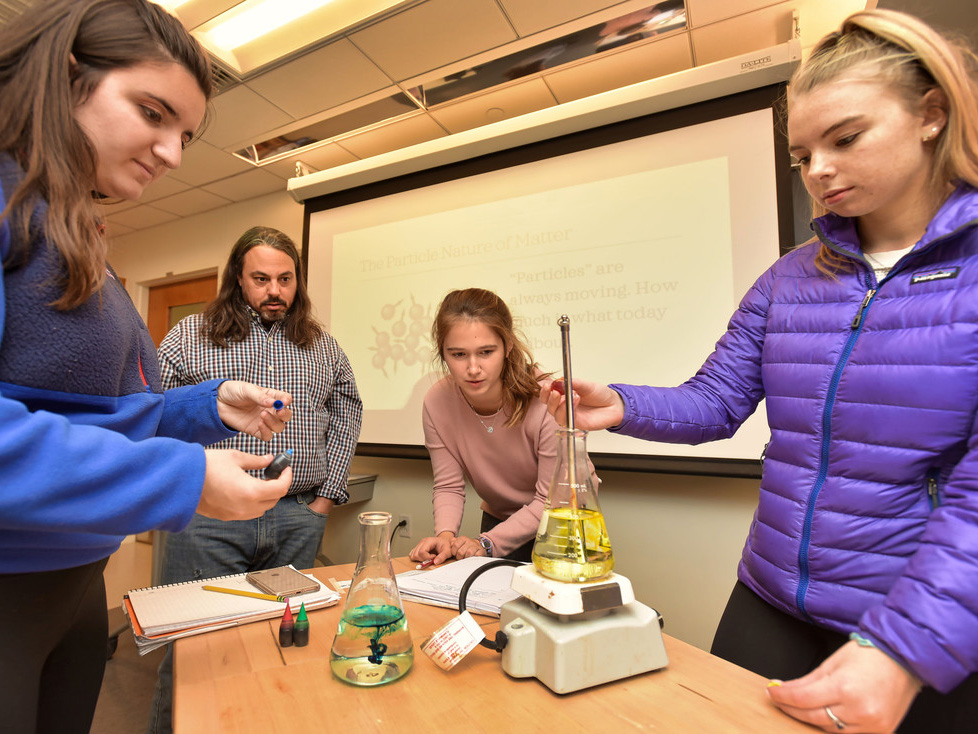 Wheaton alumni in the education field know what it's like to run a successful classroom. Now they are passing that knowledge on to the next generation of Wheaton teachers.
This academic year, three alumni and established educators—Robert LoPiccolo '95, Larry Carpenter '05 and Sarah Alves '04 —are teaching a diverse set of courses to prepare students for a career in the classroom.
LoPiccolo is teaching "Ponds to Particles," a science course, this fall, to primarily juniors and seniors majoring in education.
The course explores physical, earth and space science, as well as chemistry and engineering, through hands-on projects—including creating models of the universe and working with lenses and mirrors to understand their impact on light.
LoPiccolo, an experienced high school math and science teacher and expert on curriculum development, said he finds it meaningful to teach Wheaton's future educators.
"It's great to be here, to be home and to have an influence on what it means to be a Wheaton graduate," said LoPiccolo, who graduated with an independent major in psychobiology—a discipline that examines the biological aspects of psychology.
Early in his career, he taught at a Louisiana high school through Teach For America. His first classroom, a physics class, had cycled through 13 science teachers in one year. Only he stayed.
"You have to meet students where they are and understand where they are developmentally," he said. "I hope to impact how Wheaton students enter classrooms to help increase their longevity."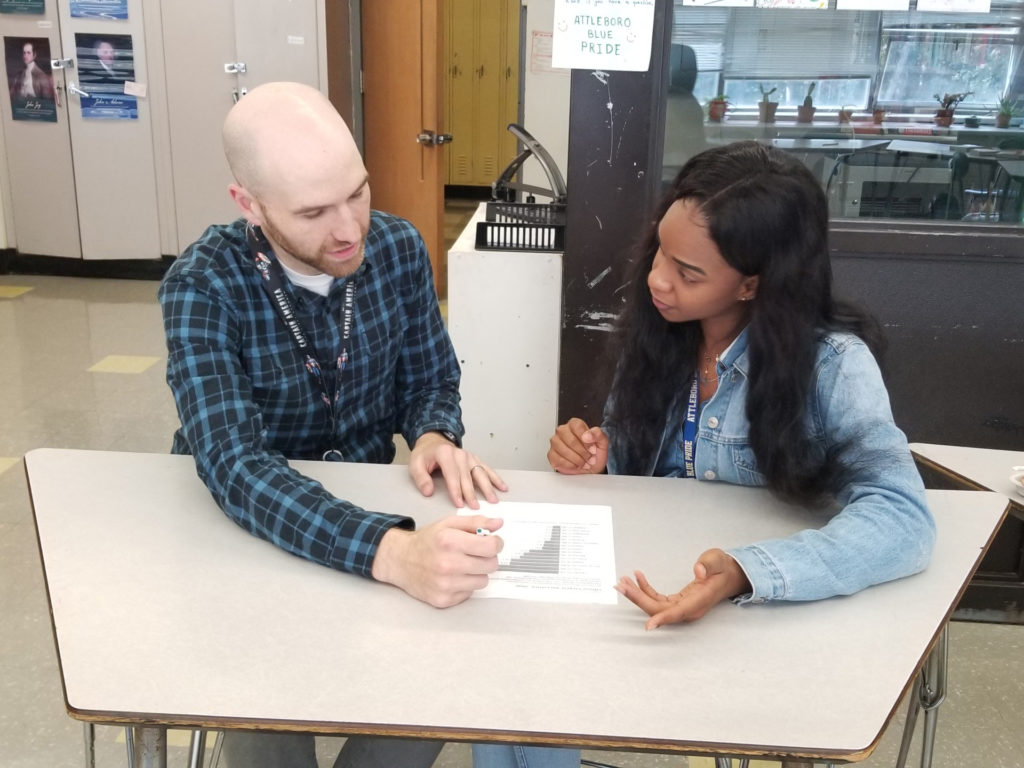 Carpenter, who has taught for more than 14 years at Attleboro High School, will teach a course on English as a Second Language at Wheaton this spring. This is his fourth year serving as a visiting instructor here.
"I love the thoughtful questions from Wheaton students about my experiences teaching English learners. It brings me joy to share what I know with them," Carpenter said. "Working with Wheaton students reinvigorates me and makes me a better teacher."
He said majoring in sociology at Wheaton helped him understand society and fostered a desire to improve it through education.
"Education is one institution that seemed to be both a root of inequality and a solution to it," he said. "I decided that instead of studying the institution of education further, I wanted to take what I'd learned and apply it in practice and make the change I wanted to see."
Alves, who has taught at the elementary level in Norton for 15 years, will teach a course on special education this spring.
"I'm excited to support Wheaton students and help them understand the importance of having a background in special education," said Alves, who majored in psychology. "I hope to support their understanding of social justice and the right to a high-quality education for all students."
Alves said strong relationships with faculty in Wheaton's Education Department spurred her return. As a student, she found mentorship from education professors Vicki Bartolini, Mary Lee Griffin and Judy LaConte, as well as Marge Werner, director of Elisabeth Amen Nursery School (where Alves once taught as a student).
"I also love any way that I can strengthen the college, town and local school system's relationships. As a town resident, parent of a kindergartener, Wheaton alum and now working at Wheaton, I feel like I'm in a unique situation to strengthen these bonds," Alves said.