Teaching and research grants
Three Wheaton College professors have received fellowships from the Marion and Jasper Whiting Foundation to fund travel and research that will facilitate the creation of new courses, transform existing classes and extend the faculty members' scholarship.
The Marion and Jasper Whiting Foundation awards fellowships that enable professors to study abroad or away from their home institutions. The aim is to stimulate and broaden the minds of teachers to improve and enhance the quality of their instruction. The foundation awarded 34 grants out of 109 applications.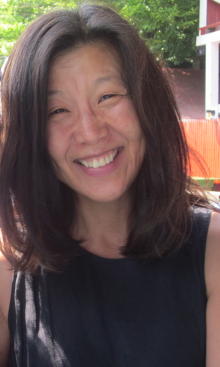 Professor of Sociology Hyun Sook Kim plans to travel to Rwanda to study about youth leadership and grassroots development. She will meet with student leaders who have created university-based genocide survivors' networks involving over 43,000 members. Since 1995, this network has provided material and moral support to orphans and the homeless who face poverty, hunger and post-conflict trauma. Prof. Kim seeks to understand local homegrown cultural strategies employed by Rwandan youths to promote the wellbeing of young genocide survivors.
The field study in Rwanda will further Prof. Kim's more than two decades long scholarship and teaching about modernity, divided nations, state-sponsored violence and massacres, which has focused mainly on Asia. This research in Rwanda will not only offer her a glimpse of transnational youth activism in post-genocide development, but it will also enable Professor Kim to enrich her courses on "Conflict and Genocide," "Social Movements," and "Inequality." She also intends to design a new course on "Social Change through Youth Entrepreneurship."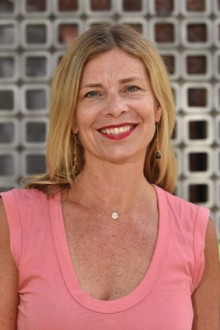 Associate Professor Kim Miller will travel to Spain to broaden her scholarship on the ways in which visual culture, particularly public art and memorials, reflects social and national views on the past, particularly in the context of gender.
A professor in the college's art history and women's and gender studies programs, Miller will examine national monuments and art that commemorate the Spanish Civil War, the Holocaust and terrorist train bombings as well as national art museums. She also will consider the public's use and response to these sites, as well as any controversies surrounding the art and locations.
Professor Miller has studied these topics extensively in South Africa and she both teaches and writes on the subject. The opportunity to study these issues in Spain, which has many similarities with South Africa in the role of women in war and in its modern responses to these conflicts, will broaden her teaching of current classes and scholarship, and it may lay the groundwork for a new travel course.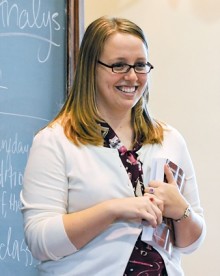 Assistant Professor of History Dana Polanichka plans to conduct intensive study of medieval sites in France and Germany that will help to make the life and culture of medieval people more understandable to modern undergraduates.
Professor Polanichka intends to engage in extensive and methodical photography of the architectural features of medieval churches that are central to her research and figure in the literature that students read. She also will conduct careful measurement of the spaces and document the experience of these spaces.
The research will expand on Professor Polanichka's use of spatial theory and sensory experience in her scholarship and generate additional material to incorporate new teaching methods and assignments to her existing classes as well as facilitate the development of a new course that will approach the Middle Ages from the perspective of cultural history.