Alumni find their niche in public health
How do you build healthier communities?
Many of our alumni know. They are public health professionals—epidemiologists, research analysts, health advocates, project managers, community planners—grappling with this question daily. They work in federal agencies, local government, academia and even the private sector solving critical social problems in the U.S. and globally. They are focused on disease prevention, removing barriers to health care and social services, and advocating for effective health care policies.
Meet Nana Asare '15, Atsuyoshi "Atsu" Ishizumi '12, Cecilia Kruger '15, Nykia Leach '17 and Rachel Mitrovich '04—all of whom have carved out exciting careers in public health. These alumni graduated from Wheaton with various majors, from anthropology to independent majors in public health, but all share a common goal of building healthier individuals and communities from the ground up.
Mental health and criminal justice
Nana Asare '15
Research manager (Health Lab) at University of Chicago Urban Labs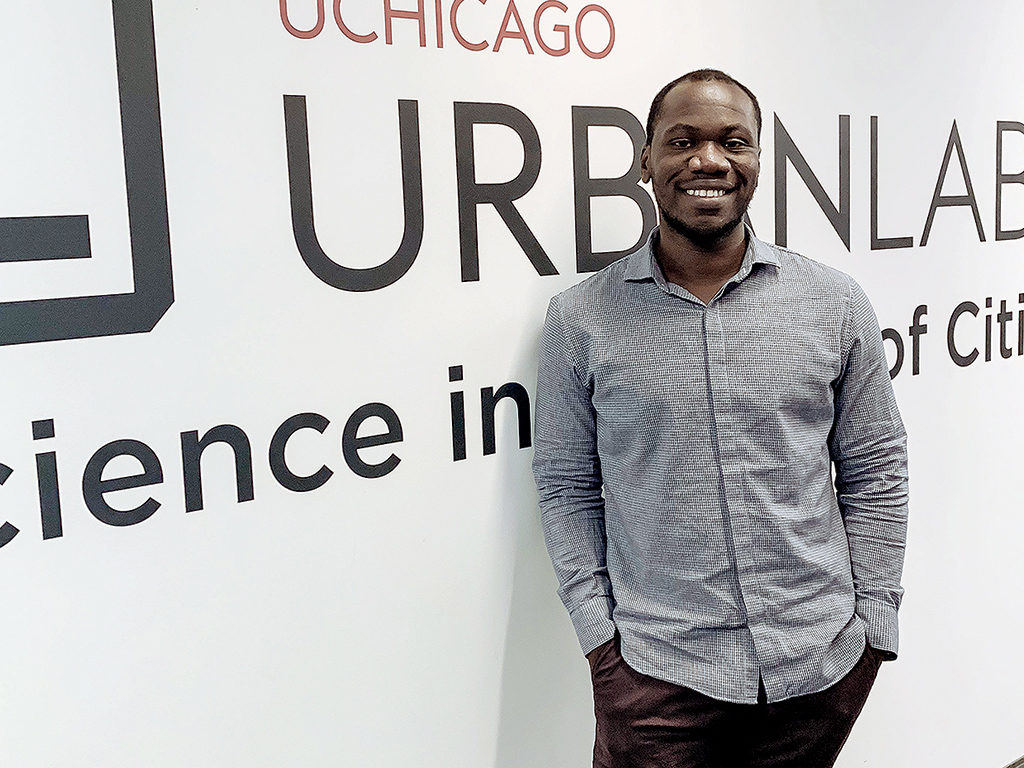 Holistic solutions to the cycle of crime: "My work aims to identify individuals with mental illnesses, substance use disorders and other vulnerabilities as they are released from jail. These individuals are given access to services that address their health needs, decrease their rates of recidivism and smooth their re-entry into their communities. Specifically, I work on the Supportive Release Center [SRC] study. I manage a team that surveys and collects data at Chicago's Cook County Jail and Cook County Central Bond Court. Also, I manage relationships with the study's external stakeholders, run the Institutional Review Board protocol and handle multiple databases to ensure we have quality data sets to measure our study outcomes. I thrive in this role because I have a deep sense of empathy for the people in this study and the communities who benefit as well. This empathy has helped me strengthen my awareness and communication, as I must speak to the needs of my staff and other people invested in this work."
Healing after incarceration: "My role speaks to the need to rethink and dismantle the prison industrial complex because incarceration is not a solution to crime or social issues. The health impacts are very severe for those incarcerated [predominantly people of color], their families as well as their communities. My work has given me the opportunity to be on the front lines and to develop insights that are useful in making decisions that improve and protect the health of people and communities."
Increasing access throughout the system: "One accomplishment I'm proud of is the recent expansion of the SRC study to the Cook County Central Bond Court to address the health needs of individuals who are arrested and released on bond for either felony or misdemeanor charges. Previously, the study focused on people being discharged after being jailed. After piloting the study, we decided to enroll people full time. We have been able to help people impacted by the ongoing opioid epidemic."
The Wheaton impact: "Supplementing my anthropology major with a public health minor played a pivotal role in my career. Professors M. Gabriela Torres and Donna Kerner both helped me chart a course that suited what I envisioned. Their courses helped me realize that the nuances in cultural perceptions of health are pivotal in making adequate public health policies. Additionally, being a Watson Fellow gave me the opportunity to do a project that was a testament to my belief that public health implications need to be considered in every policymaking decision."
Asare holds a master's degree in public policy with a health science and technology focus from the Ford School of Public Policy at the University of Michigan.
Global health and policy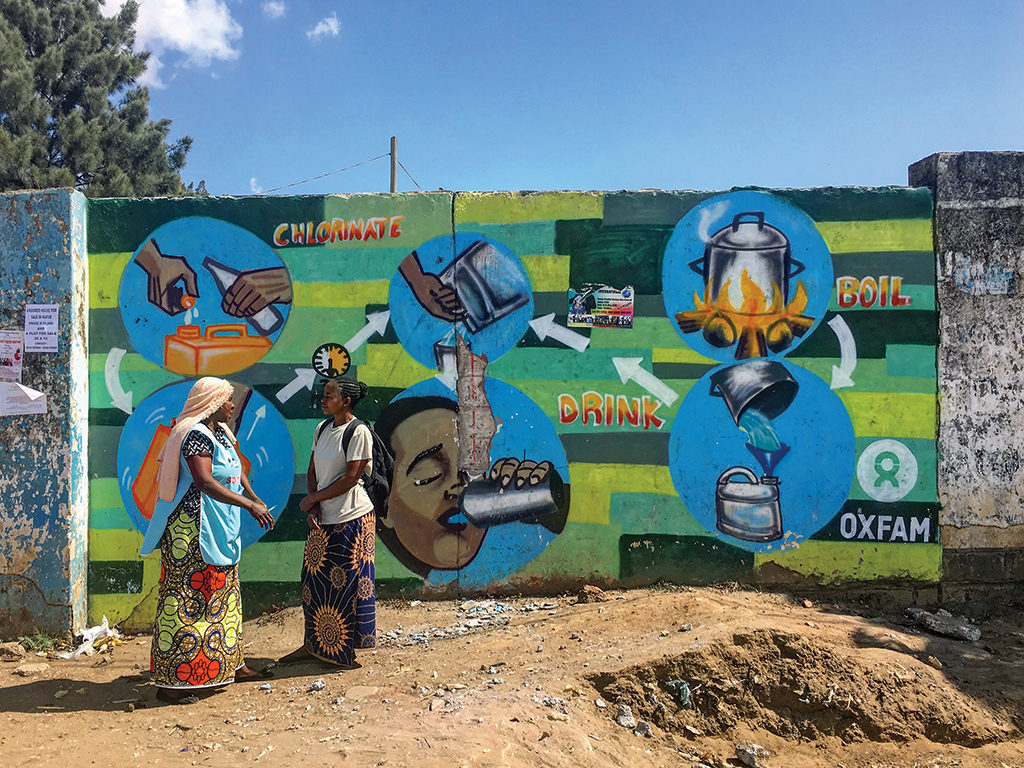 Rachel Mitrovich '04
Senior policy associate, global vaccines, public policy, Merck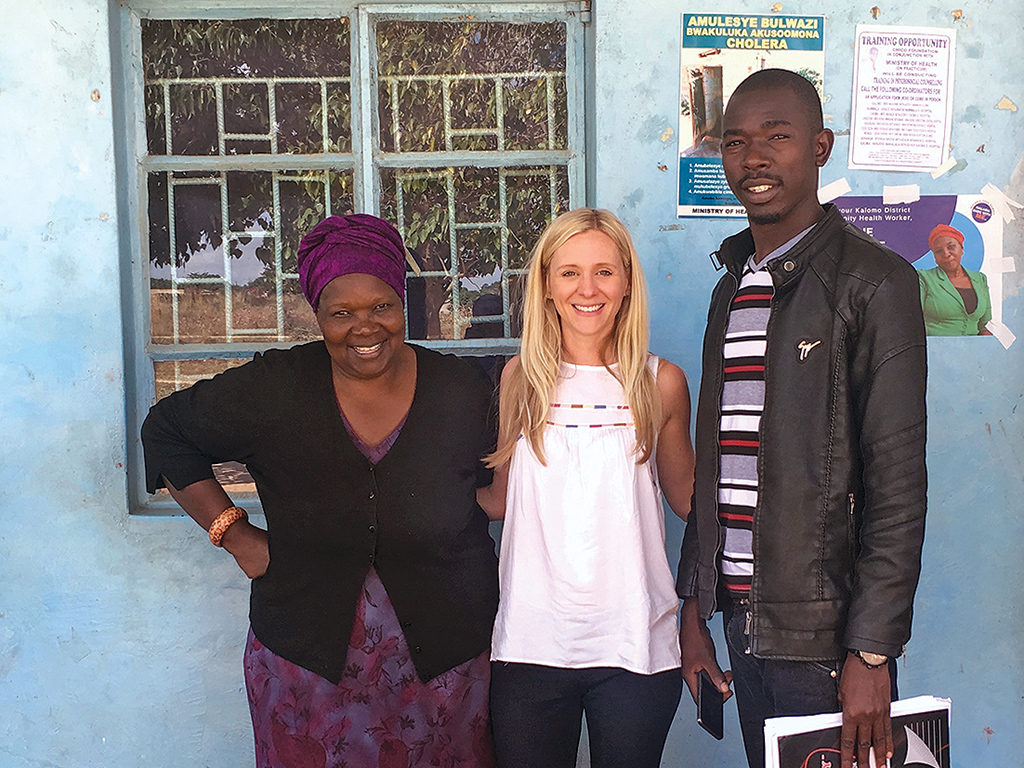 Policy solutions for disease prevention: "At Merck, I work at the health systems level to support the implementation of effective and sustainable immunization programs. My daily responsibilities include conducting policy research and analysis and supporting the development of evidence-based strategies that can be used at the national and global level. Because my position has a strong research base, it requires me to synthesize complex data and articulate it in a digestible format to a variety of audiences. My job requires me to think critically and answer the 'so what?' questions to ensure that my work has tangible outputs and is a driver for change."
Vaccinations for healthier, stronger communities: "Vaccination is considered one of the greatest contributors to public health; it has played a role in the eradication of smallpox, lowered the global incidence of polio and prevents millions of deaths each year. Vaccination also has downstream effects that provide societal benefits, such as increased educational attainment, reduced strain on health care systems, increased productivity and global health security. My work supports the broader mission of protecting and improving the health of people and their communities by focusing on the creation of sustainable and effective vaccination programs and ensuring access regardless of where someone is born, who they are or where they live."
Connecting spheres in public health: "What excites and inspires me most about the field of global health is the ability to make policy changes to improve maternal and child health and provide equitable health outcomes. With the understanding that many health problems have a linked set of causes, the field of public health does not confine you to one area of work. Rather, its interconnectivity to global health security, education, climate change, health systems, governance and behavioral health constantly challenges you to think innovatively to find the most appropriate solutions."
Witnessing the saving of lives, up close: "In 2018, I spent two months in Zambia collecting data for my dissertation on the acceptability of maternal immunization in a low-resource setting. Each morning, my study team and I would drive for hours to reach rural outposts where women would gather to receive health care services. They shared stories of how their children were no longer dying of diarrheal diseases or pneumonia since vaccines were introduced into Zambia's National Immunization Program. These women recognized the value of immunization and would walk hours to a health post to make sure their child had the best chance of survival and living a healthy life. Moments like these not only put your own life into perspective, but also provide deeper meaning for the work that you do."
The Wheaton impact: "At Wheaton, I learned how to be an effective researcher and how to embrace complexity. For me, being able to major in English while pursuing my interests in health was incredibly important as I learned how to write clearly and effectively. I think these are skills that are often missed in the research field and have been central to every position that I have held."
Mitrovich received her master's in public health from the Milken Institute School of Public Health at George Washington University.
Global health and medicine
Cecilia Kruger '15
Research and development project coordinator, Lyndra Therapeutics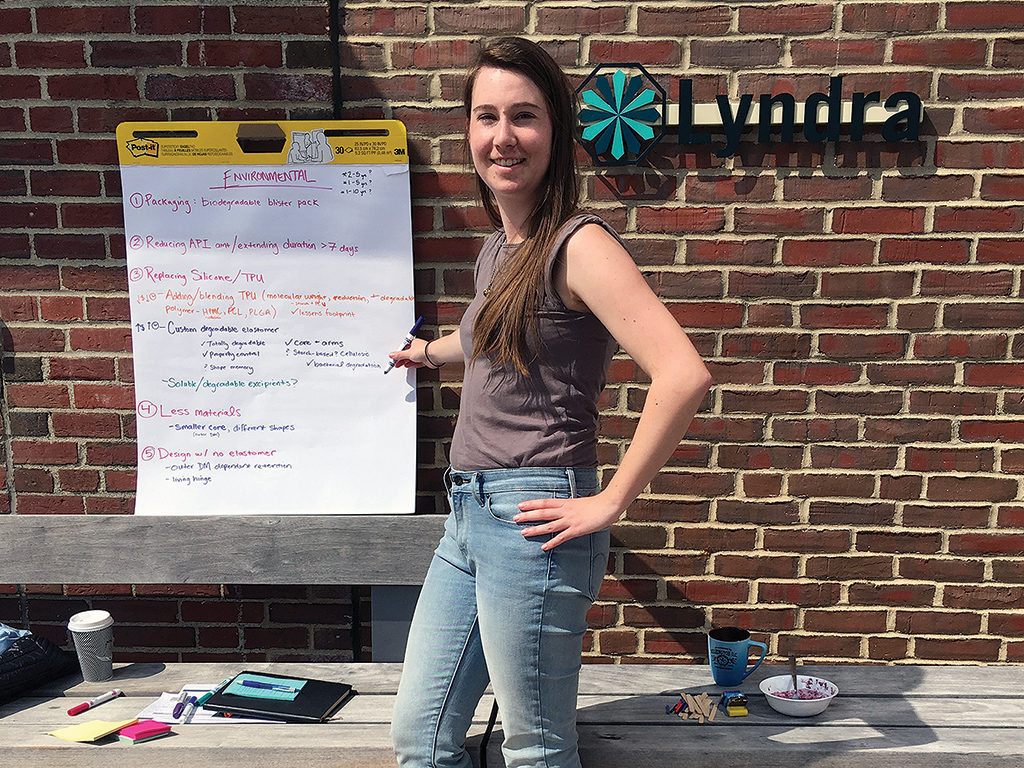 Private-sector solutions for public good: "Lyndra Therapeutics is a biotech startup in Watertown, Mass. Our goal is to help patients by removing the burden of daily dosing and increasing medication compliance. Medication non-adherence has been called a global public health epidemic and is especially a problem in patients with chronic illnesses. This leads to poorer health outcomes, including increased avoidable hospitalizations and premature deaths."
Teamwork for a common goal: "Promoting health and well-being while balancing the needs of the population in both an empathetic and cost-effective way is a challenge that often requires an interdisciplinary team and innovative approaches. Working with others who embrace this challenge continues to inspire me. Being at a small company, I get to learn many new skills. My days vary from working with clinical trial planning, helping with grant writing, project organization and planning, to data analysis and presentation."
Fighting disease, improving family planning: "I am excited about work we are doing to develop long-acting therapies that provide innovative treatment options for diseases such as HIV and malaria, which remain major global health threats and where adherence and ease of dosing can truly make a difference. I am also excited about the development of Lyndra's novel once-monthly oral contraceptive, which we hope will provide a practical modern contraceptive option globally."
The Wheaton impact: "The lessons I learned in professors Robert Morris's and David Huizenga's course 'Applied Health Science' were transformative for me and are still applicable to my work today. This class broadened my thinking about the intersection of medication development, government agencies, health care systems and public health. The practical discussions and debates in this class provided a new lens that took me beyond a solely academic perspective; this holistic picture was one that I found incredibly interesting then, and that I still reflect on a lot today."
Kruger received her master of medical science in public health epidemiology from Karolinska Institutet, Sweden.
Policy and women's health
Nykia Leach '17
International programs officer, Willows International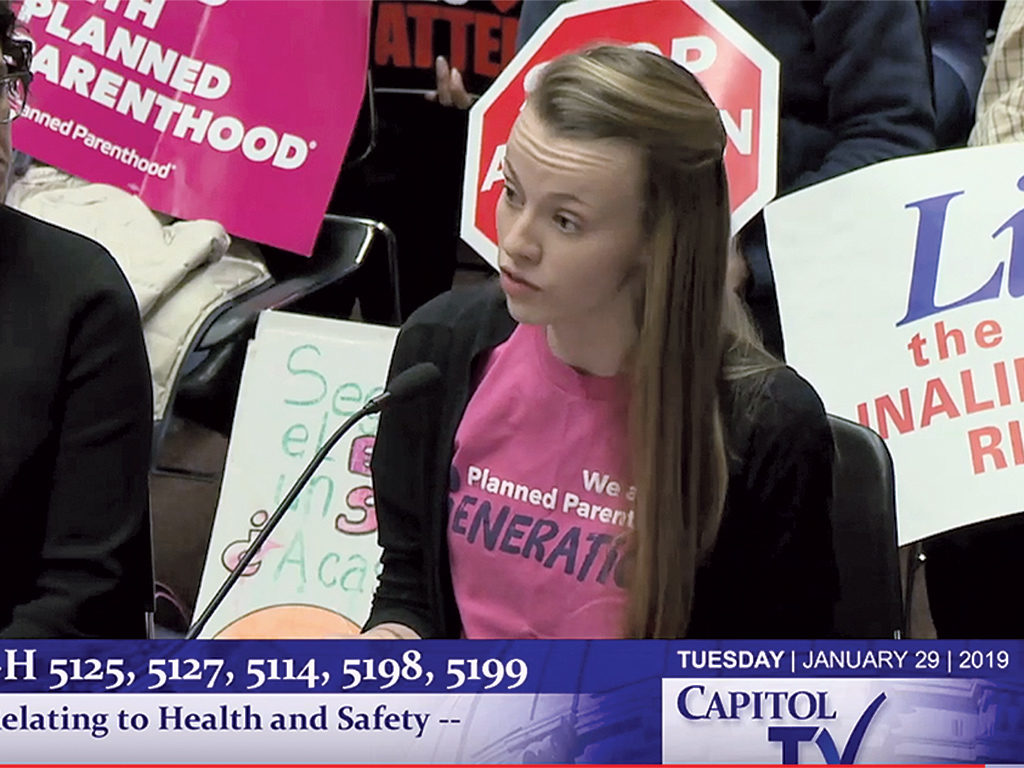 Promoting women's health across the globe: "At Willows International, I support women through programs that improve knowledge and increase access to services and products to help them achieve their reproductive goals. I work in field sites in Ghana, Tanzania, Pakistan and Turkey monitoring and evaluating program implementation; analyzing data; designing and updating data collection methods; and presenting progress reports. To maximize the reach and quality of our efforts with cultural competency, I also often strategize with fellow members of leadership to improve existing protocols or develop new programs."
Advocating for policies that empower women: "At The Womxn Project, a nonprofit, I work part-time as a field organizing consultant. I focus on building a strong, feminist, community-based movement that ensures the liberties of Rhode Islanders by using art and activism to advance education and social change. Using my public health knowledge and experience, my primary role is to advocate for legislation promoting reproductive freedom in the community and at the State House."
Closing disparities through strategic planning: "Public health is the field that emboldens its academics and professionals to see beyond acute clinical care in order to ask the most perplexing, most telling of questions: the 'why' questions. We as public health professionals identify patterns in morbidities and mortalities and explore disproportionately negative outcomes, often impacting the most marginalized of communities. We also develop evidence-based strategies for tackling these health disparities from the root up."
The Wheaton impact: "My liberal arts degree has prepared me for a career in public health. I successfully developed an independent major in public health, wrote and defended an honors thesis on sex education, and identified connections between what I was learning—a skill that I have found to be the most practical of all. From leading the Sexual Health Advocacy Group to traveling to Ghana, how I chose to spend my time at Wheaton, combined with the lasting relationships cultivated, paved the way for my success today."
Leach received her master's degree in public health from Brown University.
Behavioral science and disease prevention
Atsuyoshi "Atsu" Ishizumi '12
Behavioral research intern, Centers for Disease Control and Prevention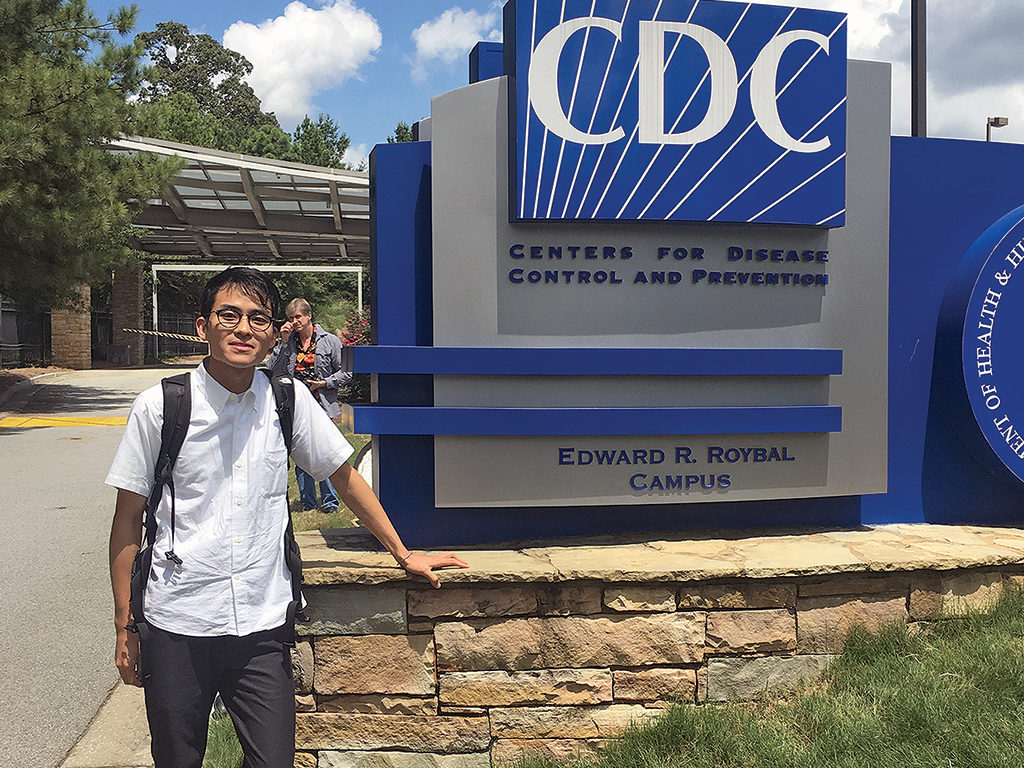 Targeting behavior to improve health outcomes: "I am a behavioral research intern at the Centers for Disease Control and Prevention in the global immunization division in Atlanta. I'm helping to conduct implementation research on vaccine hesitancy, which can be described as people's hesitant attitudes or behaviors toward receiving vaccinations. My current work focuses on trying to understand what can be done to improve hepatitis-B birth dose vaccination uptake in certain parts of Asia. The bulk of my responsibilities involve handling data and assisting researchers. That requires me to use various skills, including qualitative data analysis and behavior theory."
Blending anthropology and marketing: "Public health is inherently about social good and providing value to society. Being able to play a small part in that process is a fulfilling experience. For me, personally, the public health field is interdisciplinary as it allows me to tap into different skills and interests I have acquired through my academic training and professional career, including anthropology and marketing."
Using marketing research to promote blood donations: "I was in India in the summer of 2018 for a research project looking at nutrition. Also, I was a research intern at a social marketing agency in Tokyo that was working on a project for the Red Cross at the time. We were trying to figure out ways to promote blood donation among the general public, so I conducted some qualitative research to help devise strategies. Both contributed to my interest in pairing anthropological research with health and marketing."
The Wheaton impact: "Wheaton played a huge role in preparing me for this career. All of the courses I took as part of my anthropology major curriculum equipped me with qualitative research and writing skills that I utilize on a daily basis. Professor M. Gabriela Torres's 'Medical Anthropology' course was a turning point for me because what I learned in that class really ignited my interest in applying anthropological skills to improve people's health."
Ishizumi received his master of science, social anthropology, from University of Oxford.