Tackling HIV/AIDS prevention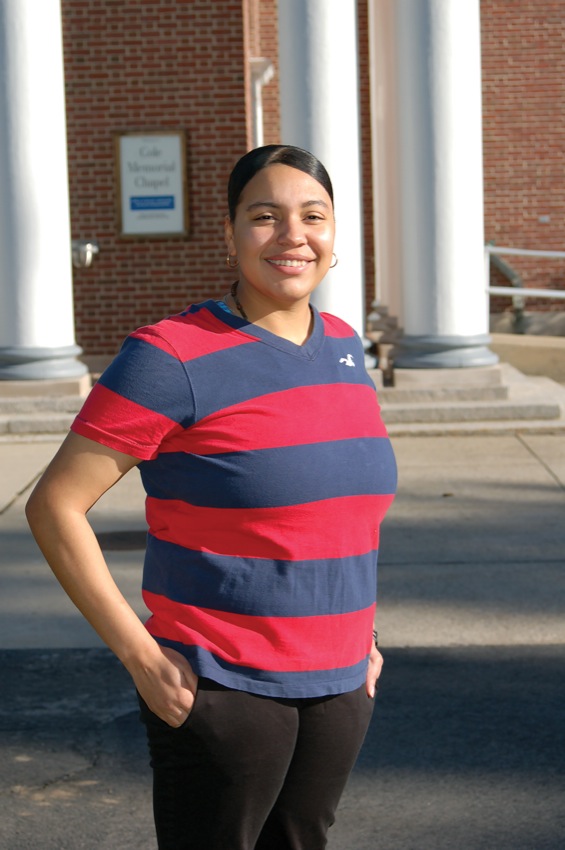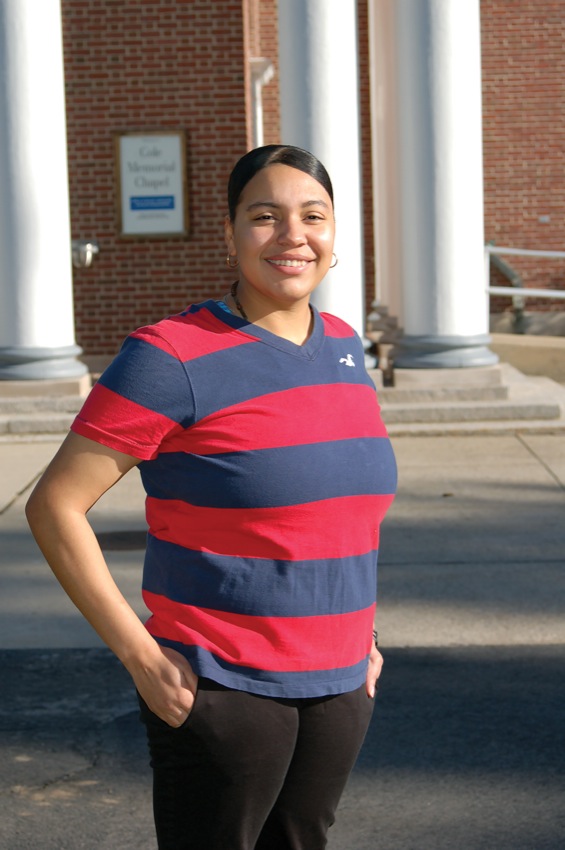 Gilda Rodrigues '14, an advocate for disease prevention and maternal health, was named a recipient of Rotary International's prestigious Global Grant scholarship.
The grant supports graduate study in one of the organization's focus areas, including disease prevention, education, and maternal and children's health. The goal is to support large international activities with sustainable, measurable outcomes.
The Rotary scholarship builds on Rodrigues's previous focus in the health care field. In 2013, she studied public health, race and human rights in Brazil, thanks to the Benjamin A. Gilman International Scholarship Program.
Following graduation, Rodrigues joined AmeriCorps, for which she volunteered for multiple organizations, including Community of Hope, a clinic focused on providing primary care to underserved families, and the Torture Abolition and Survivors Support Coalition. Her research credentials also include work at Harvard Medical School and at Brigham and Women's Hospital in Boston.
Rodrigues, who majored in religion on a pre-med track, headed to England in September to pursue a master's degree at the London School of Hygiene and Tropical Medicine. The one-year program will teach her multidisciplinary and practical methods in selecting and designing systems to control diseases.
Her passion for fighting disease began as a very personal one.
"When my siblings were young they became really sick, so I spent a lot of time in the hospital. I became so amazed by the services that the doctors provided and wanted to become just like them, saving children's lives," said the East Boston native.
Her early interest in health care has developed into a passion for HIV/AIDS prevention. She hopes to help remove the stigma surrounding parents diagnosed with the disease, which affects children as well.
"For those who have family members with HIV/AIDS, the suffering is never-ending, which is similar to some of the other chronic conditions in my family," said Rodrigues.
While abroad, Rodrigues plans to put her Wheaton education and her desire to help people to work. She spent the summer gaining final approval to develop education seminars at Body and Soul, a United Kingdom charity program focused on HIV prevention. The organization is specifically geared to youth ages 13 to 19, which appeals to Rodrigues because she wants to focus her efforts on the youngest and most vulnerable populations.
In addition to teaching and training young people about HIV/AIDS and health, Body and Soul also empowers them to become future advocates for disease prevention in their communities.
"I hope that I can help the youth by making them more aware that they are not alone in learning to live with HIV/AIDS, and, at the same time, motivate them toward action rather than pity," she said.
For Rodrigues, the Rotary scholarship is a stepping-stone to her ultimate aspiration: becoming a pediatrician. She hopes to eventually work in developing countries to open up better access to health care and advance approaches to prevent endemic diseases in vulnerable locales.
"I feel great and I'm very proud to receive this grant. I've worked really hard for it," she said.
This article was originally published online on June 3, 2015.