Professor of Religion Jonathan Brumberg-Kraus talks about the history of salt and its roots in Jewish culture in the May-June issue of Moment magazine.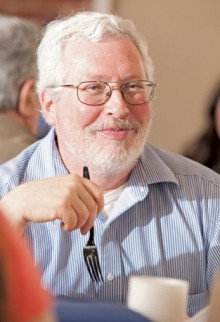 Not just an "essential and universal part of the human diet" used for pickling and preserving, as Rachel E. Gross writes in the article, salt is also symbolic in Judaism and prevalent in Israel, home to the Dead Sea—a sea that is 10 times as salty as any other sea on earth. The article tracks the mineral's use from ancient times up through the modern age, noting how salty foods became associated with Jewish immigrants in the United States.
Lox, bagels, pastrami, corned beef, whitefish and pickles were all salty dishes that were considered part of Jewish cuisine in America, dishes with tastes that, as Brumberg-Kraus says, "were very assertive and very pungent—garlicky, salty, pickled foods."
As he notes in the article: "Salty foods were a way of asserting Jewish identity."
The piece is part of Moment's 40th anniversary issue. Check it out at momentmag.com.