Valeria Correa '09 works at U.N. to save Ecuadorian rainforests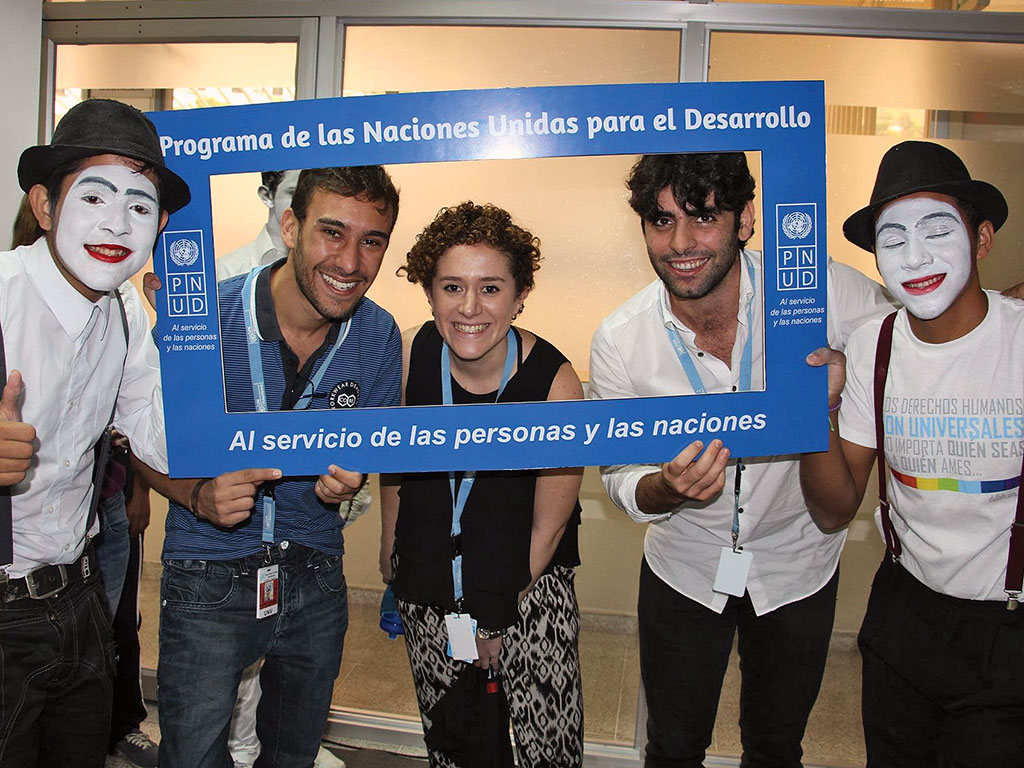 At Wheaton, Valeria Correa '09 double majored in international relations and Hispanic studies.
What professors remember most about her is her aptitude for international relations and passion for constructive dialogue, which are both serving her well in her current job as project officer with the United Nations in Ecuador.
"In all of the classes she took with me, her perspective was an asset as she endeavored to get her peers to step into the shoes of the other. She never let anyone forget that the world did not start or stop with the United States," said Darlene Boroviak, professor emerita of political science.
Correa, originally from Ecuador, received advanced degrees in international development and Spanish and Latin American literature, respectively, from London School of Economics and Political Science and New York University.
As a project officer with the United Nations (U.N.) Development Programme, an agency focused on sustainable development, Correa's work involves balancing the needs of farmers and the health of the Ecuadorian rainforest—a crucial safeguard against climate change.
Associate Professor of Hispanic Studies Domingo Ledezma said it is no surprise that the U.N. hired her for its pivotal work in sustainable development.
"Valerie has a strong liberal arts education and global experiences, has values she learned at Wheaton, and she knows the local situation and the idiosyncrasies of the people. All of these things made her a good candidate," Professor Ledezma said.
In her role, Correa plans, manages and monitors environmental projects in Ecuador while serving as a liaison between the local government and the U.N. The agency's goals to reduce deforestation are relatively new, but with her help, the U.N. has received support from Ecuador President Lenín Moreno.
"I have always been interested in giving back to my community and pursuing activities that will have an impact on people's lives," she said of her role, which she began in April 2017.
"My most proud moment so far is helping to organize a workshop that the president attended. Having his support is important as it has brought attention to this program and to sustainable development," she said.
This past February, Ledezma traveled south nearly 3,000 miles to Quito, Ecuador, a city high in the Andean foothills known as the gateway to the Amazon rainforest.
During the trip, Ledezma and Gretchen Young, dean for the Center for Global Education, met with Correa over dinner in downtown Quito, and discovered that the Wheaton alumna is involved in this work with meaningful global significance.
As for Correa, she said she is happy to be home after living and studying abroad for more than 10 years.
"I'm happy I can promote positive change and bring about transformation in my country," she said.