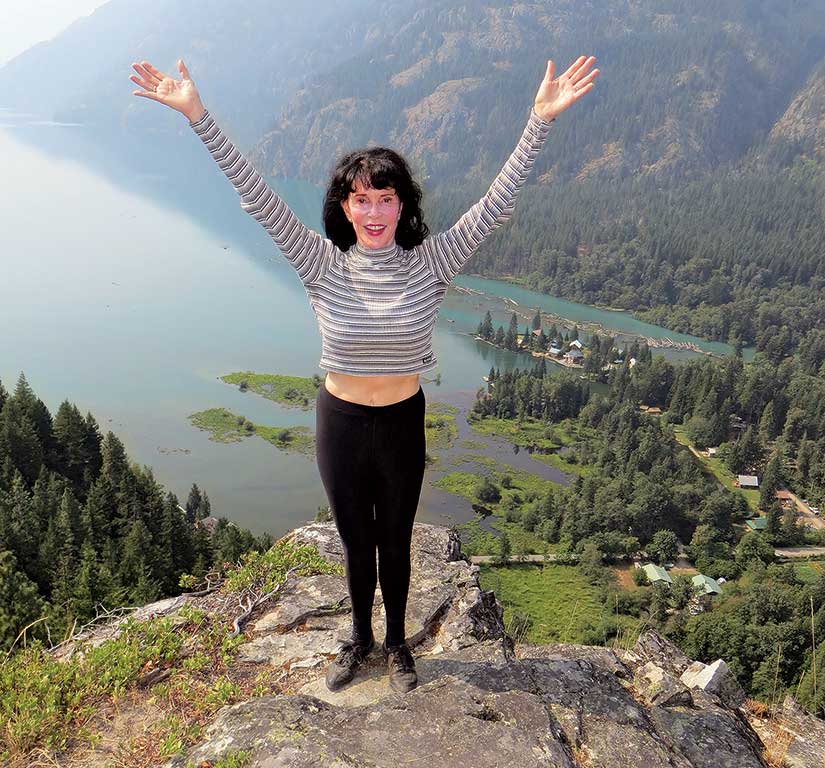 For Lara Udell Pizzorno '70, osteoporosis—a silent and progressive disease that leaves bones porous and prone to fractures—is a family affair.
"Every woman I know about in my family, from my great-grandmother on down, developed osteoporosis and this disease took them from us much earlier than was necessary," she said.
Pizzorno, unfortunately, was also on that list. Although she had been steadfast in her pursuit of a healthy lifestyle, she still was diagnosed with osteopenia in her early 40s.
It became her mission to better understand the disease. Through genetic testing, she learned that a key cause of her family's osteoporosis was genetic: vitamin D receptors that do not form properly. This greatly increased her need for sufficient vitamin D to enable her body to absorb calcium, which is critical to bone health.
Pizzorno is a published medical writer and editor and author of Your Bones (Axios Press, 2011). In 2019, she was featured on a FOX News (Seattle) segment on bone health. She has lectured at medical conferences in the U.S., Europe, Russia, Australia and New Zealand.
Despite the pain osteoporosis has inflicted on her family, she brings a positive message: "Osteoporosis is entirely preventable and reversible, safely and naturally."
Pizzorno, who majored in religion at Wheaton, received a master's degree in philosophical theology from Yale University and a master's degree in English literature from the University of Washington.
She imparts two pieces of wisdom for people looking to improve their bone health:
Make sure you are getting the right nutrients. Calcium, vitamin D, vitamin K2, magnesium and boron all are important for bone health. Vitamin D, in particular, is crucial because it allows for the active absorption of calcium. Vitamin K2 activates the proteins that regulate where calcium goes in the body; if you have low levels of K2, calcium could end up in your arteries, kidneys or brain, and not in your bones. Pizzorno suggests obtaining a common blood test called 25-hydroxy vitamin test to determine whether you are absorbing sufficient vitamin D. A less common test called unOC (uncarboxylated osteocalcin) can show whether you are providing your body with adequate K2. She suggests researching foods and supplements that can help supply these nutrients if deficiencies are detected.
Examine your diet and lifestyle. Minimize chronic low-grade inflammation, which promotes bone loss and increases the risk of fractures, through a healthy diet and regular weight-bearing exercise. Pizzorno recommends barre3- and yoga for osteoporosis. She said postmenopausal women, in particular, need to be mindful of diet as the loss of estrogen greatly impairs the ability to control inflammation. Pizzorno said to avoid processed foods and to prepare meals from whole or minimal-processed foods, and to choose organically grown as much as possible. She also recommends taking a supplement with EPA and DHA, the omega-3 fatty acids found in fish, to reduce inflammation.