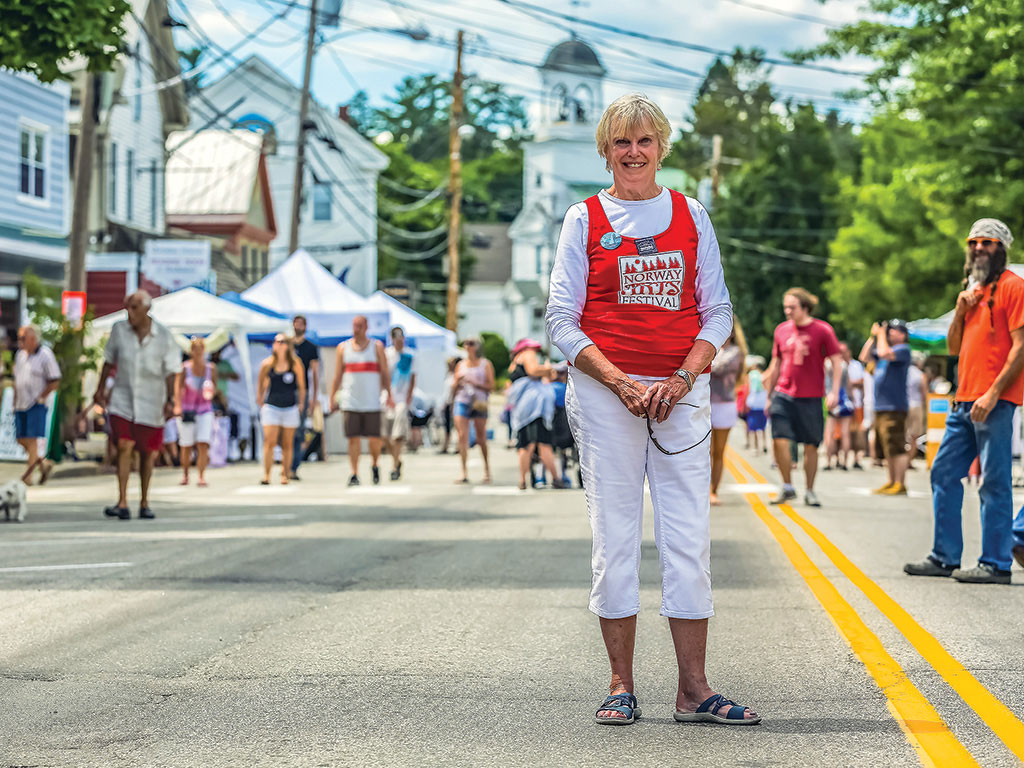 Retired teacher Andrea Hurd Burns '59 can trace her lifelong interest in historic preservation to the moment she first walked on the Wheaton campus.
"It was a gloomy, gray day when my mother and I visited Wheaton. Through the mist, there was a stark linear feeling about the buildings, and I liked the classical lines and feeling of permanence," she said.
Burns said this impression, and the authentic sense of place at Wheaton, fueled a passion for preservation that continues through today.
Burns received the Downtown Visionary Award from Maine Downtown Center in September 2017. Her work entailed promoting the town of Norway, Maine, as a cultural, commercial and recreational center, and raising awareness of the value of the area's historic buildings and architecture.
The Maine Downtown Center works to drive sustainable, long-term economic growth to Maine by empowering leaders, strengthening communities and guiding public policy with economic research.
"Andrea Burns is best described as 'all heart.' She galvanizes volunteers around community causes. She is the unabashed voice in the room reiterating why quality of place matters," according to the center's statement on her award.
One project important to Burns involved the Gingerbread House, an 1850s-era home iconic to Norway. As president of economic development organization Norway Downtown, she helped save the locally beloved house from demolition.
In addition to Norway Downtown, Burns has served on the boards of the Maine Community Foundation's Oxford County Fund, McLaughlin Garden and Homestead, Maine Preservation and Western Maine Health.
Burns received her bachelor's degree in European history from Wheaton and worked for the Essex Institute (currently called the Peabody Essex Museum) in Salem, Mass., before embarking on a 25-year career as a teacher at the Mildred M. Fox School in South Paris, Maine. She received the Outstanding Teacher Award during her tenure.