Steering the Head of the Charles Regatta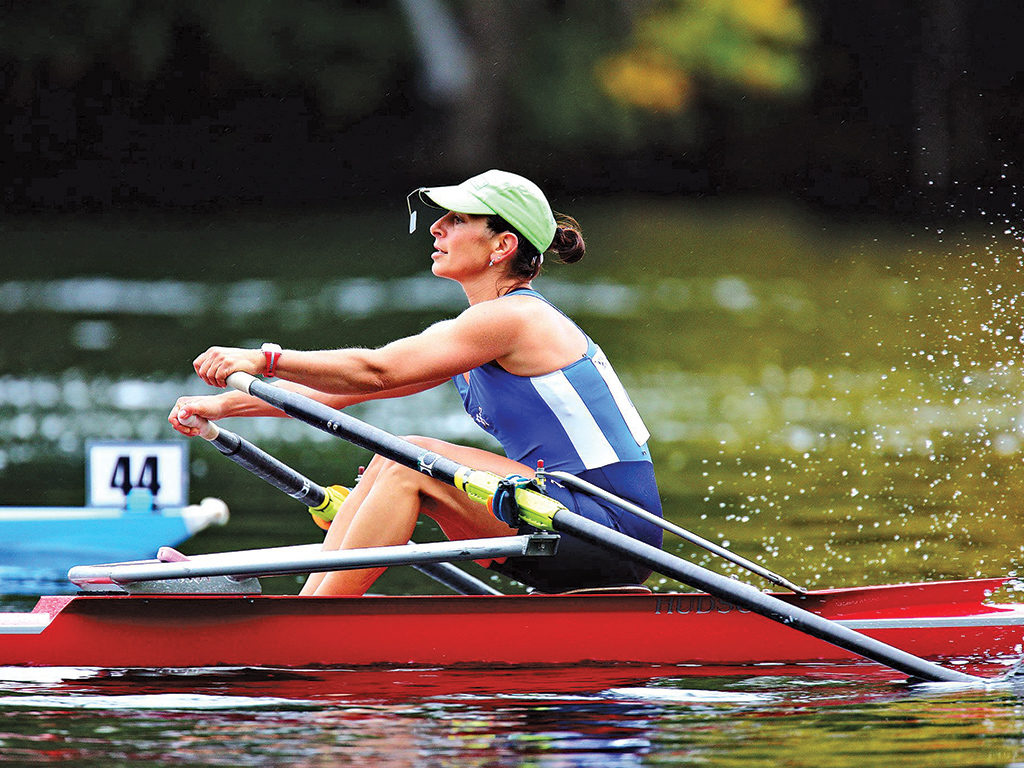 The prestigious Head of the Charles Regatta claims to be the largest two-day rowing event in the world. It attracts more than 11,000 athletes rowing in more than 1,900 boats and requires 30 committees and 1,800 volunteers as well as full-time staff to successfully pull it off each October.
It's the kind of logistical challenge that many might steer clear of. Not Natasha Whitestone Strom '89. She is at the helm as the new co-director of a regatta that has been raising pulses along the Charles River in Cambridge, Mass., since 1965.
As co-director, Strom coordinates the race volunteers and a small staff that oversees the logistical operations of more than 60 races throughout the event. She also is responsible for the overall athlete and spectator experience, including safety and hospitality.
In addition to serving as co-director of the Head of the Charles Regatta, Strom is co-commodore of the C.R.A.S.H.-B Sprints World Indoor Rowing Championships.
An avid rower herself, she has won both solo and team races in local and national regattas. During the 10 times she has participated in the USRowing Masters National Championships, she has earned first place in more than 20 races.
She also has participated in the Head of the Charles Regatta as an athlete (for nearly every year since 1995) and as a volunteer. She treasures the festive and communal nature of the event.
"I really love the process of rowing and the constant striving for the perfect stroke," Strom said. "I love working hard, competing and the social aspects of being part of a large and active community."
At Wheaton, she majored in classical civilization, with an emphasis in classical archaeology. After Wheaton, she earned her master's degree in classical archaeology at Oxford University in England. When she returned to the states, she worked for several years at the Museum of Fine Arts, Boston, in roles including group coordinator for the museum's Picasso exhibition and as department assistant in the Egyptian section of the Art of the Ancient World, a collection of antiquities.
In addition to her master's degree in the U.K., she brought back to the states a newly discovered passion: rowing.
"Everyone had told me that rowing was big in the U.K. and that I should try it. I had no idea what I was getting myself into, but it really clicked with me and quickly became a huge part of my life," she said. "I discovered ways to push myself that I didn't know I could, and I also discovered a huge competitive side."