Staying ahead of the virus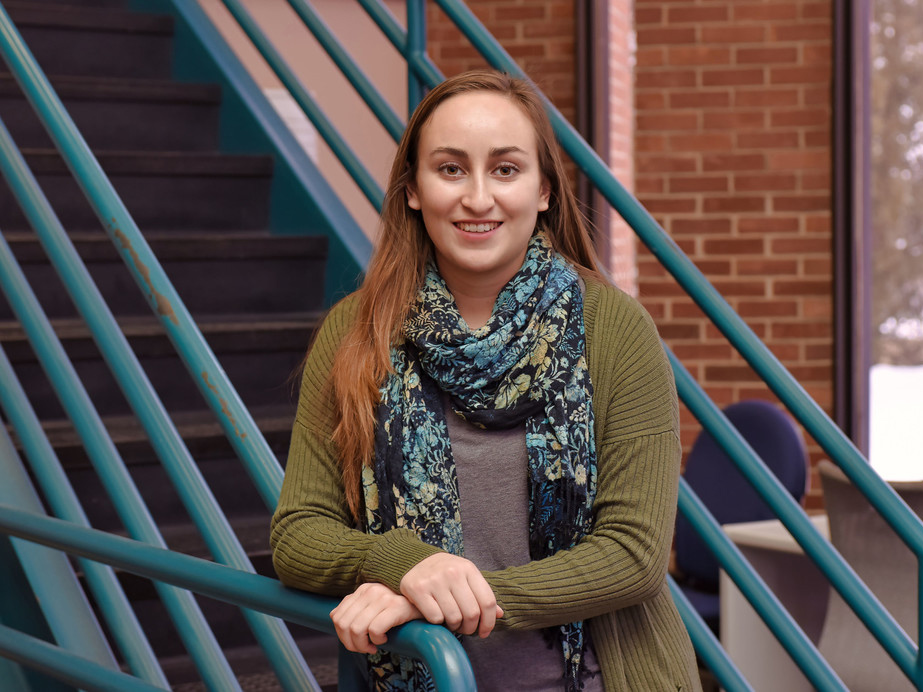 Contact tracer Julia Corey '19 works to contain the spread of COVID-19
When the state of Massachusetts and the Boston-based global nonprofit Partners in Health launched the COVID-19 Community Tracing Collaborative—an initiative to stall the spread of the coronavirus—Julia Corey '19 knew right away she wanted to help.
"Right now, we are in the middle of a global health crisis, and as a global health student I wanted to help out in any way that I could," said Corey, who is pursuing her master's degree in global health from Trinity College in Ireland. (Corey currently is at her home in Massachusetts due to the coronavirus.)
The alumna, who was an international relations major at Wheaton, decided this month to join the ranks of Partners in Health's 1,000 contact tracers being deployed to "flatten the curve."
In this role, Corey reaches out to patients who have tested positive for COVID-19 to determine who they may have come into contact with in the days before their symptoms developed. She screens these contacts for symptoms and provides them the necessary resources and guidelines for self-quarantine.
"Reaching out to these contacts helps them to monitor their health and symptoms and also helps to prevent them from unknowingly spreading it to others," Corey said.
The COVID-19 Community Tracing Collaborative is part of Massachusetts's larger effort to test and provide support to people in self-quarantine to contain the spread of the coronavirus.
"Massachusetts is the only state in the nation implementing this type of programming, and this collaborative tracing initiative will break new ground as we work together to slow the spread of COVID-19," Massachusetts Governor Charlie Baker said in an announcement launching the initiative on April 3.
As a graduate student, Corey studies all aspects of global health— from health financing, health policies and project cycle management to epidemiology, maternal and child health and climate change.
The virus is spawning a crisis that affects individuals both within and across countries—but often disproportionately, she noted.
"While COVID-19 does not discriminate against who it infects, there is a lot of structural violence and existing health disparities in our society that have caused many marginalized and vulnerable groups to be disproportionately affected. Addressing these issues will be crucial to saving lives both now and, in the future," said Corey, who has chosen to pursue a career in global health because there are so many ways to get involved.
"The global health crisis that we are going through right now is unlike anything we've seen in our lifetimes," she said. "While the area I am most passionate about is sexual and reproductive health and rights, particularly for marginalized groups and in humanitarian crises, in the midst of a pandemic I can also use my education to contribute to slowing the spread of an infectious disease."