Spring production reflects on pandemic era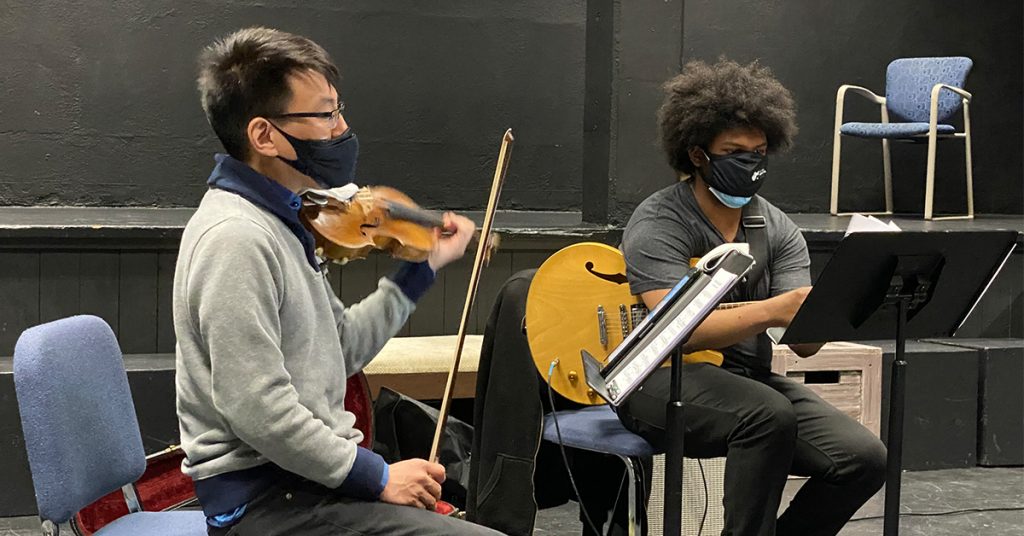 Collaborative two-day virtual series to showcase campus creative expression
Wheaton's Department of Theatre and Dance spring production aspires to bring the community together through arts and storytelling to engage in deeper reflection on the events of current times.
The "Wheaton X Series," a live, virtual event, will include two evenings of programming on Thursday, April 8, and Friday, April 9, followed by a behind-the-scenes event in which participants will talk about creating the X Series on April 15. Through a range of artistic expression that includes dance, music, poetry and film, performers will respond to the prompt "2020 and Beyond: Our Reflections. Our Responses."
The pandemic has created challenges for the performing arts. The X Series has sought to address some of the challenges by providing opportunities for creative expression that follows COVID-19 protocols, with a focus on collaboration between campus partners and student-run groups, according to X Series director and producer Joe Wilson Jr., visiting assistant professor in theatre and dance.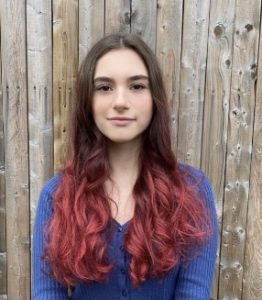 Unlike a traditional spring production, the entire Wheaton community—including faculty, staff, alumni and student groups—was invited to participate in the show. The X Series provides support to both performers and behind-the-scenes technicians who want to engage in the creative process.
"The production came about from conversations in the Department of Theatre and Dance that examined our practices in how much access we are providing to the arts for students not necessarily part of arts-related academic programs. We wanted to find a way to engage as many people in the arts in our community as possible. This is part of our greater work in our community to excavate and elevate stories that don't always get told," Wilson said.
All performances presented during the event will celebrate the talent, stories and passion within the college community, he said. Short-form plays and films, musicals, dance collaborations, spoken word and poems all will be part of the virtual event.
Each act is part of one of three teams headed by a stage manager. Technical assistance is being provided to remote students as well as student-run groups and individuals to record their performances. Some acts, such as dance groups like a collaboration between SOLE and Wheaton Dance Company, are being filmed in Weber Theatre on campus.
Alumni who are involved in the Evelyn Danzig Haas '39 Visiting Artists Program are working with students to make the show a success. Meg Donnelly '07 is serving as a visual stylist and director of wardrobe and Taylor Kaufman '20 is serving as a stage and production management mentor. Also, Madison Abdul '21 is the show's assistant director and creative contributor.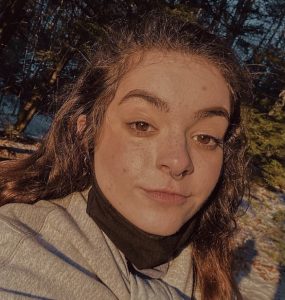 Some X Series acts originally were created as part of the fall course "The Business of Acting," taught by Wilson. Bethany Tetreault '23, a music major, took that class and created a musical that she will present at the event.
"Joe encouraged me to continue working on the musical I started to create in his class. Last year, in 2020, COVID-19 was raging, political and social tensions were high and everyone's lives were changed forever. It gave me inspiration and motivation to share various perspectives during this unprecedented time," she said.
Tetreault's short-form musical follows the lives of people whose lifestyles, personalities and struggles differ.
"They may not know each other, but their stories are connected. The characters encounter setbacks and successes, resembling very real instances, throughout the brutal year of 2020," she said.
The X Series gave her a creative outlet during a difficult time for performing arts.
"[The pandemic] got in the way of performing opportunities, internships, jobs and experiences in general. Having events such as Wheaton X Series gives creatives the opportunity to keep some aspect of performance alive," she said.
Sophie Waters '23, who is pursuing an independent major in documentary film, created a full-length video project that chronicles the pandemic from its early days.
"As a striving documentarian, I'd been searching for some story to tell throughout my college experience. A pandemic wasn't what I was expecting, but it sure does work. I picked up the camera, and since then, I try not to put it down. The smiles, the scares, the tears, the pain and the exhaustion are all on camera. It was more hours of footage than I could possibly go through in one semester. What the audience will be seeing is simply the beginning. My story, our story, is far from over," Waters said.