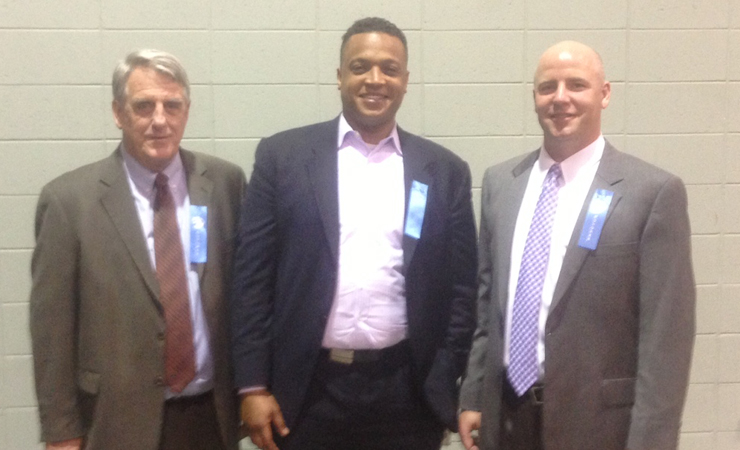 Boston Sports Apparel Co., a venture started by Wheaton alum Mahlon Williams '95, is getting some attention now that a major retailer has begun carrying its merchandise.
Williams, who played on the Lyons men's basketball team, talks about the company he started in 2008 in a recent Boston Globe article titled "Boston's sports (apparel) underdog no more."
In the article, Williams talks about leaving a job at Fidelity Investments in 2010 to focus on his T-shirt company, which made its mark about a year ago when national retailer Sports Authority began selling its T-shirts in stores.
Williams credits his father, a professional football player and police officer, with sparking his entrepreneurial interest, saying that as kids he and his sister went door to door selling snowflakes crocheted by his dad.
Williams was inducted into the New England Basketball Hall of Fame in 2013 and was a Season 2 winner on the Spike TV reality show "Pros vs. Joes," in which sports fans compete against professional athletes.