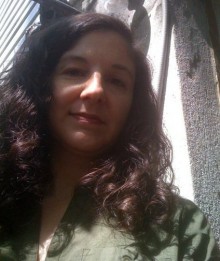 A Wheaton graduate who now teaches anthropology at St. John's University in New York will close the 33rd annual Sociology and Anthropology Senior Symposium as the event's keynote speaker.
Anne Galvin '93, who is an associate professor at St. John's, will talk about her research in Jamaica, which is the subject of her recently published book, Sounds of the Citizens: Dancehall and Community in Jamaica (Vanderbilt University Press, 2014).
The lecture will begin at approximately 7 p.m. in the Faculty/Staff Dining Room.
The book explores the connection between the dancehall music artists and industry with development efforts in local Jamaican communities. According to the Vanderbilt Press, the book explores how "the rhythms of dancehall music reverberate in complicated ways throughout the lives of countless Jamaicans."
Galvin currently serves as editor-in-chief of the NEAA Bulletin, a peer reviewed publication of the Northeastern Anthropological Association, and she has written articles for a number of journals, including the Anthropological Quarterly, NEAA Bulletin, and The Applied Anthropologist. She earned her master and doctoral degrees from the New School for Social Research.
The Wheaton alumna's address will close the anthropology and sociology department's tradition of spotlighting the research of their graduating seniors. All anthropology and sociology majors are required to write a senior thesis; the symposium, which began in 1982, provides an opportunity for the seniors to share the results of their capstone studies.
The topics represented in this year's symposium reflect the broad sweep of the fields of anthropology and sociology—from the activist movement combatting tracking and the ways in which social media is changing adulthood to the influence of gender on student and faculty interactions in the college classroom.