Solving crimes from the lab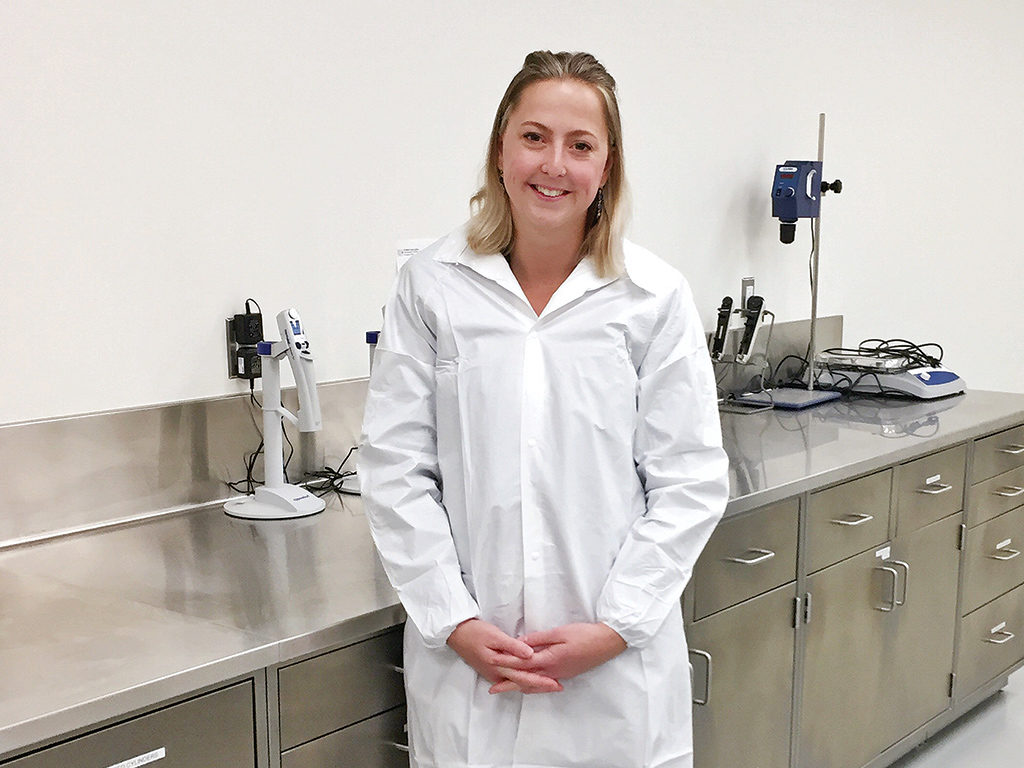 As a teenager, Kelsie Jenquine '15 devoured tales of true and fictional crime on TV shows and in books.
Now, a few years after graduating from Wheaton, she is dedicating her career to helping solve real crimes.
As a forensic program coordinator at Collaborative Testing Services in Virginia, Jenquine works with private, state and federal forensic crime labs to ensure their drug and DNA evidence are admissible in a court of law.
Her job involves developing, producing and evaluating forensic proficiency tests—a requirement for analysts in crime labs to maintain their accreditation. They often are used in court to show a jury that an analyst is proficient in the job and, therefore, a reliable expert witness.
"My favorite part of my job is that I get to constantly expand my knowledge. I interact with people in the forensic field every day and learn something new about how other labs process evidence and how that can vary," Jenquine said. "The forensic field is incredibly exciting and growing every day; it's amazing to be part of the progression."
At Wheaton, Jenquine—a student-athlete who played on the women's lacrosse team—majored in biology, with minors in chemistry and psychology. Her Wheaton curriculum provided her with a strong interdisciplinary background to support her pursuit of a forensic science career, she said.
Her senior seminar research paper, published in the Wheaton Journal of Biology Senior Seminar Research, focused on forensic odontology, which is the use of teeth to identify dead bodies. Her research advisor, Professor of Biology Robert Morris, joked that her presentation was both "exciting and creepy," but that it made a big impression on him, and her classmates.
"The combination of Kelsie's passion for forensic science, and the contagious enthusiasm she had for the detective work that goes into it, grabbed the attention of the whole class," Morris recalled. "It was clear from Kelsie's excitement that she was committed to pursuing this path, and it was evident from her clear and passionate presentation that she was bound to make big contributions in the field."
Jenquine said her coursework at Wheaton, and especially her senior seminar paper, enabled her to gain admittance into Boston University's forensic sciences master's degree program. There, she conducted research at the Massachusetts State Police Crime Laboratory on the best way to obtain evidence from latex gloves in a crime scene where a firearm was involved.
In addition to preparing her for rigorous research on the graduate level, she said her experience as a Wheaton student-athlete taught her the importance of hard work.
"I have been complimented on my drive and work ethic in every commitment I've made post-undergrad, and I think a lot of that came from my development as an athlete throughout my time at Wheaton," she said. "Playing lacrosse at Wheaton contributed to other important qualities that I maintain in my life today as well, including communication skills and time management."