Social justice through literature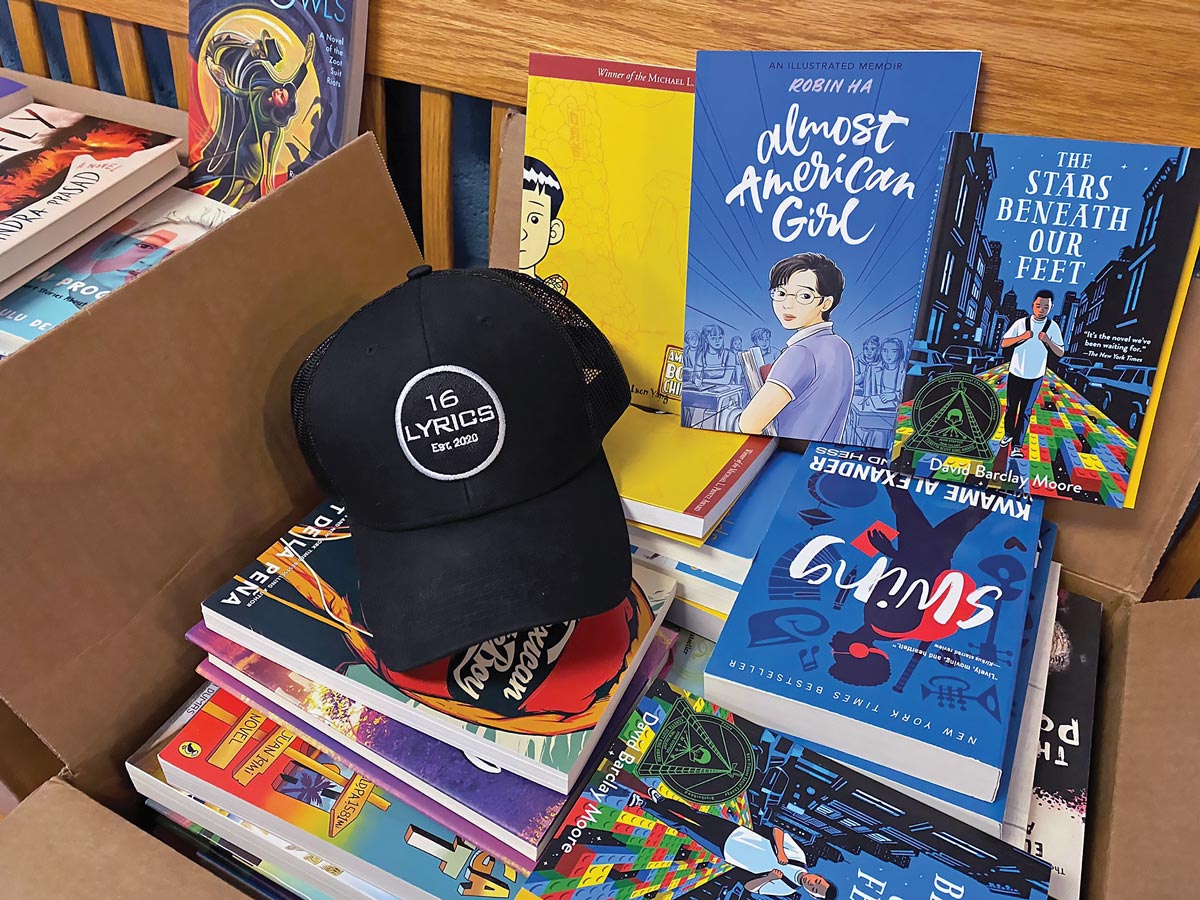 Alumni-founded nonprofit focuses on dismantling racism
In 2020, the tragic deaths of George Floyd, Ahmaud Arbery and Breonna Taylor galvanized communities to engage in deeper reflection and conversations around racism and social justice.
Compelled to make a difference, a close-knit group of Wheaton alumni and friends led by Zhanu Bowden '00 decided to effect change through action. The group formed 16 Lyrics, a Massachusetts-based nonprofit that is working to dismantle systemic racism through education, community outreach and support of others.
The nonprofit already is making an impact. Its recently launched Representation Matters initiative put 605 books in the hands of students at four schools nationwide: York Middle School in York, Maine; The Ethical Community Charter School in Jersey City, N.J.; Cameron Middle School in Framingham, Mass.; and the University of Chicago Charter School-Woodlawn.
Thanks to a successful fundraising effort that yielded $17,000, 16 Lyrics purchased the books from Black-owned bookstores to donate to schools. All of them were chosen for increasing representation in literature.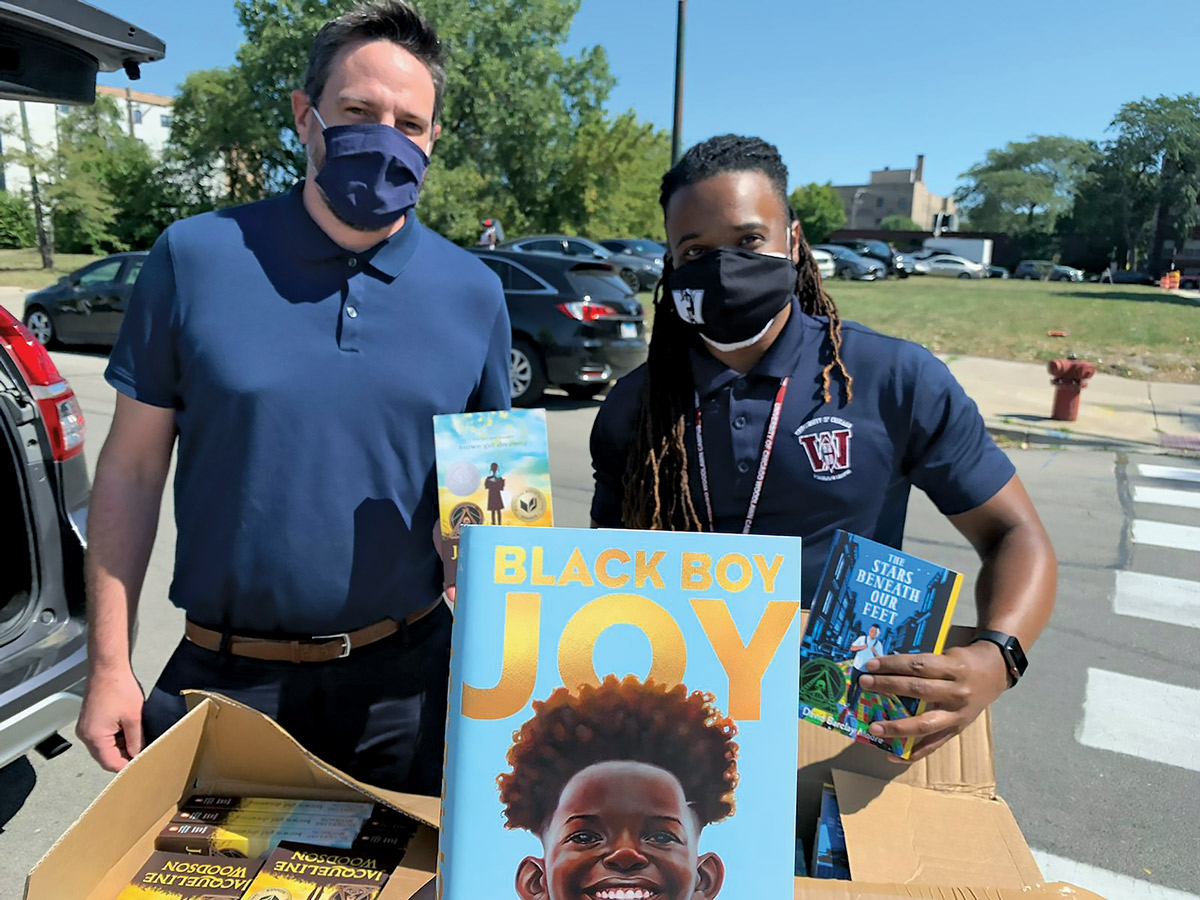 Timothy Allen '00 said that the establishment of 16 Lyrics stemmed from virtual conversations with fellow alumni and other friends around the start of the COVID-19 pandemic in 2020.
"Our conversation often switched to the social injustice that was becoming more and more apparent in America. But it was really the Ahmaud Arbery situation that lit our fire. The Black guys in the group seemed so unsurprised, and the white guys were devastated by what happened and devastated by this reaction from our Black friends. When Zhanu, who lives in a suburb of Boston, calmly announced that he always brings his license when he goes jogging, we were speechless.
"There was clearly so much that we did not understand. This led to a lot of reflection, learning and, ultimately, taking action by starting 16 Lyrics," said Allen, who double majored in education and psychology at Wheaton and currently is principal at Birchland Park Middle School in Longmeadow, Mass. Allen serves as the secretary of the organization.

Friends who are part of 16 Lyrics include Bowden, Allen, F. Michael Bruno '00, John Paul "J.P." Burlington '99, Adam Donroe '01, Jeremy Hancock '00, Mathew Kiernan '99, Damel Ling '99, Jeremy Mirick '99, Peter Butler '00, Geoffrey Taylor '99, Nick Fournier and Ryan McCollum.
According to Bowden, the lyrics represent words that the group is passionate about and align to its overall mission: anti-racist, opportunity, guidance, advocate, unity, love, community, empower, equality, commitment, education, empathy, listen, justice, diversity and inspire.
Bowden and Bruno serve as the president and vice president of 16 Lyrics, respectively. Bowden, who was a sociology major at Wheaton, is business analysis vice president at State Street, and Bruno, who majored in theater at Wheaton, is the senior marketing manager at athenahealth.
Collaboration was at the heart of the Representation Matters initiative, as it involved the nonprofit, schools, Black-owned bookstores and a mobile museum.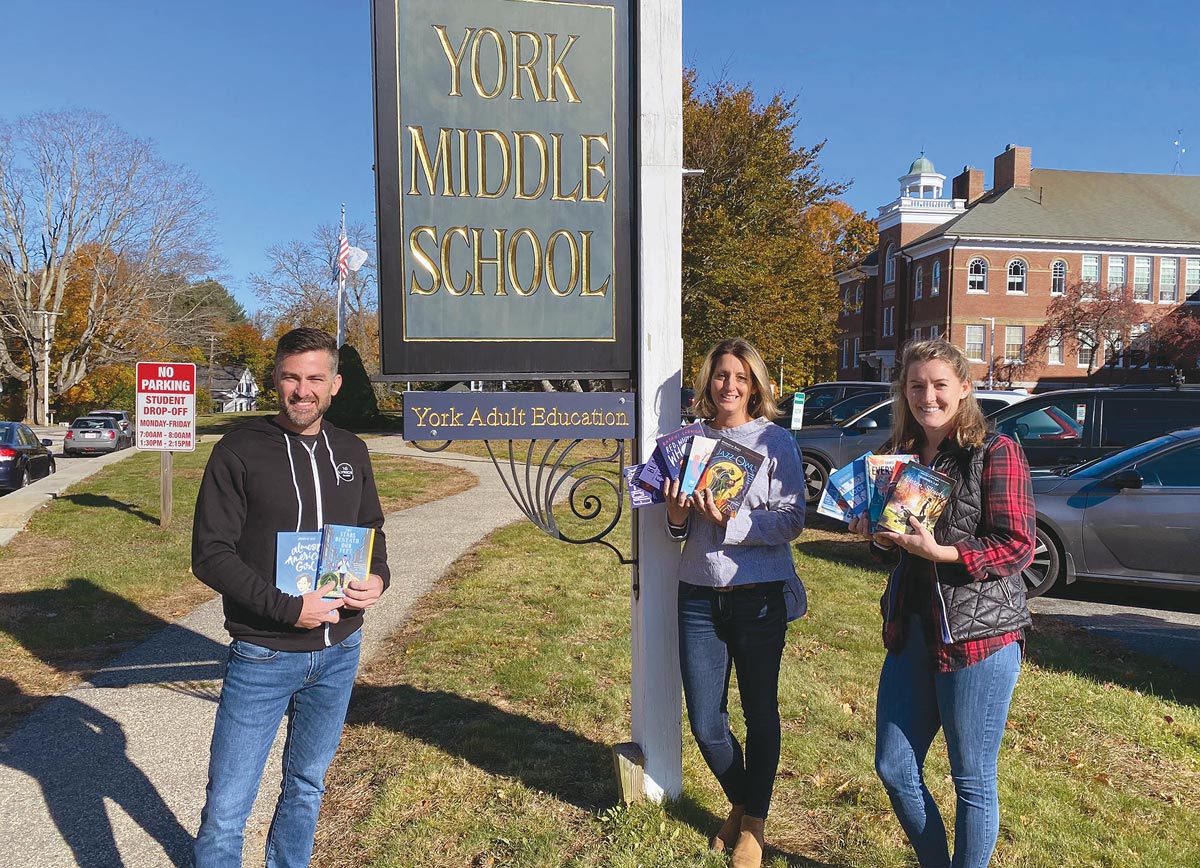 "We knew that we wanted our work to support anti-racism from start to finish. We wanted to work with schools of all demographics and from different geographic areas. We wanted to support Black businesses. And we wanted to increase representation in the types of assemblies and discussions that schools participated in. It became clear that to do anti-racist work, we needed to be thoughtful with each step," Allen said.
"To be honest, as much as this work has been about the schools and students, it has been wonderful working with small, Black-owned bookstores as well. We've learned just how vital these independent stores are, just how integral they are to their neighborhoods. Initially, we thought this would be an initiative that has a beginning and an end, but now that we see its impact, we are keeping it open and looking to work with more schools in the future," he said.
Choosing which books to disseminate also was collaborative in nature. The nonprofit compiled a list of 90 books from diverse authors and/or with diverse characters as a guide, but left it up to the schools to choose which books best suited their needs.
"We gave them autonomy to choose from our list or to request books of their choosing, as long as they did indeed increase representation in literature. It was amazing to give this autonomy because schools took it in many directions. York Middle School chose a couple of copies of almost 50 different books. Our school in Jersey City selected classroom sets of three titles. These are very different models, but they both fully promote representation in literature for middle school students," Allen said.
Butler worked with Donald Gordon and DeVear Peters from the University of Chicago Charter School-Woodlawn (UCW) campus for more than two months to finalize a book list. The final drop-off was very rewarding, he said.
"We opened the boxes of books together outside of the school, and Donald and DeVear were ecstatic. Knowing that we provided books to UCW to be used for instruction, written by Black authors and that have Black main characters, was just great. The drop-off was even more exciting as we will be bringing the author of one of the books selected by UCW, Kwame Mbalia, who wrote Black Boy Joy, to a virtual author visit," said Butler, who majored in sociology at Wheaton and currently serves as a school social worker at Evanston Township High School in Illinois.
UCW expressed its appreciation for the work of 16 Lyrics in helping realize its school mission—which is to cultivate culturally aware critical thinkers and leaders.
"[UCW] is delighted to have a new partner in our mission to provide our students with anti-racist education and experiences, and we thank 16 Lyrics for selecting our campus as an inaugural partner for their Representation Matters initiative," school officials wrote in a press release on the UCW website. "In particular, [we'd] like to thank 16 Lyrics team member Peter Butler for delivering hundreds of books to our campus in September—we loved having you back on campus!"
The group is working to bring more authors to schools. On January 25, in an equal partnership with Yale University and the New Haven Free Public Library, 16 Lyrics donated $2,500 to sponsor a presentation by New York Times best-selling author Jason Reynolds (who wrote All American Boys and Look Both Ways) to high school students in New Haven, Conn. They also were able to include their Representation Matters schools in this incredible experience, bringing the total to more than 1,200 students impacted.
In March, 16 Lyrics teamed up with the four schools for a virtual presentation with Khalid el-Hakim of the Black History 101 Mobile Museum. Founded by el-Hakim, the museum is a collection of more than 10,000 original artifacts of Black memorabilia dating from the trans-Atlantic slave trade era to hip-hop culture.
The middle school students also had the opportunity to enter a nationwide essay competition coordinated and sponsored by 16 Lyrics for its partner schools. They submitted an anti-racist presentation or wrote an anti-racist essay to demonstrate the ways in which they have engaged with their reading. The nonprofit awarded gift cards to Black-owned businesses to the student winners and displayed the projects on its website.
You can learn more about this group and its work at 16lyrics.org.