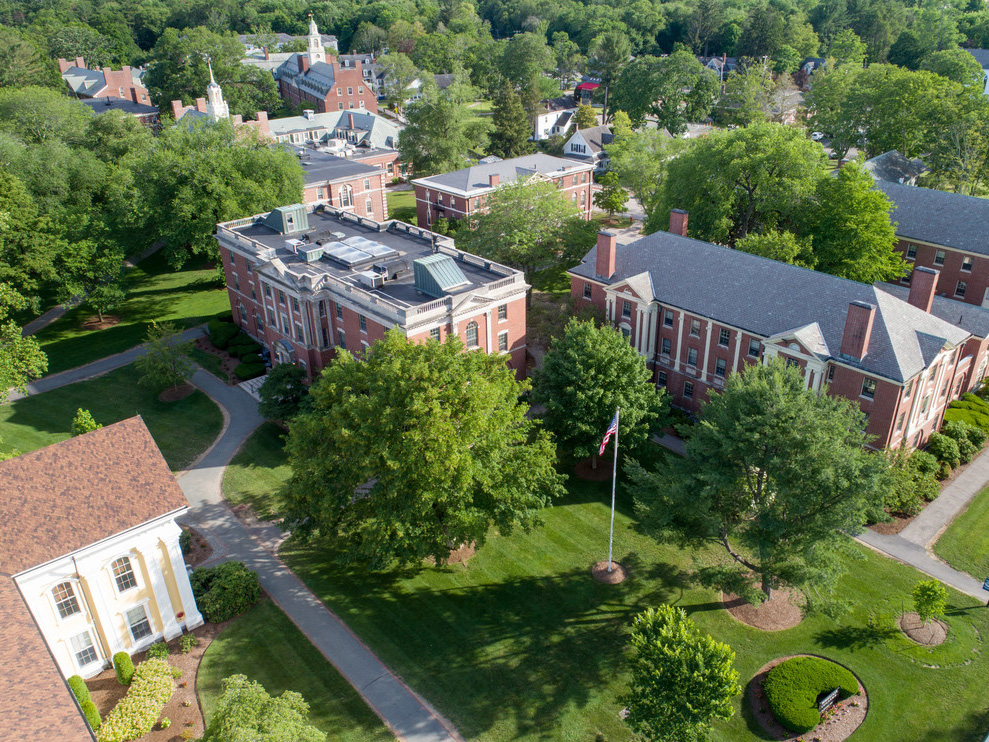 Wheaton has historic year in fundraising
More than 4,000 alumni, donors and volunteers raised $23.2 million for Wheaton College during the 2017–18 fiscal year—supporting everything from academic programs and experiential learning to capital improvements on campus.
"This was the second highest total for new gifts and pledges in Wheaton's history," said Merritt Crowley, vice president for college advancement. "This is a spectacular show of generosity from the Wheaton community."
Included in the $23.2 million: $4.74 million in gifts to the Wheaton Fund and a $10 million commitment from the Diana Davis Spencer Foundation to strengthen Wheaton's position as a leading institution in social entrepreneurship education.
"An important element of the $10 million commitment is the $5 million matching gift challenge," said President Dennis M. Hanno. "Diana's challenge really resonated with so many members of our community. Her belief in our expanding programs in social entrepreneurship inspired new pledges of $3.1 million to fund renovations of the original science center."
Overall this past year, alumni participation rose to 27.2 percent, surpassing the institutional goal of 27 percent—thanks to 60 opportunities for engagement that took place on and off campus (nationwide and internationally) and online. Increasing alumni engagement is one of the six objectives set out in Wheaton's Strategic Plan.
Also of note: membership giving to the Lyons Athletic Club, which supports Wheaton student-athletes and the college's 21 varsity teams, doubled. More than 700 donors, including many first-time donors, gave a record-setting $101,000.
This past year marks the first year of Wheaton's Creating Possibility initiative, a three-year campaign to raise $50 million.
"Achieving 46 percent of our goal is a very promising start," Crowley said. "This support demonstrates belief in Wheaton's distinctive brand of liberal arts education and belief in the vision of the strategic plan."