Charlotte Strick '95 succeeds as award-winning book designer 
Charlotte Strick '95 is a tactile designer and creator, preferring her hands above all other tools when making art.
So when the award-winning book-jacket designer was tasked with developing the cover art of the Amelia Gray novel Threats, she took it as an opportunity to get her hands dirty—quite literally.
Threats tells the story of the mysterious death of the wife of the main character—a recluse suffering from amnesia and delusions. "Around his home and garden, small terrifying 'threats' appear to him on scraps of paper," Strick said. "The description of his garden and the things once buried there presented an opportunity for a type-driven cover that could do the same."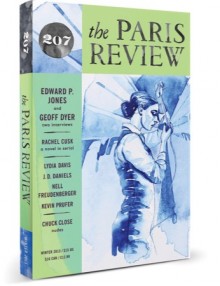 So Strick brought into the office a casserole dish filled with dirt and debris from her own urban garden from her home in Brooklyn, N.Y. "I molded wet, tea-stained paper into the letter forms that I then 'planted' in a dish. Luckily, I don't have much of a green thumb, so it was all too easy for me to find curled and wilted petals in my own patchy garden and these brought the necessary color to the layout."
Threats is just one of many book covers Strick has designed over the years that highlight her ability to create compelling, original work. Her artwork adorns books by some of the most well regarded authors, including Jonathan Franzen, Roberto Bolaño and Lydia Davis, and has been featured in The New York Times magazine, The Paris Review and The New Yorker.
In December 2015, the art director of the The New York Times Book Review, Matt Dorfman, chose Strick's cover design for Everything That Rises Must Converge (by Flannery O'Connor) as one of his personal favorites of the year. The design features blurred watercolor lines and droplets that trace the path of two birds meeting in flight.
This cover was selected for its ability "to lure" in the reader "by posing questions that I don't want to ignore," Dorfman wrote in a Dec. 11, 2015, New York Times article announcing the best book cover designs of 2015.
"When considering the book as a whole, I prefer that the interiors contain answers and the covers ask questions. [This cover] made me stop, stare and ask aloud to no one in particular what the cover means, only to turn to the first page and then the following and then the one after that and onward," Dorfman said.
Reflecting on the achievement of this recognition, Strick said, "There are fewer prouder moments in my career." (Strick's design for Lydia Davis's Can't and Won't also made this list in 2014.)
Artist in the making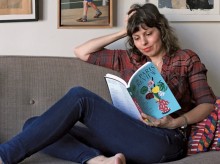 Strick has loved creating art since she was very young. Her mother, a fashion designer from England, and her father, a book publisher, who also owned an art material trade business, exposed her to high art and culture at a young age.
"As a high school student, I longed to only apply to art schools, but my parents urged me to get a liberal arts degree first. I agreed, somewhat begrudgingly, worried most that my family didn't think I had the artistic chops," she said.
She came to realize that a liberal arts education would allow her to deepen her knowledge of other interests as well—notably art history and creative writing—and she was happy when she was accepted at Wheaton. In the end, she acknowledges that her work has greatly benefited from exposure to a wide array of disciplines.
"Through her memorably passionate lectures, art historian Professor Roberta Olson taught me to examine and write more thoughtfully about what I was seeing—and making. I'm now often asked to do this sort of writing about design, and I'm grateful for those early lessons," Strick said.
Also, she discovered graphic design at Wheaton, thanks to courses with Professor of Art Claudia Fieo, and she took advantage of a study abroad opportunity during her junior year at Camberwell College of Arts in London.
At Camberwell, "The staff took a strong interest in their only American exchange student. I returned to Norton with greater confidence in myself as an artist and with a new passion for life drawing," she said.
During the summer before her senior year, Strick took a photography course sponsored by Wheaton College Friends of Art at the School of the Museum of Fine Arts, Boston. In it, she was "seduced by the unpredictability of the Polaroid transfer process," she said.
Both of these experiences inspired her senior thesis: life-size "Paper Nudes" constructed from collaged paper.
Associate Professor of Art Patricia Stone, who arrived during Strick's senior year, made a tremendous impact on this particular project, and provided her invaluable support as a budding artist.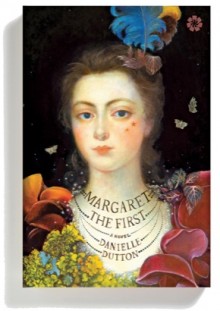 Strick recalls Stone purchasing two of her experimental Polaroid transfer self-portraits from a solo exhibit that Professor Andy Howard generously gave her. "Twenty-one years later, I'm still grateful to Professor Stone for recognizing some real talent in me in the short time she was my teacher," she said. 
And the feeling is mutual. Even after two decades, Professor Stone still vividly recalls Strick as a student. "Charlotte was artistically an experimentalist. She liked to try out new ideas and materials and wanted to move beyond conventional images. She was very self-motivated, with lots of drawing and painting skills," she said.
Regarding Strick's senior project, Stone said: "She was fearless about pushing her ideas. That's really the core of the artistic process—the ability to keep reinventing oneself through the medium. It's something Charlotte embraced early on. I'm very proud of her successes, but not really surprised. Even then she had what it takes."
Career in the arts
Following graduation, Strick worked in costume design and the fashion industry for two years before heading back to school. This time she chose to enroll in Parsons School of Design in New York City.
Little did she know that a woman she'd befriend on registration day at Parsons—Claire Williams Martinez—would someday be her business partner and collaborator.
That day, while waiting in line to register, the two students signed up for all the same classes and even joked about starting a design studio together one day. After graduating, they both accepted jobs in the art departments of prestigious book publishing houses. The two friends continued to seek out additional freelance projects that allowed them to continue to collaborate. This helped to both build their portfolios and also challenge them to continue learning the language of design outside of the confines of a book cover's familiar rectangle.
Strick settled into a 14-year career at Farrar, Straus and Giroux (FSG), where she rose through the ranks to become the art director of the Faber and Faber imprint and FSG's trade paperback division. This position allowed her to work closely with renowned artists and other talented designers, and she also had the opportunity to repackage important backlist authors like Flannery O'Connor, Bernard Malamud and Christopher Isherwood. It was at FSG where Strick created the casserole-dish-garden cover for Threats. "That project represented for me the sort of unconventional cover design that many publishers might shy away from, but at FSG we were always encouraged to be artists in the way we approached our work." 
In 2010, while still on staff at FSG, Strick took on the dual roles of art editor and designer of the renowned literary magazine The Paris Review, which she redesigned inside and out, and she remains on staff today.
When Martinez moved back to New York City after working at design agencies in Chicago, the two decided to finally join forces and launch their own studio,
Strick & Williams.
Since the firm's founding in 2014, they have collaborated with clients in the arts, book publishing, education, nonprofits and everything in between. Some of these include: Abrams Books, Columbia Global Reports, Columbia University, FSG, The French Institute Alliance Française, Human Rights Watch, Jewish Lives/Yale University, MoMA, The New York Times, The New Yorker magazine, The Paris Review, Scribner, Sense About Science USA and W.W. Norton.
Beneath the cover
Typically, Strick has only about two weeks to create artwork that captures the essence of the story inside. She must come up with not only one original idea but several to present to her client.
These solutions are required to work at both the publication size and the postage-stamp-size for online vendors, she said.
"We're always given something to read and, with any luck, it's the complete manuscript, as it holds all the answers for how to solve the puzzle of the cover design," she said.
Strick must read through and mine whatever text is provided for inspiration or ideas. Often, she takes notes and copies down passages that spark cover ideas to be explored later, she said.
Also, she talks through the assignment with the book's editor, whenever possible, to understand their intent and the essence of the messages they hope to get across with the cover design.
"Charlotte is immensely generous of spirit and visually gifted. Her fascination with people and their stories makes her a careful listener," said Martinez, her business partner. "Charlotte is unparalleled in the ability to empathize with other people, and this makes her work profoundly emotive."